When:
04/29/2017 @ 10:00 am – 1:00 pm
2017-04-29T10:00:00-07:00
2017-04-29T13:00:00-07:00
Where:
TBD
San Diego, California

Over two years ago on 9/21/14, ~1,500 San Diegans took to the streets in solidarity with 400,000 in New York to demand a world with an economy that works for people and the planet, safe from the ravages of climate change, with good jobs, clean air and water, and healthy communities.
We demanded that President Barack Obama take action for climate justice. Workers, students, human rights leaders, frontline communities, indigenous heroes: we acted together to send a message so powerful and unified the world could not ignore it. And neither could President Obama. He listened, and he began to lead. Now, Donald Trump's election threatens the future of our planet, the safety of our communities, and the health of our families.
Facing the looming threat of a President who denies the reality of climate change, and openly attacks women, people of color, immigrants, Muslims, people with disabilities, LGBTQ people, workers, and so many more, we need to stand up and take action to protect everything and everyone we love.
Just before the 100th day of the Trump administration, people will come together for a massive march in Washington, D.C., and, once again, we'll be marching right here in San Diego. We will march for our families. For our air, our water, and our land. For clean energy jobs and climate justice. For our communities and the people we love. And we will be louder and stronger than ever before.
JOIN US! WE'RE COUNTING ON YOU!
Email us to volunteer or to sign up your organization as a cosponsor.
Location will be updated shortly.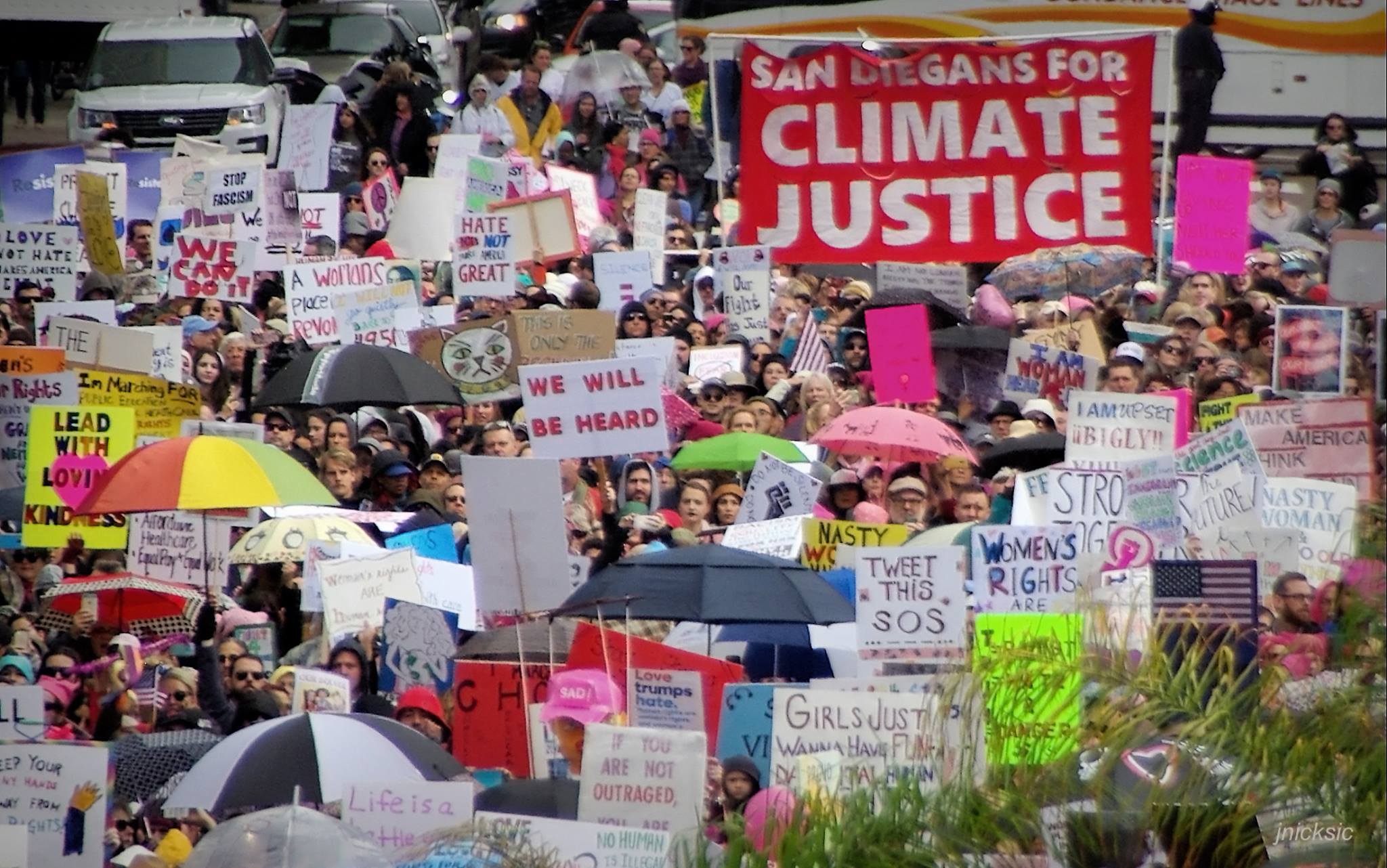 Google+