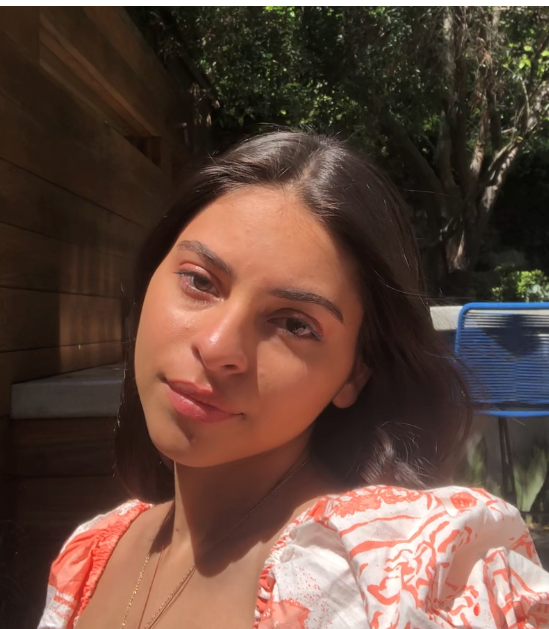 My name is Paloma Fallica and I'm a sophomore at the Academy of Our Lady of Peace. I also volunteer for SanDiego350, and one of our top priorities at the moment is spreading the word and garnering support for the San Diego Transportation Equity Working Group's Environmental Justice priorities for the 2020 MTS transit initiative "Elevate 2020". 

Our biggest priorities are connecting Environmental Justice communities to jobs, elevating mass transit, making public transit affordable, convenient and safe, and ensuring San Diego meets its regional climate goals. Vehicle transportation in the City of San Diego is responsible for more than half of the region's greenhouse gas emissions, and this climate crisis cannot be solved if we do not provide an alternate eco friendly mode of transportation by building a transit system. In our eyes, the measure as it stands does not achieve this, which is why we need your help.

I advocate for the implementation of this improved version of the measure because, as a passionate teenager who isn't old enough to drive yet and greatly values equity and climate action within our community, these improvements to the public transportation system would be a dream come true. The implementation of Youth Opportunity Passes, or no-cost transit passes, is the most significant proposal; as of now the plan is to provide these passes to anyone 18 and younger, but SDTEWG would like those aged 19-24 to be included so college students can also have access to free public transportation. This will make transit affordable for those who rely on it and encourage other young people to take transit.

Electrifying the MTS bus fleet by deploying zero-emission buses would put San Diego on the path to a fully electric bus fleet by 2030, as state law calls for, yet no funding is included in the current expenditure plan. Along with my help at SanDiego350, I am a leader of a club sponsored by the Anti-Defamation League whose focus is fostering diversity, equity, and inclusion in communities. I think that including funds for anti-displacement efforts is crucial so that new transit infrastructure developments near or in vulnerable communities in transit corridors, which are designed to improve transit services for those communities that rely most on public transit, do not displace people or cause gentrification – especially near transit hubs and stations.

New transit infrastructure developments are expected to take place near or through those to ensure that vulnerable communities near transit corridors are not displaced communities to improve transit services for those communities that rely on public transit more than others. However, those corridor developments will displace the people who live along those developments and also cause gentrification especially near transit hubs and stations.

We would also like to see funding earmarked for transit in both the Purple line (proposed) and Blue line (existing) corridors in the expenditure plan to be used for planning, engineering and construction. Ultimately the goal is for these rail lines to connect the region from Tijuana to Kearny Mesa, and serve over 57,000 people. Increased frequency of transit as well as 24-hour service would reduce overcrowding and make stops safer by reducing wait time, making public transit a more viable and appealing option for many.

Another important addition to the plan is the provision of clean, accessible bathrooms at all major transit stations during their windows of service; this would alleviate worry for transit riders who spend a large portion of time traveling and provide people a place to wash their hands after using public transportation.

Finally, the inclusion of taxi drivers in the Mobility on Demand process is necessary on the ballot measure as they are a crucial part of transportation and their voices are relevant and meaningful to the process of developing MoD strategies.

In short, the implementation of SDTEWG's Environmental Justice priorities would make public transit more equitable and greatly reduce the carbon footprint of San Diego. I hope my letter has persuaded you to become an advocate for the improvement of the MTS Elevate 2020 Ballot Measure.

Thank you,
Paloma Fallica