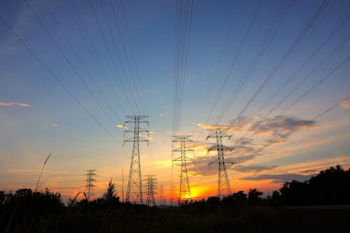 By: Amanda Ruetten, Public Policy Organizer
San Diegans pay higher utility prices than most Californians. The high prices and San Diego's dangerous air pollution rates are especially hard on vulnerable low-income communities, where family budgets are tight and asthma rates are growing. The utility company rakes in profits while we provide the public land necessary for its business. That's the way it's been for 100 years. This year, for the first time in 50 years, we finally have a chance to change our city's outdated, one-sided deal with San Diego Gas and Electric (SDG&E).
SDG&E's 50-year franchise agreement with the City of San Diego to distribute gas and electricity on the City's public right of way expires in January 2021. The City is required by its Charter to select the next energy franchisee through a "free and open competition".
SanDiego350 and its allies are campaigning for a better deal. We are in a climate crisis and the City of San Diego has one of the most progressive Climate Action Plans in the nation, with a goal of getting to 100% clean electricity by 2035. To ensure we meet that goal, the City must award the next franchise agreement to a company that supports our clean energy goals. There must be guarantees that the utility — unlike the existing situation — will not undermine these goals by lobbying against clean energy programs at the state level, or imposing higher fees for solar home owners and low income community members. A shorter term and required penalties for violating any agreement provisions would provide increased accountability, and the franchise fees should be paid for by corporate shareholders rather than the customers.
The franchise agreement is determined in an open bidding process and then it must be adopted by a two-thirds majority vote of the city council. That vote is expected later this year. There is an opportunity for us to have a voice in what happens.
Join us to learn more about this campaign and how you can get involved. We'll have an in-depth workshop on Sunday, June 7th. Or email me.