When:
09/12/2019 @ 12:00 pm – 2:00 pm
2019-09-12T12:00:00-07:00
2019-09-12T14:00:00-07:00
Where:
202 C St
San Diego, California
92101

Join us next Thursday, September 12th at 12:00pm at San Diego City Hall to Rally for Choice! We will stand with elected officials, community leaders and advocates from across the region to urge the Environment Committee and City Council to say YES to Community Choice.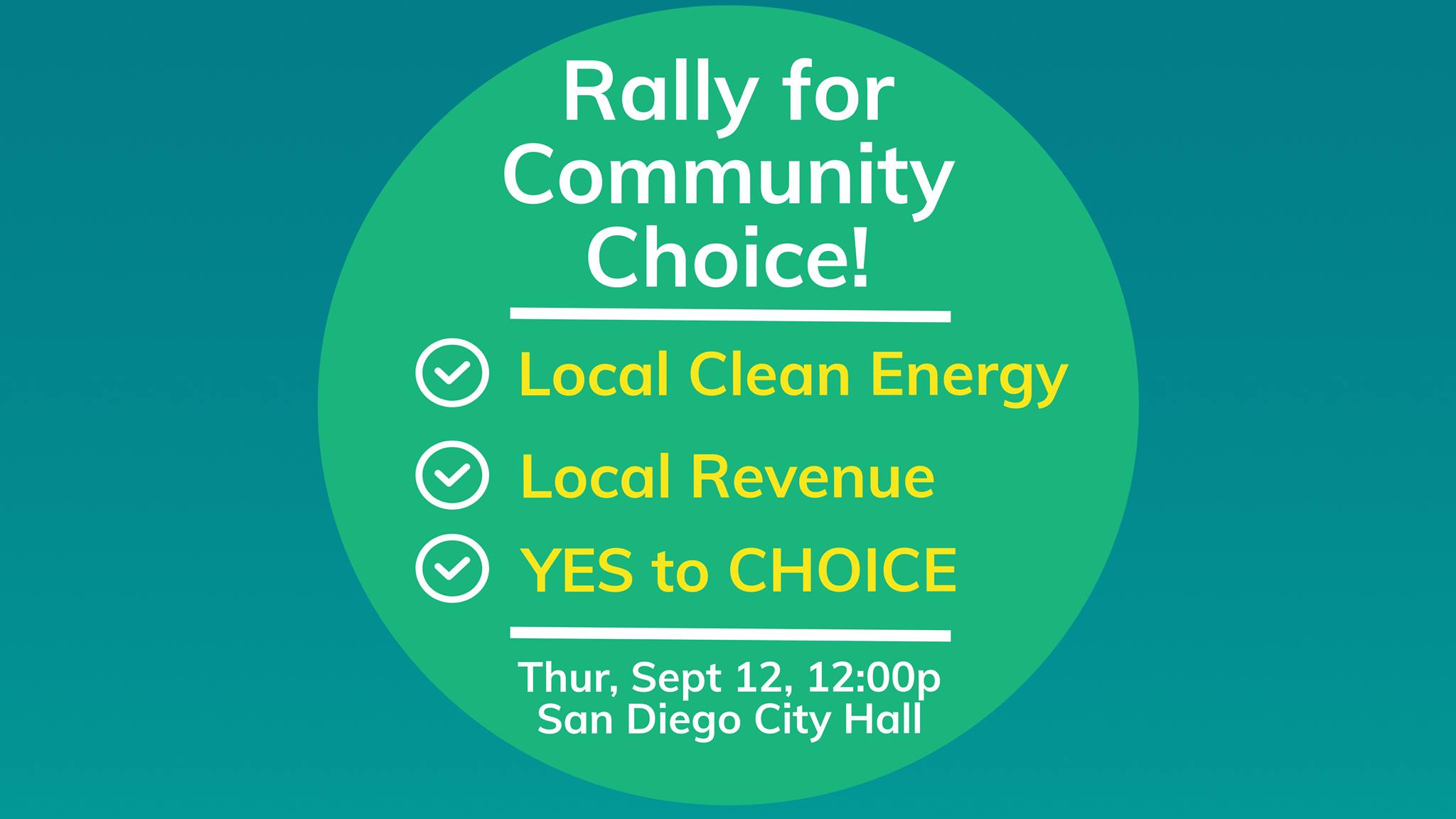 We will then head up to the 1:00pm Environment Committee meeting together to ensure that the committee endorses a strong Community Choice program.
CCE is the only pathway to 100 percent clean energy. Together, we can make history and take back control of our energy destiny! The climate cannot wait another day.
And check out the Facebook page.