When:
04/04/2020 @ 9:45 am – 1:00 pm
2020-04-04T09:45:00-07:00
2020-04-04T13:00:00-07:00
Where:
15S El Camino Way E
Collinsville, Connecticut
6022

NOTE: due to the coronavirus / COVID-19, we will hold a short, online version of the Youth Climate Action Summit on Saturday April 4. We will reschedule the full-day in-person summit to sometime in May or June once such gatherings are safe. We will keep you updated.
The Youth Climate Action Summit equips high school students to become climate leaders at their school and in their community. Youth will gain leadership and teamwork skills, knowledge, and support to effectively influence policy and inspire their peers to take meaningful action on climate change and climate justice.
Registration: There is no cost to attend the online summit on April 4, but sign up now to receive the Zoom (videoconference) link.
We have time for 4 student mini-TED talks. Read more here and apply.
One page overview for students and educators – google doc / pdf doc Questions? email masada@sandiego350.org.
Learn. Organize. Act. Build A Movement to Demand Climate Action and Climate Justice.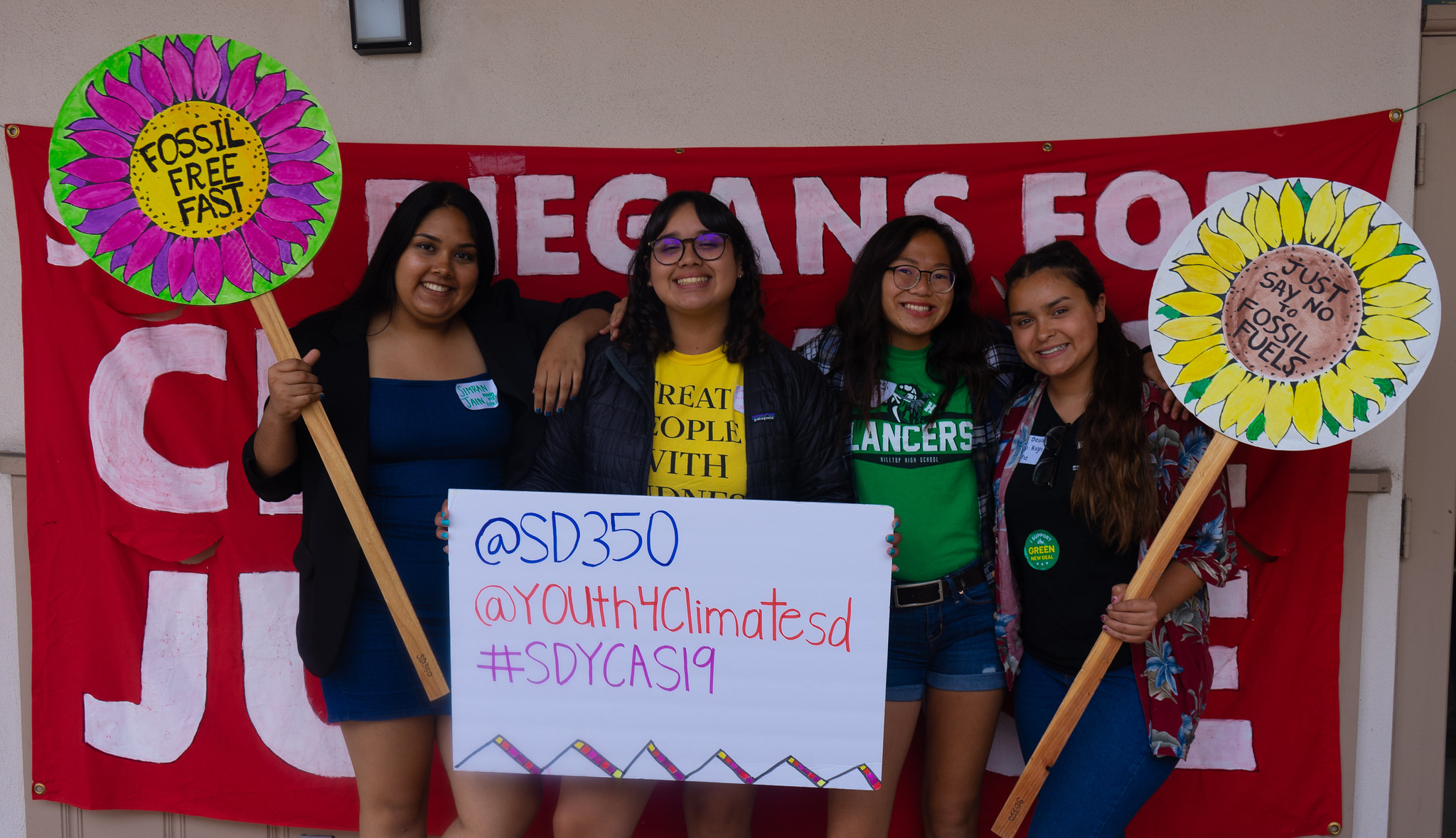 FOR IN PERSON MEETING (DISREGARD FOR ONLINE MEETING)
Download quarter page flyers to share and post.
For the full day summit we are asking each person who registers to pay $15 to help us cover expenses, materials and meals (or less or nothing if 15 is too much for you to pay). If you have already paid for the full day summit, we'll hold your registration until it is rescheduled, though you can ask us to refund you if you prefer.