SD350 Virtual Meeting and Art Build
Checking in on each other and getting ready for our Earth Day Virtual Climate Uprising
We know that it is an extremely uncertain time and we want to make sure we are being proactive in connecting with everyone that we can. We want to hear from you on how you are adjusting to our new circumstances and how we can be a supportive community. We will also be discussing our upcoming Earth Day Virtual Climate Uprising and how you can get involved. Be sure to have some paper, markers, or whatever you can use to make a sign ready too! We will be making signs together as an act of solidarity from home.
We will be holding this meeting on Zoom, a videoconferencing platform. Use this link to join the meeting. If you haven't used zoom before, please download the app onto your computer or phone now, and read more about how to use zoom. You may videoconference in (with your camera on or off) or call in on your phone. We'll be online at 6:45 pm and we encourage people new to Zoom to join early to test their setup.
Looking forward to connecting with you soon!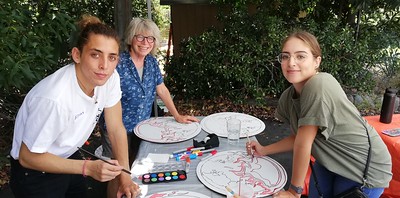 When
April 14th, 2020 7:00 PM through 8:00 PM