San Diego Women's March
Come march with SanDiego350 on Saturday, January 21, 2017 as we join with the San Diego Women's March. The march will start at the Civic Center Plaza, 1200 3rd Avenue, San Diego 92101.
Our Climate Contingent will meetup between 9 and 9:30 am a couple of blocks north – at the Parking Lot at the corner of 3rd Ave and A St – and then join the march. We'll distribute signs and have SanDiego350 t-shirts for folks who'd like to get one (we ask volunteers for $15 to cover the cost of the US made, organic t's). Please make sure to be there before 9:30 am as we will leave then to join the main march. We recommend transit and carpooling.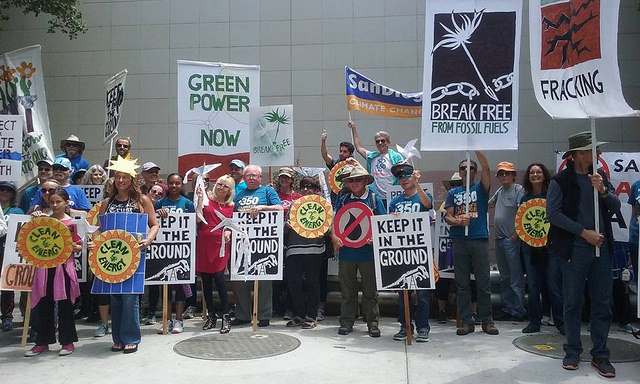 Hundreds of thousands of people plan to march for women's rights on Saturday, January 21, 2017 in Washington, D.C., and thousands are doing the same in San Diego. The march welcomes women and men who support the rights and causes threatened by the incoming administration.
The
march's platform
includes environmental and climate protection. The local statement says: We are marching in San Diego in solidarity with the Women's March in Washington. We are dedicated to a free and open society. Together we stand united in our respect for all people and we resist the marginalization of anyone. As a diverse, inclusive community of compassionate people, we seek to strengthen and continue our commitment to work for the protection of human rights and social justice. We stand together in solidarity with our partners and children for the protection of our rights, safety, health, families and the environment — recognizing that our vibrant and diverse communities are the strength of this country.
When
January 21st, 2017 9:00 AM through 12:00 PM
Location
Parking Lot, 1300 Third Ave




San Diego

,

CA

92101




United States