Art Build and Skit practice for Jan. 9 "Stop Trump's Nominees" rally
We'll be making banners, signs and set decorations (for our skit!) to support the January 9 rally to Stop Trump's Climate Denier Cabinet. (if you have not RSVP'd for Monday,
please do that now
).
No art skills or supplies necessary, but always welcome.
Have fun! Meet cool people! Make art! RSVP NOW
Below: #NoDAPL banner we made at our last artbuild for the Justice Can't Wait march.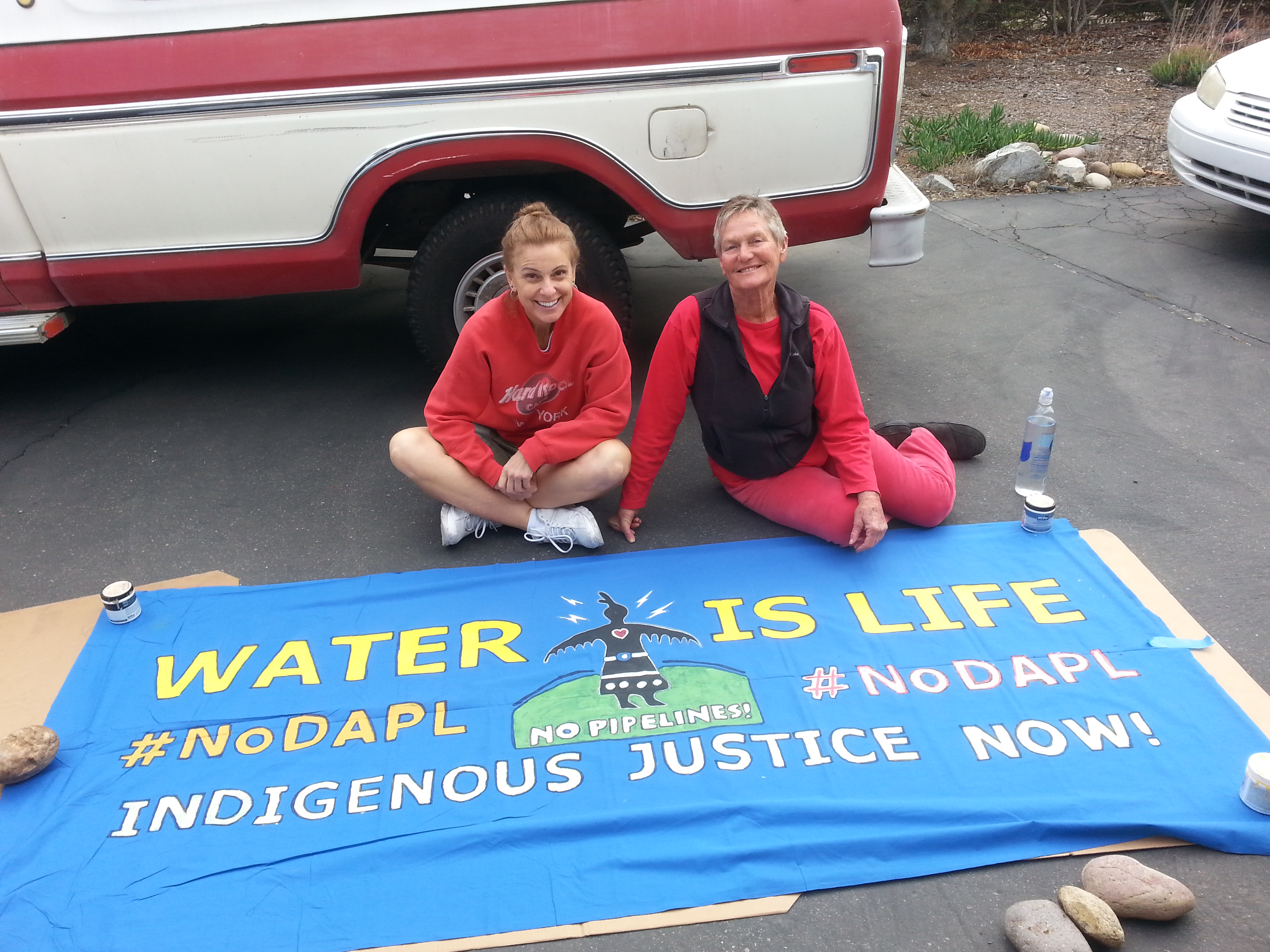 When
January 8th, 2017 11:00 AM through 5:00 PM
Location
La Mesa

,

CA




United States