2017-05-31 Climate Chat: Can California Lead the Way on Climate Change?
Can California Lead the Way on Climate Change?
A climate chat on the State's ambitious Climate Action Plan, the debate about Carbon Pricing, and the struggle for Environmental Justice.
What:
Climate Chat
When:
Wed., May 31st at 6:30 PM
Where:
Unitarian Church in Hillcrest, 4190 Front St. San Diego
Note: Park in the Church parking lot - we will provide passes so you can park there for free. 
RSVP NOW!
Our speaker will be Diane Takvorian, a member of the CA Air Resources Board (ARB) and Executive Director of Environmental Health Coalition (EHC). Under her leadership, EHC has been a leading advocate to protect our communities from toxic chemicals and to fight for environmental justice in the most impacted neighborhoods.
In his first 100 days, "45" and EPA director Pruitt have wreaked havoc on major environmental policies and regulations, undermining Obama's Clean Power Plan and slashing the EPA budget. In defiance of Trump and company, will California be able to effectively implement policies to halt GHG emissions and accelerate the green energy revolution?
Participants will learn about CA's Climate Action Plan and ARB's proposed update, which is designed to reduce California's GHG emissions by 50% by 2030. Diane will explain the benefits of carbon pricing and evaluate the current cap and trade program. She will highlight equitable solutions for renewable energy and transit that benefit all communities.  
More about Diane Takvorian: In 2008, Diane received the James Irvine Foundation Leadership Award for her creative and inspirational leadership. In 2010, Diane worked with Tom Steyer to defeat Prop 23- the oil industry initiative to repeal California's bold climate action goals. In 2016, she was appointed to the powerful CA Air Resources Board by Assembly speaker Toni Atkins, where she continues to advocate for environmental justice.
Meet other San Diegans seeking solutions to the climate crisis at this interactive climate chat. Refreshments.
RSVP NOW!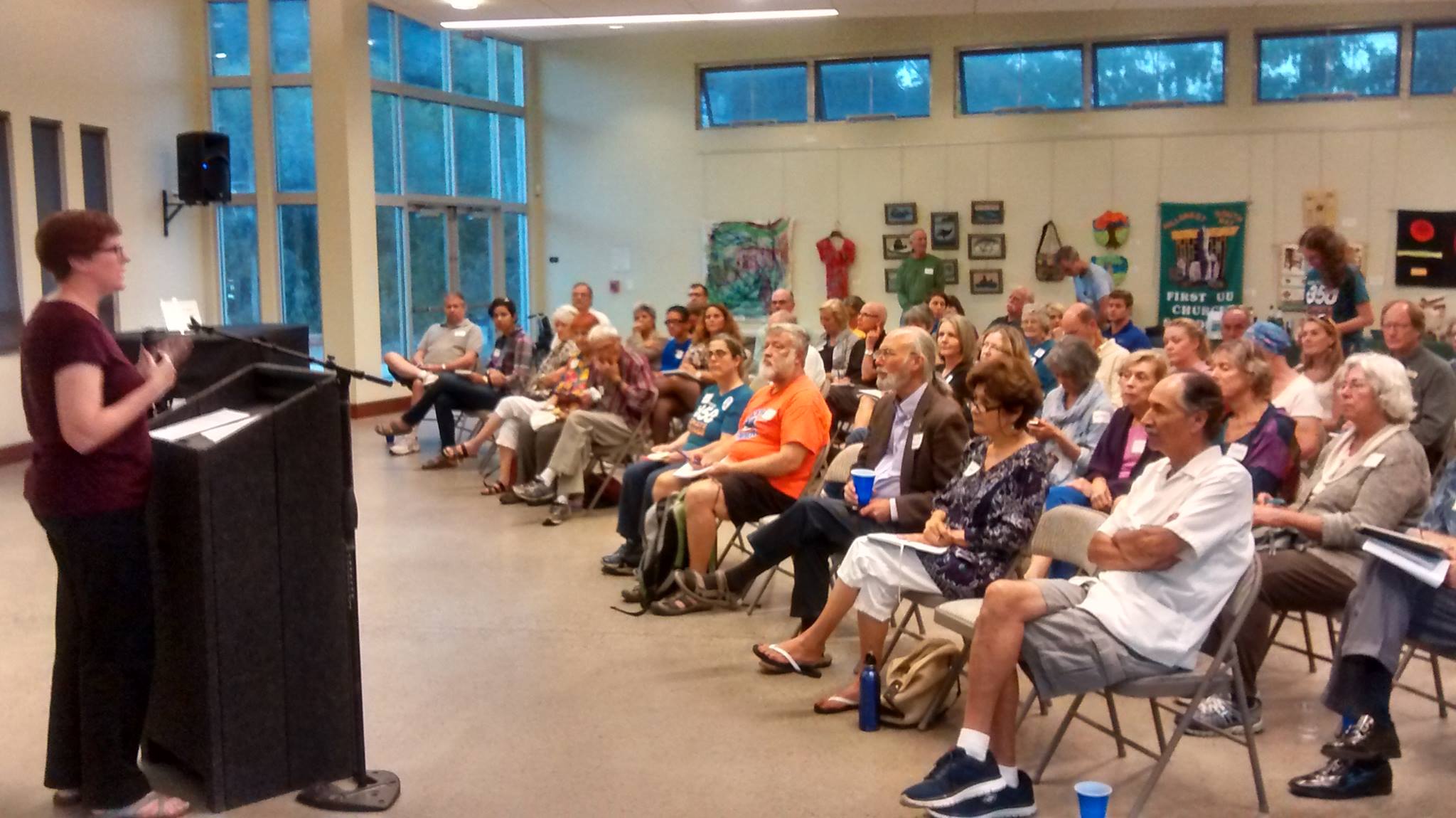 Photo: Community Choice Energy Climate Chat at First UU, Sept 2016
When
May 31st, 2017 6:30 PM through 8:30 PM
Location
San Diego

,

CA

92103




United States