Global Climate Walkout - San Diego!
RSVP now to support youth and join the Global Climate Walkout on Friday, September 20, 2019.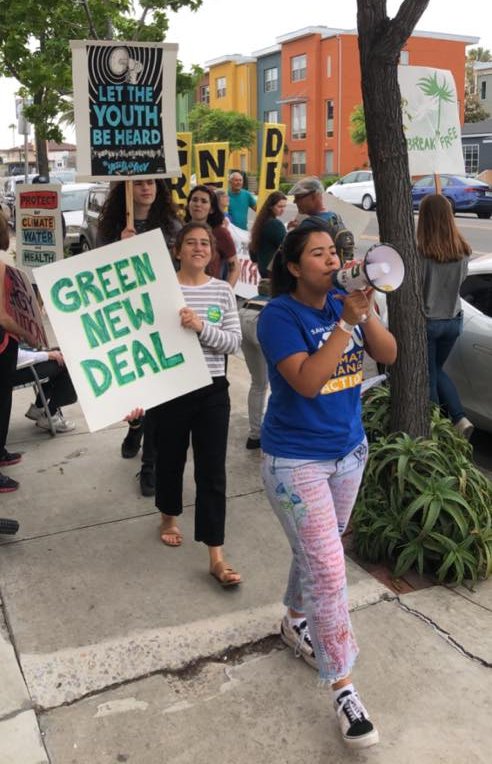 Students at over 20 schools are walking on Sept 20. 
See the list of events that are open to the public here. 
Our San Diego Climate Walkout website is here, and includes a map of all the events, resources for students, and more.
Millions of youth across 150 countries have been leading #FridaysforFuture school walkouts to demand a sustainable, livable future for their generation. Now, youth are calling on the rest of us to stand with them in a worldwide climate strike. 

On Friday, September 20th, students will walk out of their schools and adults will walk out of their workplaces to demand a bold response to the climate crisis and kick off a global week of action. 

We must ALL stand together in a massive show of resistance to move our political leaders to treat the climate crisis with the seriousness it deserves - as an urgent crisis that needs our attention NOW. 
On September 20 we will wake up San Diego and shake up the world.

"Adults keep saying we owe it to the young people, to give them hope, but I don't want your hope. I don't want you to be hopeful. I want you to panic. I want you to feel the fear I feel every day. I want you to act. I want you to act as if the house is on fire, because it is." - Greta Thunberg

Join and share our Facebook event with your friends. 

Make this action a success! After RSVPing:
Make a donation to support climate walkouts in San Diego
If your organization would like to be part of the coalition organizing and supporting this mobilization, please contact us.
We will soon have a coalition website for this day of action. We'll send the info to everyone who RSVPs as soon as its available.  
When
September 20th, 2019 10:00 AM through 4:00 PM
Location
Multiple locations




San Diego County

,


United States