Dear ,

If a crime is committed in order to prevent a greater crime, is it forgivable? Is it, in fact, necessary?

Join us for The Reluctant Radical, a new movie that follows activist Ken Ward as he confronts his fears and puts himself in the direct path of the fossil fuel industry to combat climate change. Ken will join us for discussion by video conference. (watch the trailer)

After 20 years leading environmental organizations, Ken became increasingly alarmed and pushed them for a crisis level response. Those efforts failed, and he now embraces civil disobedience as the most effective political tool to get significant climate action.

When: Thursday, October 11th at 6:15 pm (screening begins 6:45 pm)
Where: First Unitarian Universalist Church, 4190, Front St, San Diego 92103.
RSVP and purchase ticket here
Join and share our Facebook event

Tickets are $10 in advance or $12 at the door – and no one will be turned away for lack of funds. Free parking in the UU parking lot (passes at the screening).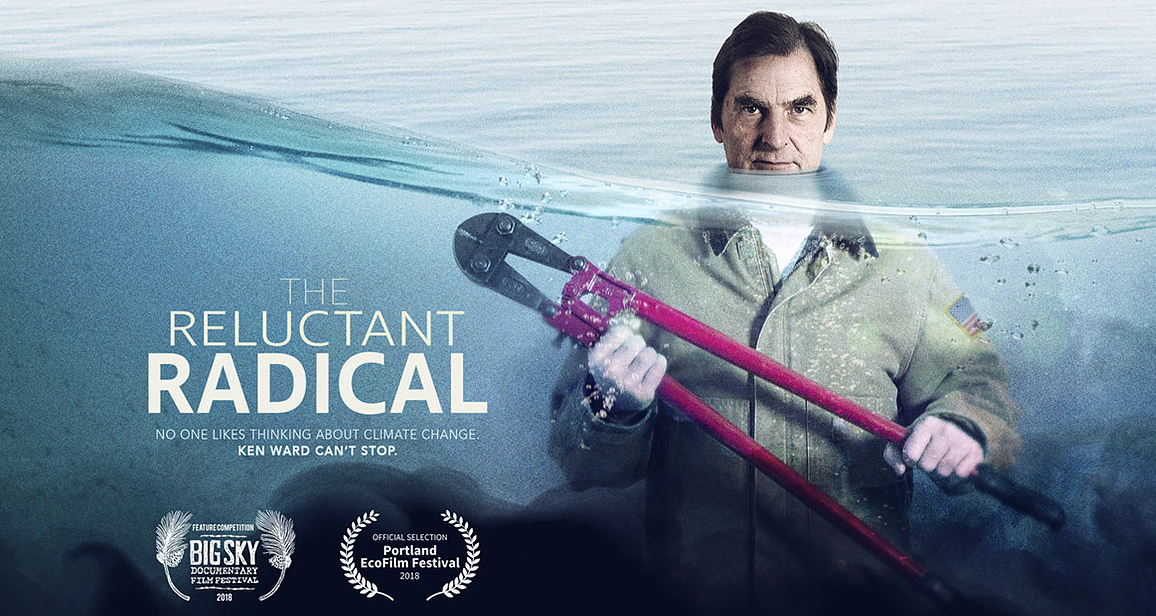 See you there!
Masada Disenhouse

p.s. Join us on Sunday, Oct 28 at 4 pm to rally around the plaintiffs and youth climate leadership as part of a national action in support of the "Our Children's Trust" Trial, also known as Juliana v. US! Downtown. RSVP NOW
Donate to support our work
Our organizing and movement building makes a difference and delivers climate victories. Support our work today by becoming a monthly donor or making a one-time donation.
Visit our website or Facebook and Twitter to stay in touch! Email us with questions.