Dear ,
On August 1, people will gather in communities all over California for "Clean Not Extreme". We will be sending a strong message -
Governor Brown: Ban Fracking!
Here in San Diego we'll gather in Ocean Beach for a fun, participatory art project on a giant canvas - to be delivered to Gov. Brown later this summer. Come to OB, learn all about the ways fracking is harmful to Californians, and help us with our artwork.
Activism + nice people + art + sunshine by the beach. What's not to like?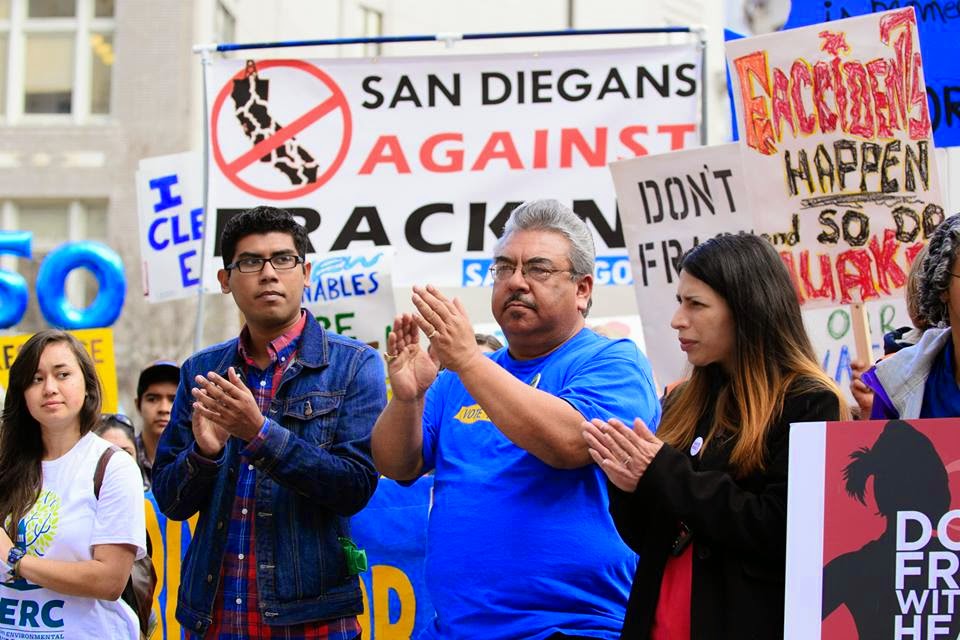 Please bring friends and stop by - you're welcome to drop by for a couple of hours to help us educate the public, or for a few minutes to help build our work of art. All ages welcome.
WHEN: Saturday, August 1, 11am - 3pm
WHERE:
At Ocean Beach Park - the lawn area west of Abbot St., between Newport and Santa Monica Aves. (1940 Abbot St,
San Diego, CA 92107)
SD350 monthly meeting Tues August 18th, 6:45 pm – 8:15 pm
Join us for the SanDiego350 Membership Meeting at St. Paul's Cathedral, downtown. This is a great way to learn what SanDiego350.org is working on, how you can get involved, and to meet like-minded climate activists. New or not, you'll be welcome!
INFO
Can't come to an event but want to support our work?
Please consider making a donation.
Please
visit our website
& check us out on
facebook
,
twitter
,
instagram
&
google+
to stay in touch!
Email us
to find a carpool to an event, or with any questions. See you soon!
Peg Mitchell and The SanDiego350 Team
p.s. Thanks to everyone who came down and made the ALEC protest a successs last week. Special thanks to Sarah C for organizing us!