FOR IMMEDIATE RELEASE
Contact:
Masada Disenhouse
masada@sandiego350.org
619-277-4594
President Obama Rejects Keystone XL Pipeline
San Diegans celebrate climate victory

SanDiego350 members reflect on years they've led this battle in San Diego and on changing tide for local, national and global action on climate change
San Diego, CA
— San Diegans are celebrating today in response to President Obama's rejection of TransCanada's application to build the Keystone XL pipeline, marking the first time in history a world leader has turned down a major infrastructure project because of its impact on the climate. (President's statement is here:
https://sandiego350.org/blog/event/paris-solidarity-mobilization-d12/
)
"President Obama's statement could not have been more clear - he said we need to leave fossil fuels in the ground and lead the way on transitioning to clean energy in order to ensure we're leaving our kids a cleaner, healthier planet." said Masada Disenhouse, SanDiego350 Co-founder, and organizer of several major rallies opposing the Pipeline. "Big thank you to President Obama!"
"This moment is not only a clear sign of how the US is shifting to act on climate, but also a massive affirmation of the work that countless volunteers have undertaken, here in San Diego and around the country, to mobilize a broad movement to raise awareness about the urgency of climate change and to demand local and national action to solve the climate crisis."
SanDiego350 members also praised the efforts of Bill McKibben and 350.org in leading the way on the Keystone Pipeline. 350.org co-founder Bill McKibben issued the following statement in Washington DC: "President Obama is the first world leader to reject a project because of its effect on the climate. That gives him new stature as an environmental leader, and it eloquently confirms the five years and millions of hours of work that people of every kind put into this fight. We're still awfully sad about Keystone south and are well aware that the next president could undo all this, but this is a day of celebration."
"This decision to reject Keystone XL, because of its impact on the climate, is nothing short of historic," said local grandmother Peg Mitchell who has participated in several Keystone Pipeline actions. "I have kept fighting for this victory because I want a healthy, happy and prosperous life for my six granchildren."
"Today's decision also shows that the oil industry is not invincible–and that organized people can win over organized money," added Masada Disenhouse. "But the win against Keystone XL is just the beginning, because we are going to build on this victory to push for even faster and more aggressive move to clean energy - both nationally and right here at home in San Diego. We should not be building more fossil fuel power plants in San Diego. Period."
SanDiego350 is leading a march and rally on December 12 to highlight the International Climate talks in Paris, which start later this month. President Obama announced just this morning that he will personally be participating in the talks.
https://sandiego350.org/blog/event/paris-solidarity-mobilization-d12/
More information, including 350.org's video on the KXL victory, is here:
http://350.org/kxl-victory/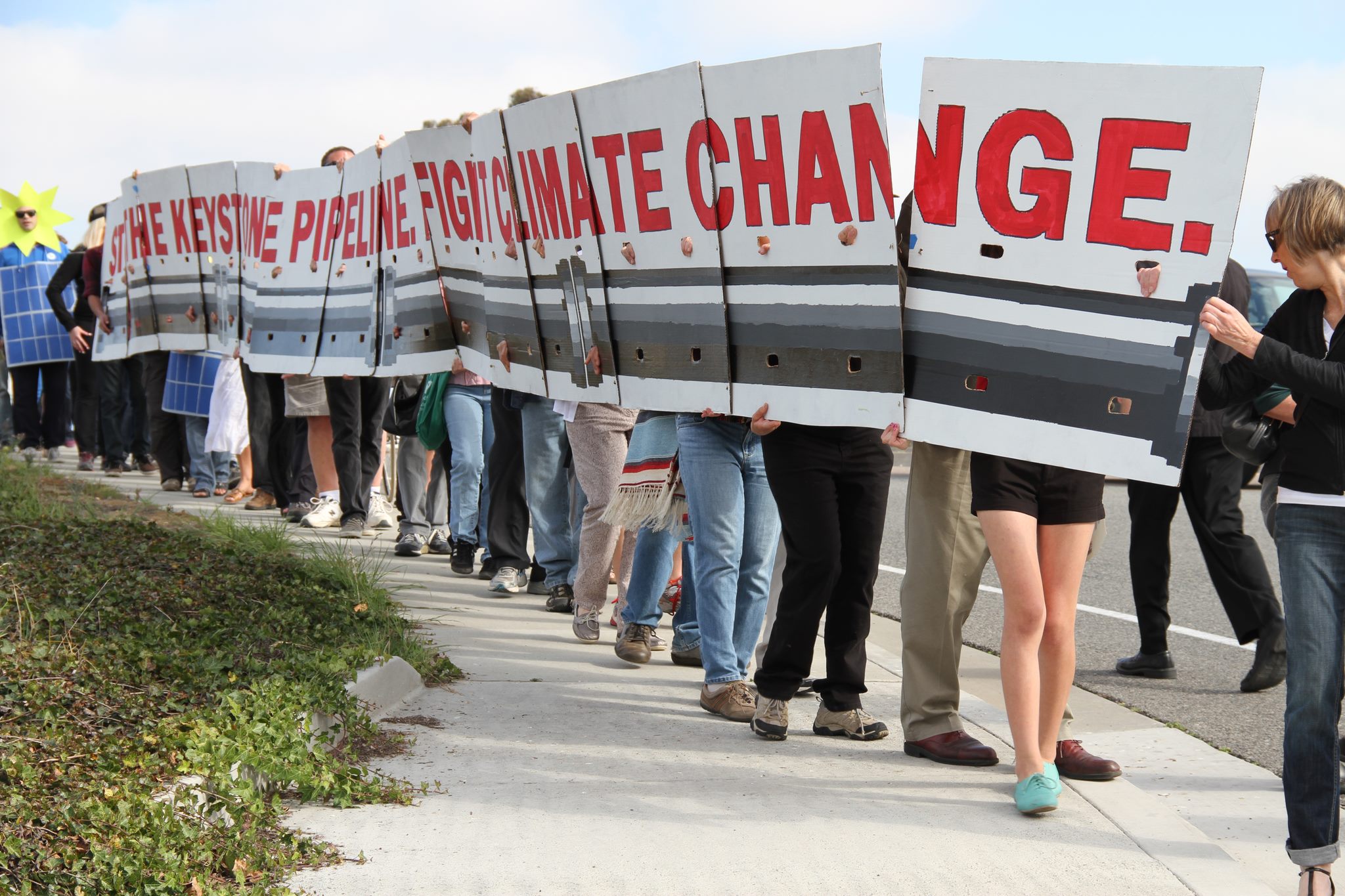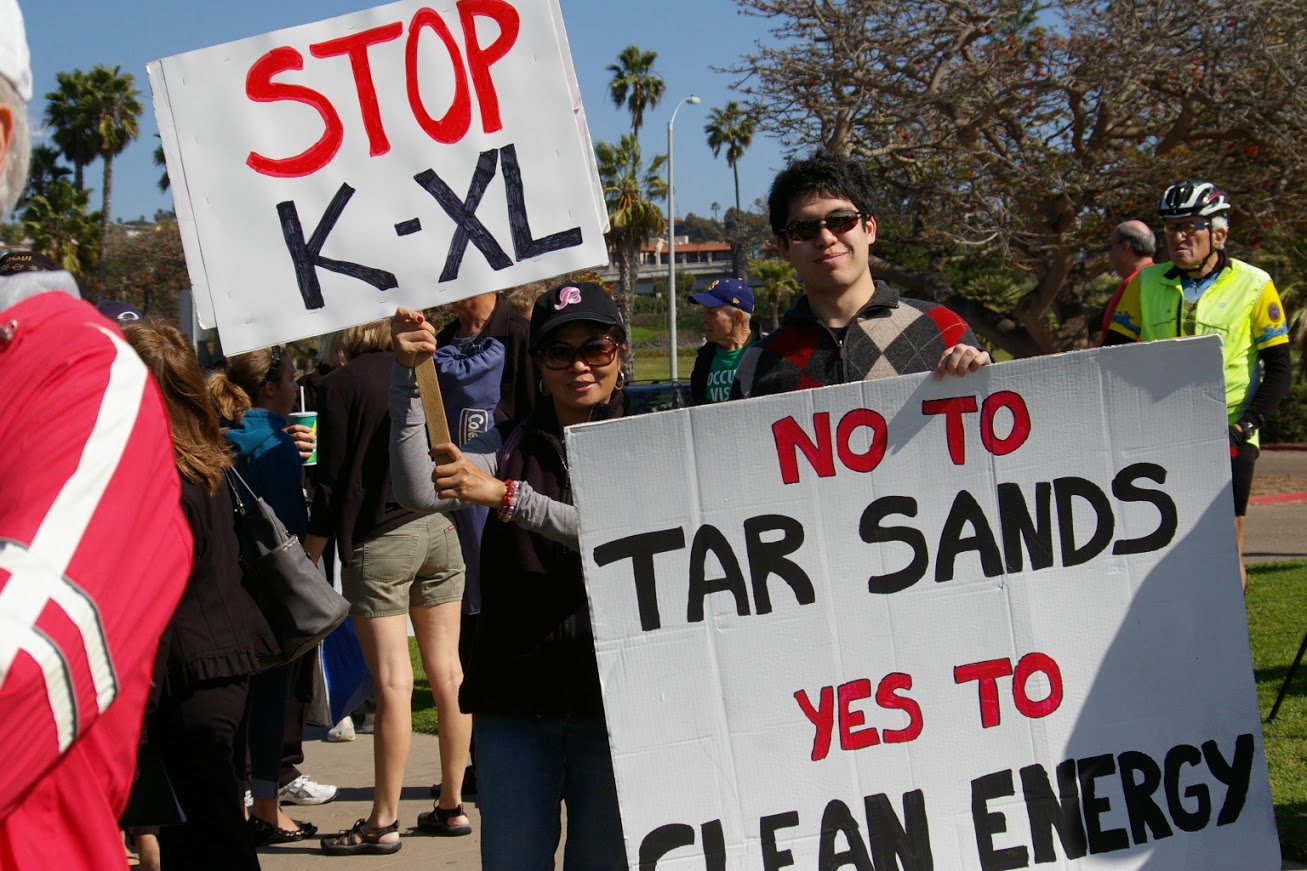 Feb 2013, 500 San Diegans rallied against the KXL Pipeline at Mission Bay - photos by Alex Turner (top), Diane Lesher (bottom)

SanDiego350, an all-volunteer, non-profit organization, is concerned about climate change and its very real effects on our livelihoods, well-being, and the future for our children. We work to increase awareness of climate change and advocate for reducing greenhouse gas emissions. We are loosely affiliated with
350.org
, the international climate organization, whose work inspires us.