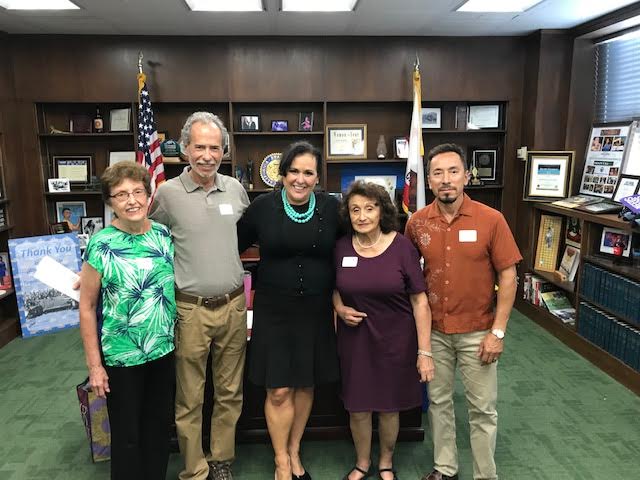 The SanDiego350 Public Policy Team (PPT) supports and coordinates efforts across our committees to affect policy and legislation relating to climate change, with an emphasis on justice and equity. We research and analyze policy issues; create messaging; attend city and county level meetings; and meet with, educate, and advocate for effective climate change policies and legislation with elected officials and policymakers at the local and state level. We educate our members and the general public on advocacy skills and climate change policies to combat the climate crisis. In order to engage those who are most impacted by climate change, we collaborate with many 
allies
.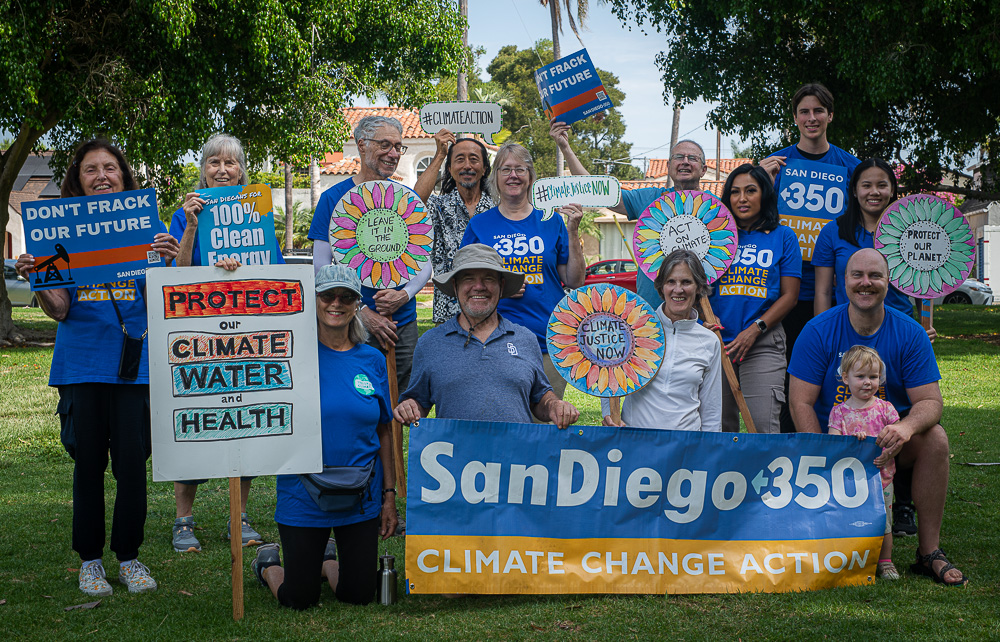 Climate Action Plan Committee — We monitor and advocate for legally binding Climate Action Plans (CAPs) that include ambitious, measurable, and enforceable strategies to achieve zero carbon by 2045 or sooner.
Renewable Energy Committee We advocate for the implementation of Community Choice Energy programs (CCE) and renewable energy generation in the region. We believe CCEs are essential to achieving 100% clean energy. Learn more about CCEs (Page coming soon).
Food & Soil Committee — According to the EPA, at least 9% of the United States' yearly greenhouse gas emissions are attributable to our food system. Our committee advocates for policies and individual choices that reduce emissions by decreasing the consumption of animal products, reducing food waste, and regenerative agriculture.
Legislative Committee — We monitor and advocate for climate legislation at the state level. We analyze climate bills, conduct trainings, and meet with State legislators to urge their support or opposition for bills. 
Transportation Committee — Transportation is responsible for over 50% of the greenhouse gas emissions (GHGs) in San Diego County. We work in coalition with other local environmental groups to advocate for a better, cleaner transportation system. We support options that provide equal or better mobility than our current options, and aim to achieve 100% clean transit in the San Diego region.
Building Electrification Committee — We support the work of the San Diego Building Electrification Coalition to decarbonize homes and buildings in our region by educating and advocating for building electrification (BE) standards with elected officials to add ordinances for all-electric new construction, and by educating and supporting local residents to replace gas (methane) powered appliances with all-electric, energy-efficient ones.
County Strategy Working Group (Page coming soon)— This group was formed to engage the County of San Diego on policies to reduce greenhouse gas emissions throughout the County. We work with PPT committees who have expert knowledge of Climate Action Plans, renewable energy, transportation, food and soil, and building electrification. Specifically, we are targeting the County's Climate Action Plan Update and their Regional Decarbonization Framework.
Coordinating Relationships with Elected Officials — We coordinate meetings, topics of discussion, and develop ongoing relationships with elected officials in the region.
Climate Chats — We host periodic 'Climate Chats' on topics of interest for our members and the general public, and provide ongoing training for the PPT.
The PPT meets on the 1st Sunday of each month at 2:00 pm. Preceding each meeting, we offer an orientation meeting, starting at 1:30. To learn more about or join the Public Policy Team, please submit the
Volunteer Interest Form
.
Community Choice Energy Articles