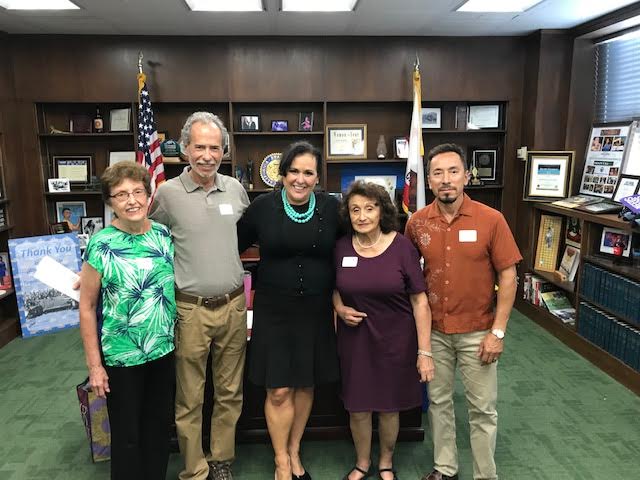 The Renewable Energy Committee advocates for 100% clean energy throughout the region, supporting the expansion of community choice energy programs, and policies to support rooftop solar.
The Future of Solar Energy in California
Ensuring that local jurisdictions adopt the goal of 100% clean energy by 2035 or sooner.
Advocating for all municipalities in San Diego County to join a Community Choice Energy (CCE) program.
Requesting that CCE and other renewable energy programs prioritize social equity, investment in local power generation, creation of green jobs, incorporation of strong labor provisions, and community engagement.
Opposing state legislation or regulations that would decrease the effectiveness of Community Choice Energy programs or disincentivize the adoption of rooftop solar.
Analyze, describe, and track relevant local, regional, and state policies.
Advocate for local renewable energy projects at the city and county level.
Meet with elected officials, attend public workshops, and provide comments on policies related to renewable energy.
Support community members in advocating for local renewable energy projects.
Successfully advocated for numerous cities to join San Diego Community Power.
Held a webinar on net energy metering (NEM) and the future of rooftop solar.
Participated with the Solar Rights Alliance in their Save California Solar campaign by sending petition signatures to the Governor in opposition to the California Public Utilities Commission (CUC) proposal.
Submitted written comments to the CPUC in opposition to the proposed tax on rooftop solar.
Called the Governor's urging him to intervene in opposing the proposed NET Metering proposal to tax rooftop solar.
San Diego Community Power is the second largest CCE program in California, with over 750,000 customers in San Diego and four other local cities.
The Renewable Energy Committee meets the fourth Monday of every month from 5:00 – 6:00pm.