Submitted by

bsilvern

on Sun, 12/24/2017 - 09:38
Join Us and Protect Community Choice Energy!
Demand the California Public Utilities Commission Protect Our Rights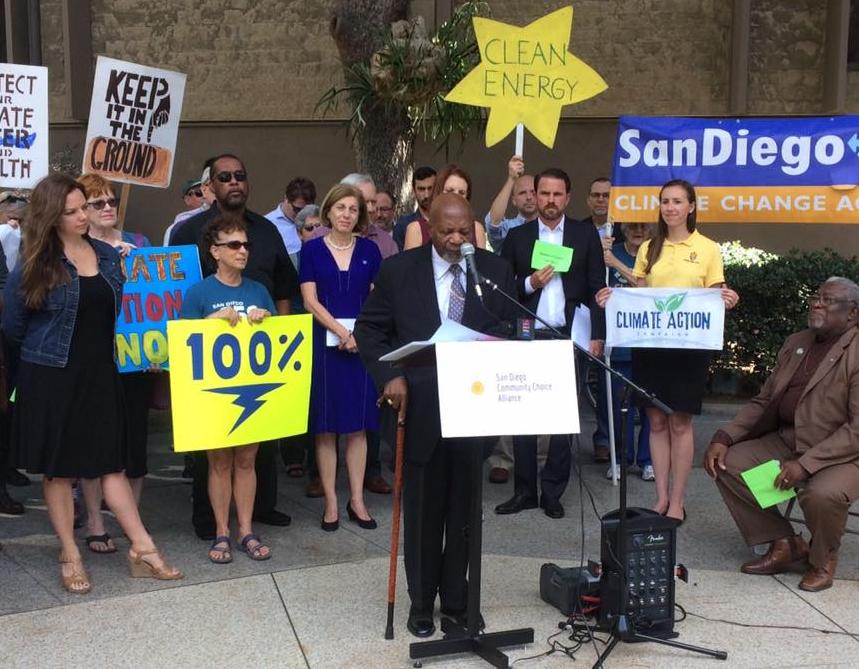 The California Public Utilities Commission (CPUC) is at it again. First they allow SDG&E to charge us 77% higher rates than Sacramento customers. Now they are attempting to block the City of San Diego from establishing a Community Choice Energy Program by adding years of regulatory delay with CPUC Resolution E-4907.
Community Choice is crucial for San Diego to ensure it can reach its target of 100% clean energy.
The CPUC knows what it's doing is wrong. They tried to sneak through the resolution, without public hearing, at the height of the holiday season, hoping no one was looking -- but they got caught by alert Community Choice advocates.
Sign our petition to demand that the CPUC scrap this dangerous resolution not later than Wednesday, January 10th.
We'll deliver the signatures to the CPUC commissioners and key staff on January 11th, the deadline for public input. More information on this issue can be found here.
Sign the petition now and share!
You'll receive periodic updates about this campaign and others like it from SanDiego350.
Progressbar:
We need 2,500 signatures.
38.80%
970 of 2,500 have signed this petition.