Help SanDiego350 to collect petition signatures to put the Let's Go! San Diego ballot initiative on the November 2024 ballot
LEARN MORE!
More than a dozen volunteer teams working to fight climate change through policy action, community engagement, and mobilizing San Diegans.
Here's how SanDiego350 has activated and grown the climate movement in San Diego
In the streets and into the movement
Advanced 100% clean energy, an equitable transportation plan and a Green New Deal
Equipped to lead and take effective action
Empowered through training and hands-on  experience organizing peers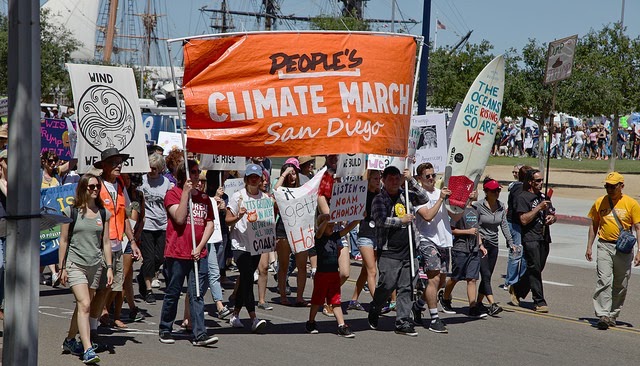 When: September 28, 2023 @ 4:00 pm – 5:00 pm
Where: Zoom, California
We need your help! Join SD350 in making phone calls and sending texts to potential donors during our Sustaining Donor Drive!
More...
ow.ly
Honoring Latine Contributions in the Fight Against Climate Change - SanDiego350
By Joshua Piedra, Board Member Hola! Did you know that September 15th-October 15th is Hispanic Heritage Month in the U.S. To be frank, not many do, especially in latine communities. But why does this month matter to the climate justice movement? Before we have a deeper conversation on local latine h...