Help SanDiego350 to collect petition signatures to put the Let's Go! San Diego ballot initiative on the November 2024 ballot
LEARN MORE!
More than a dozen volunteer teams working to fight climate change through policy action, community engagement, and mobilizing San Diegans.
Here's how SanDiego350 has activated and grown the climate movement in San Diego
In the streets and into the movement
Advanced 100% clean energy, an equitable transportation plan and a Green New Deal
Equipped to lead and take effective action
Empowered through training and hands-on  experience organizing peers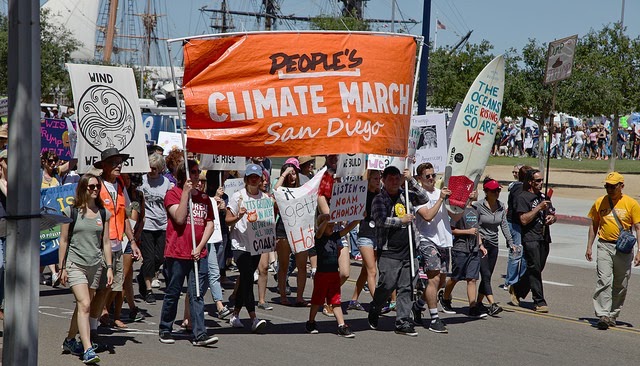 When: December 17, 2023 @ 12:00 pm – 2:00 pm
Where: Pilgrim Church, 2020 Chestnut Ave, Carlsbad, California, 92008
Join us for the first meeting of the new North County Team which is a joint effort of SanDiego350 and the Environmental Justice Committee at Pilgrim Church in Carlsbad. RSVP!
More...
sandiego350.org
There's Something About Methane - SanDiego350
By Joel Martin, SanDiego350 Climate Writer Methane levels in the atmosphere are climbing dramatically. This is scary news since methane is a far more potent greenhouse gas than carbon dioxide. According to NASA, methane has already been responsible for 20 to 30% of global warming since the industria...