SanDiego350 is an inclusive volunteer organization devoted to inspiring a movement to prevent the worst impacts of climate change and climate injustice. We strive to create a future that supports a livable planet and just society through education and outreach, public policy advocacy, and mobilizing people to take action.
Tom Steyer Talks Climate – Thursday, September 7th
Tom Steyer will join us to talk about current issues in climate change politics and NextGen Climate's work to prevent climate disaster, promote prosperity, and protect the rights of every American.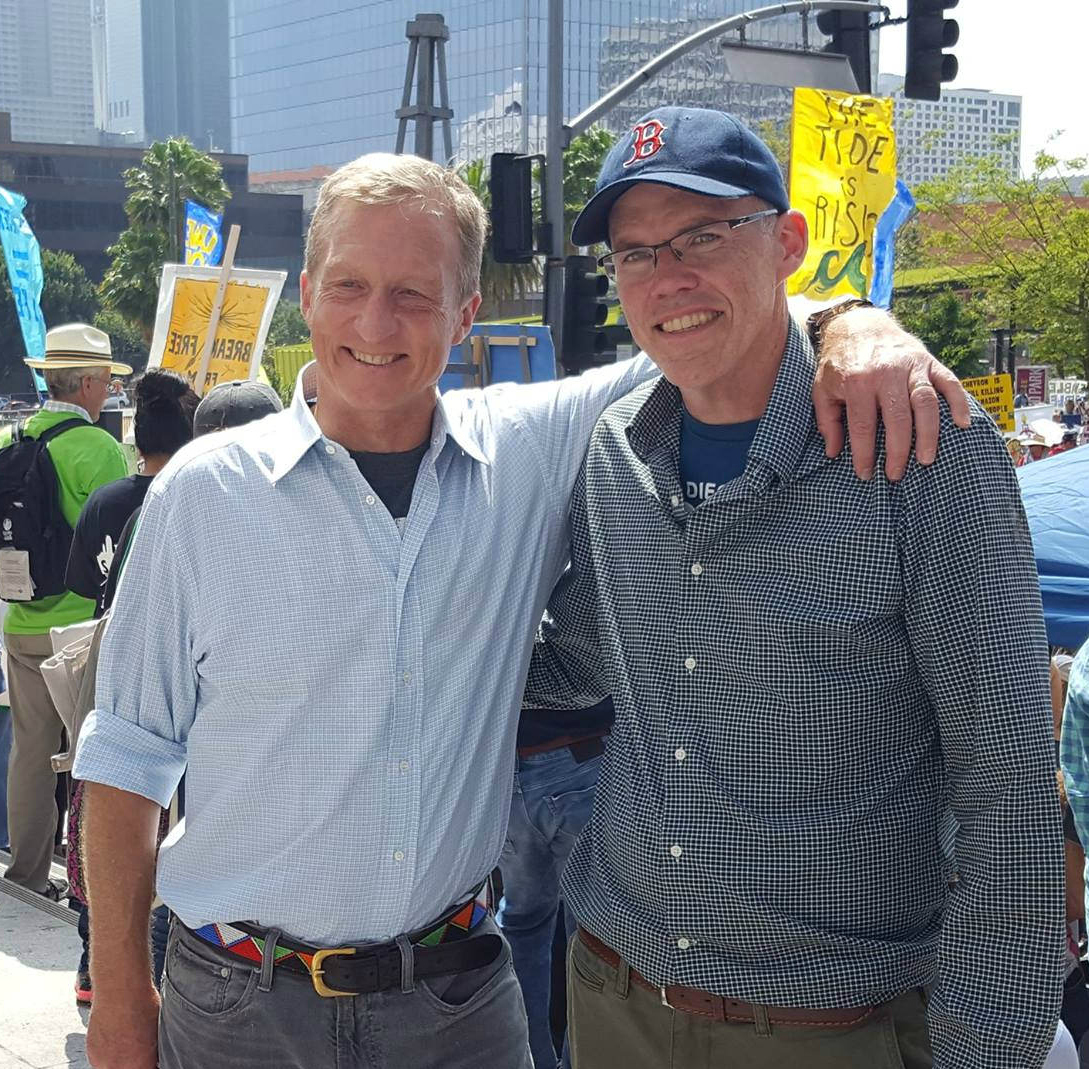 There will be an extensive Q&A during which Tom will discuss the climate movement, the politics of climate, and how Californians can take effective action.
Tom is a business leader and philanthropist who believes we have a moral responsibility to give back and help ensure every family shares the benefits of economic opportunity, education, and a healthy climate. He serves as President of NextGen America, an organization he founded as NextGen Climate in 2013 to prevent climate disaster and promote prosperity for all Americans.
San Diego Council Member Barbara Bry (District 1) will also talk about implementing a Community Choice Energy program in San Diego in order to meet our goal of 100% clean energy, and how San Diegans can help make it happen.
In Hillcrest. Get details and RSVP!
Thanks for joining the People's Climate March!!!
On Saturday, April 29th, over 5,000 thousand San Diegans joined hundreds of thousands nationally to send a strong message of unity with the massive Washington march. Facing the looming threat of a President who denies the reality of climate change, and openly attacks women, people of color, immigrants, Muslims, people with disabilities, LGBTQ people, workers, and so many more, we are standing up and taking action to protect everything and everyone we love.
We marched for our families. We marched for our air, our water, and our land. We marched for clean energy jobs and climate justice. We marched for our communities and the people we love. And we were louder and stronger than ever before.
See the PCM website for photos, news coverage, our coalition and more

PHOTOS
Check out our Flickr Account for photos from recent events
Our Public Service Announcement (PSA)
Vea PSA en español / View PSA in Spanish
---
Videos
  TV coverage and footage from rallies can be seen on our YouTube channel
Climate change is real. It's happening now. Together, we can stabilize our climate and move to a clean energy future.
Google+