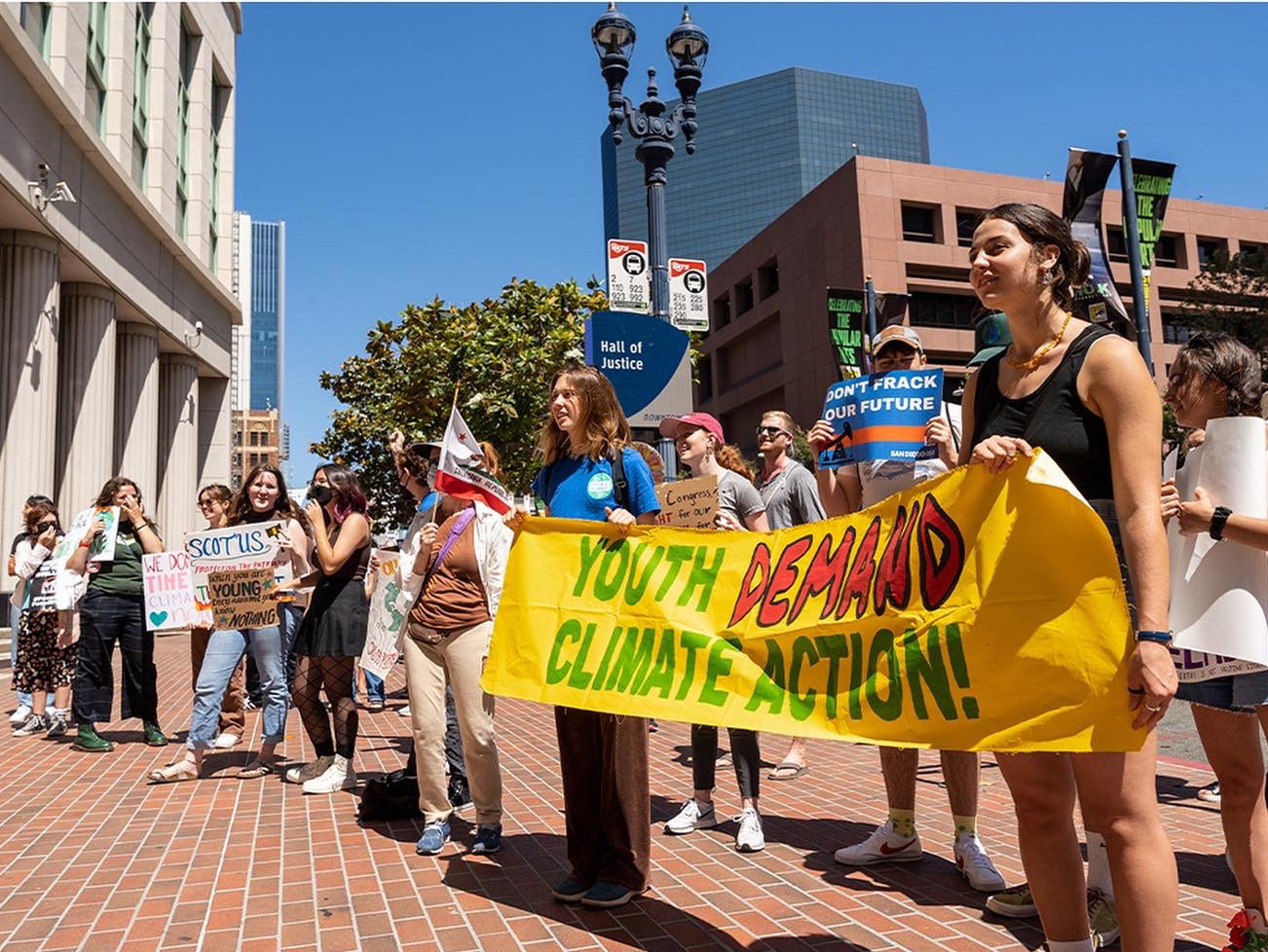 SanDiego350's Youth v. Oil is a youth-led campaign dedicated to collectively applying pressure on Governor Newsom to phase out fossil fuels and stop oil drilling in California.
OUR

GOALS
Get school districts, city councils and other entities across California to pass resolutions calling on the Governor to phase out fossil fuel extraction in California. 
Stand in solidarity with the frontline communities most impacted by oil drilling. 
Educate San Diegans about oil extraction in order to create an intergenerational movement against the fossil fuel industry to mitigate the climate crisis.


WHY

OPPOSE OIL DRILLING?

Oil drilling, especially its most dangerous forms such as hydraulic fracturing, or "fracking", threatens our communities. Not only is the oil extraction process dangerous, but the pollution from extracting, refining and burning fossil fuels can be fatal. Even worse, fossil fuels are the main contributor to our current climate crisis and severely endangers current and future generations. BIPOC and low-income communities bear the brunt of these impacts. Read our fracking fact sheet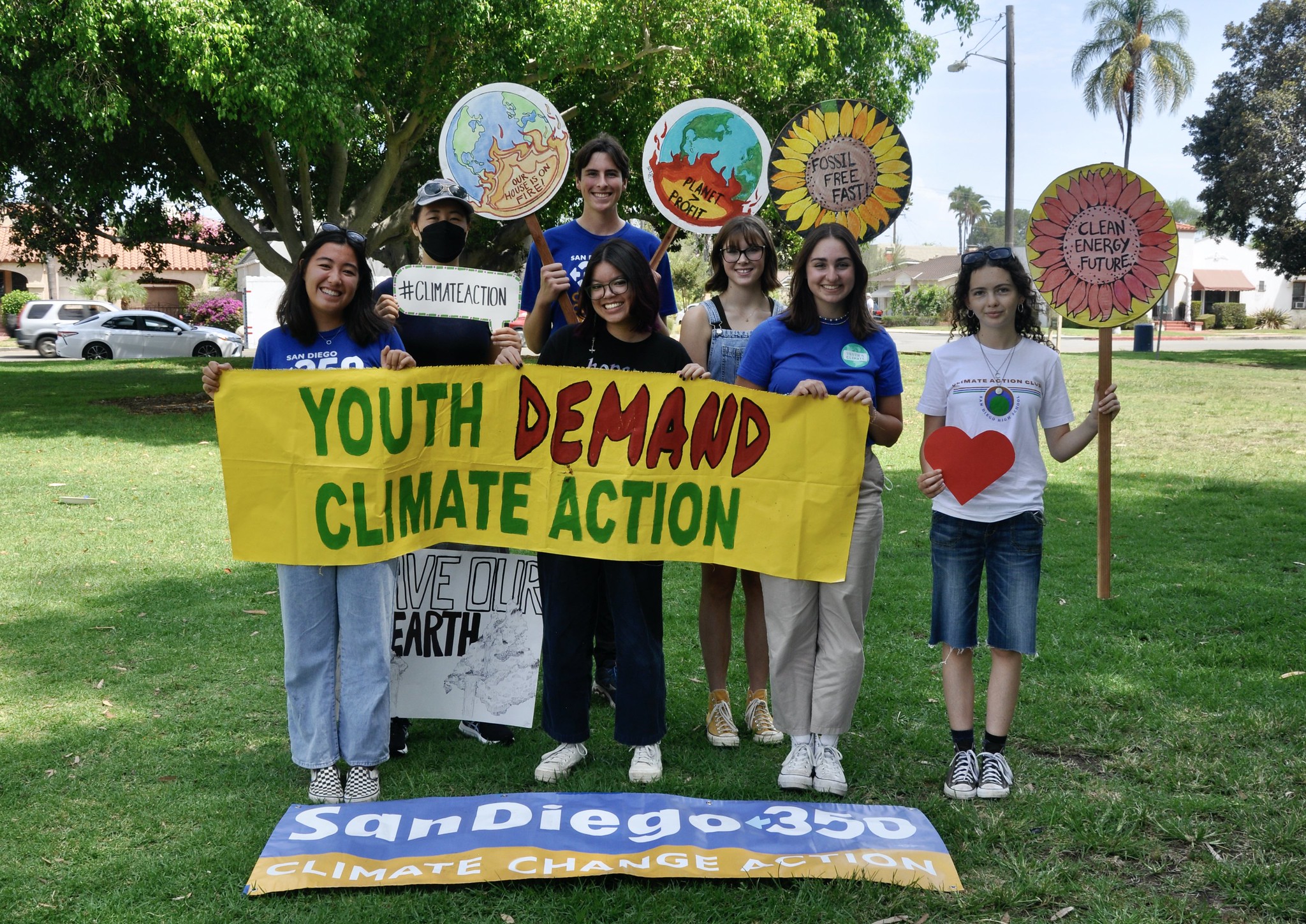 Meet weekly to strategize, plan tactics and activities, check in on progress, discuss relevant issues, and address challenges. 

Hold community building and social activities 

Communicate and meet with elected officials and staff

Attend and speak at public hearings

Educate and organize youth to take action on the campaign

Prepare talking points and speak to the media

Use petitions, sign on letters and other tactics to build support for the campaign
We've passed resolutions at: 

San Diego City Council

San Diego Unified School Board

San Diego County Board of Education

Sweetwater Unified School Board

UC Berkeley

We've gotten media attention

We've organized dozens of youth to take climate action

Our petition to the city council garnered over 1,600 signatures