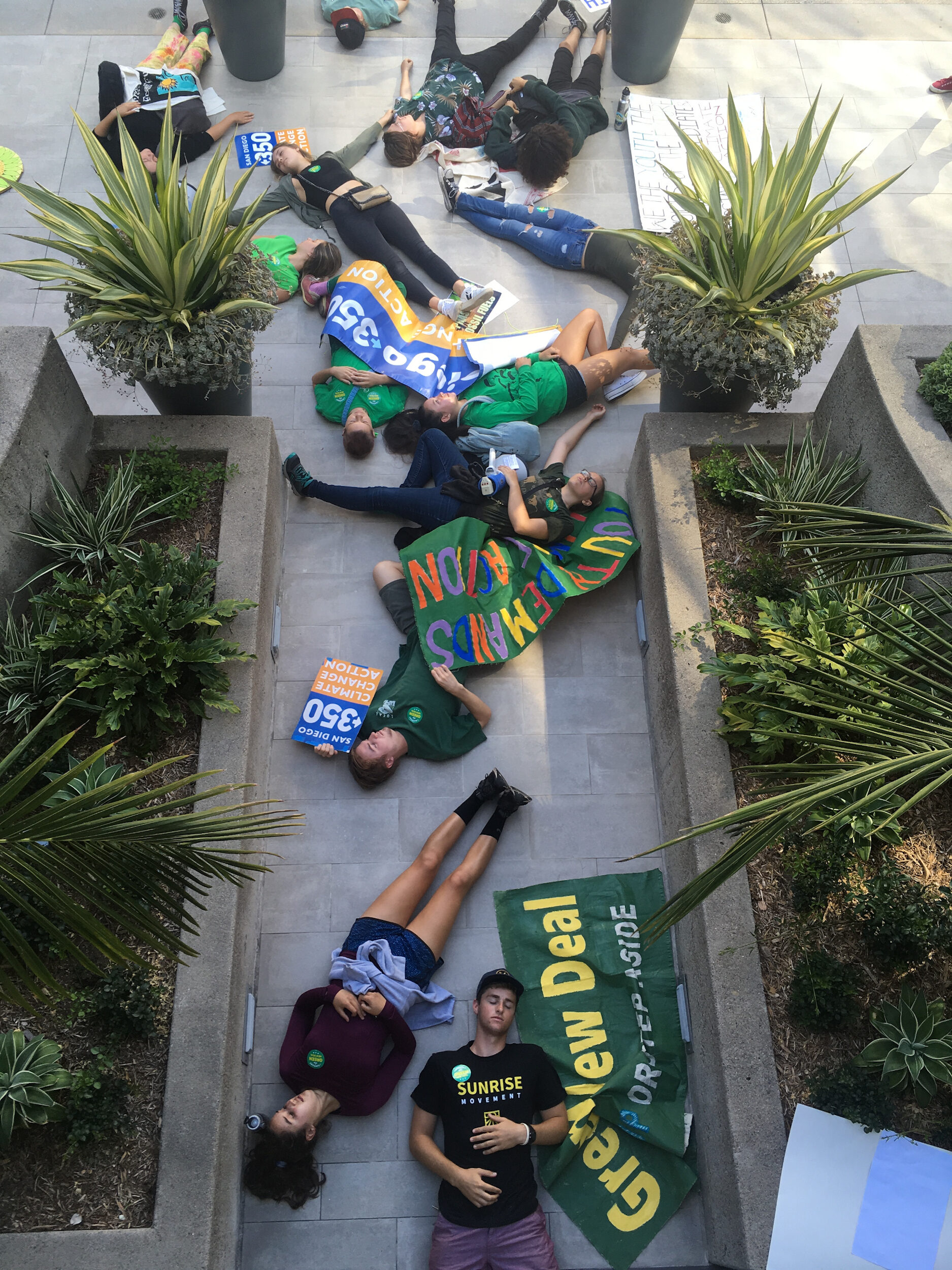 Our team is Raising the Alarm about the urgency of action on climate change using a range of tactics but with a strong focus on nonviolent direct action (NVDA).
Sempra Fracks our Future Campaign – Expose Sempra as a fracked gas infrastructure company.  Fracked gas is not a safe transition fuel!
Use direct action, protests (car caravans, etc.), and videos to get that message to the public, media, and our electeds.
Work with our youth team to motivate youth to take action.
Work with other SD350 teams and other coalition partners to campaign on related issues like San Diego's franchise agreement and building electrification.
Plan and execute protests and direct actions.
Participate in art builds to create signage.
Create videos and work on delivery strategies.
Organized a Protest Car Caravan at Sempra's Headquarters.
We hold occasional virtual happy hours to relax and enjoy each others' company!
The Raise the Alarm Team meets every other week, generally on Sundays, from 5:00pm – 6:30pm. Please contact the team leaders
Scott Kelley or Phil Petrie
for more information.