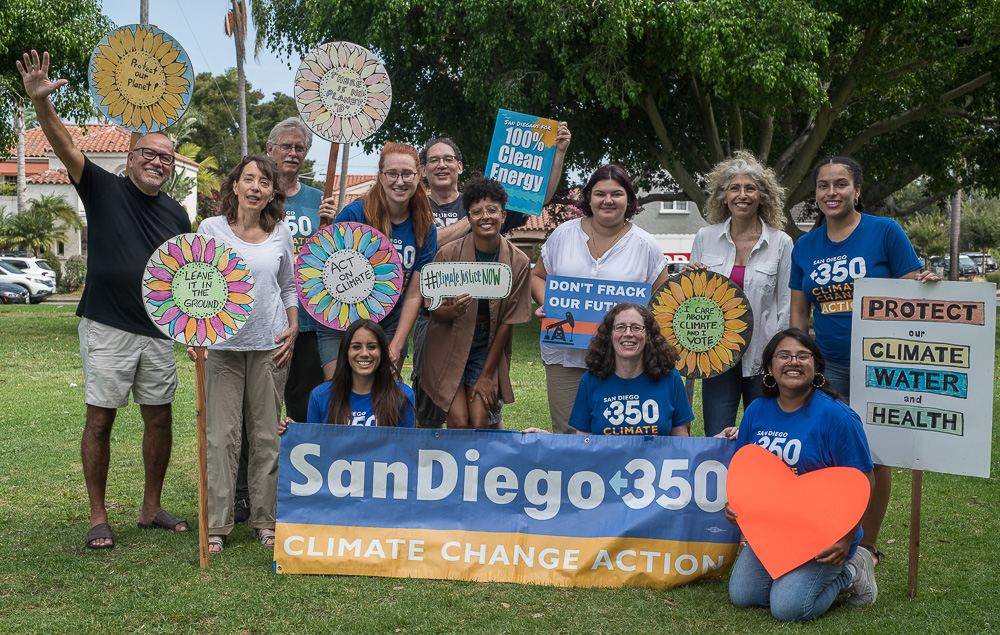 MET welcomes and integrates new members into SanDiego350, and facilitates educational, training and social events for the SD350 community.
Updating our onboarding process for new volunteers.
Coordinating various events for SD350 members.
Developing a virtual introduction video for new SD350 members and offering informational resources for volunteers.
Plan and facilitate Orientation Chats, Monthly Meetings and Social Events.
Welcome new volunteers into SD350 via phone calls, one to one conversations, and educational activities.
Follow up with members who are interested in taking new or next steps.
Increase climate crisis awareness and build the organization's capacity to mobilize climate activists.
Facilitated a Just Recovery Panel on COVID-19 with local community leaders.  The discussion was focused on social equity as a key component to moving forward.
MET was formed as a result of combining both the Bridge and the Training Teams. 
The Membership Engagement Team meets the first Monday of every month from 7:00pm – 8:15pm. All guests are welcome. Please contact team leader
James Long
for more information.