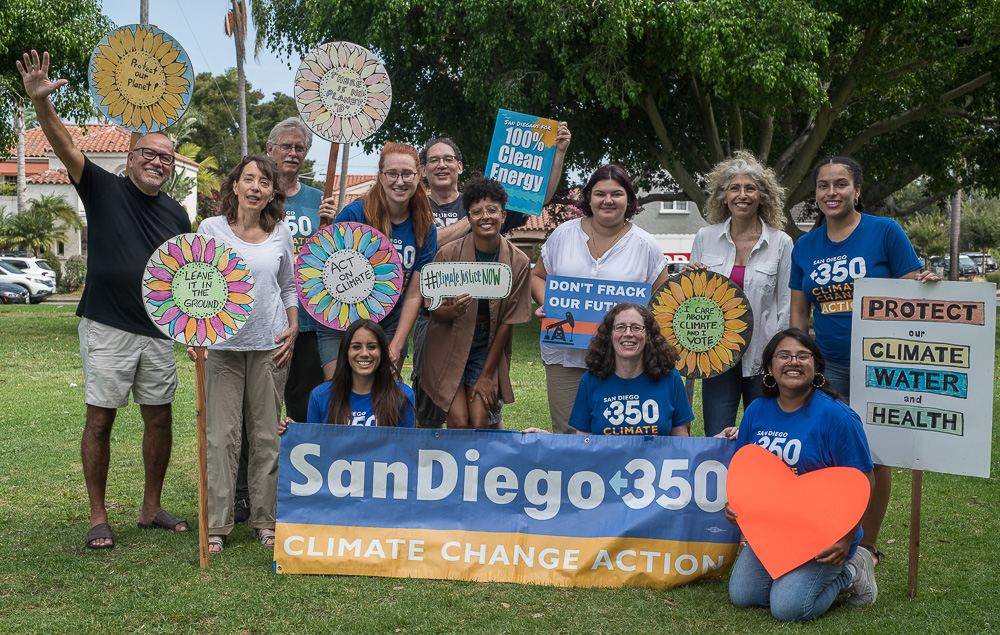 Our team provides marketing and communications support for SanDiego350, including campaign strategy development and execution, messaging development, and content strategy and development across various channels.
Building our team and developing team resources.
Providing support and training for other SD350 teams, events, and initiatives.
Finalizing and implementing the updated SD350 brand.
Updating and launching the new website.
Creating and executing social media strategy and campaign.
Develop strategy and messaging.
Write for the blog, newsletters, website, media.
Create social media content.
Media outreach.
Create materials for other SD350 teams.
Successfully formed the MCT in 2020 that develops content and messaging for SD350 and its 12 plus teams. 

Created materials to help align branding, including our moodboard and a brand guideline for the Sempra Fracks Our Future campaign. 

Hosted several team trainings on message and audience development. 

Brought together stakeholders to make sure all our monthly membership efforts (social media, newsletter, monthly meeting) were aligned.
Our team has only been formally organized for a few months and we've already got 16 members! And as with most SD350 teams, we're pretty diverse, consisting of a variety of ages, sexes, genders, orientations, and backgrounds. (And we'd love to become even more diverse!)
The Marketing Communications Team
meets the 2nd Monday of the Month from 5:30-6:30pm
. Please contact
the team leaders
for more information.