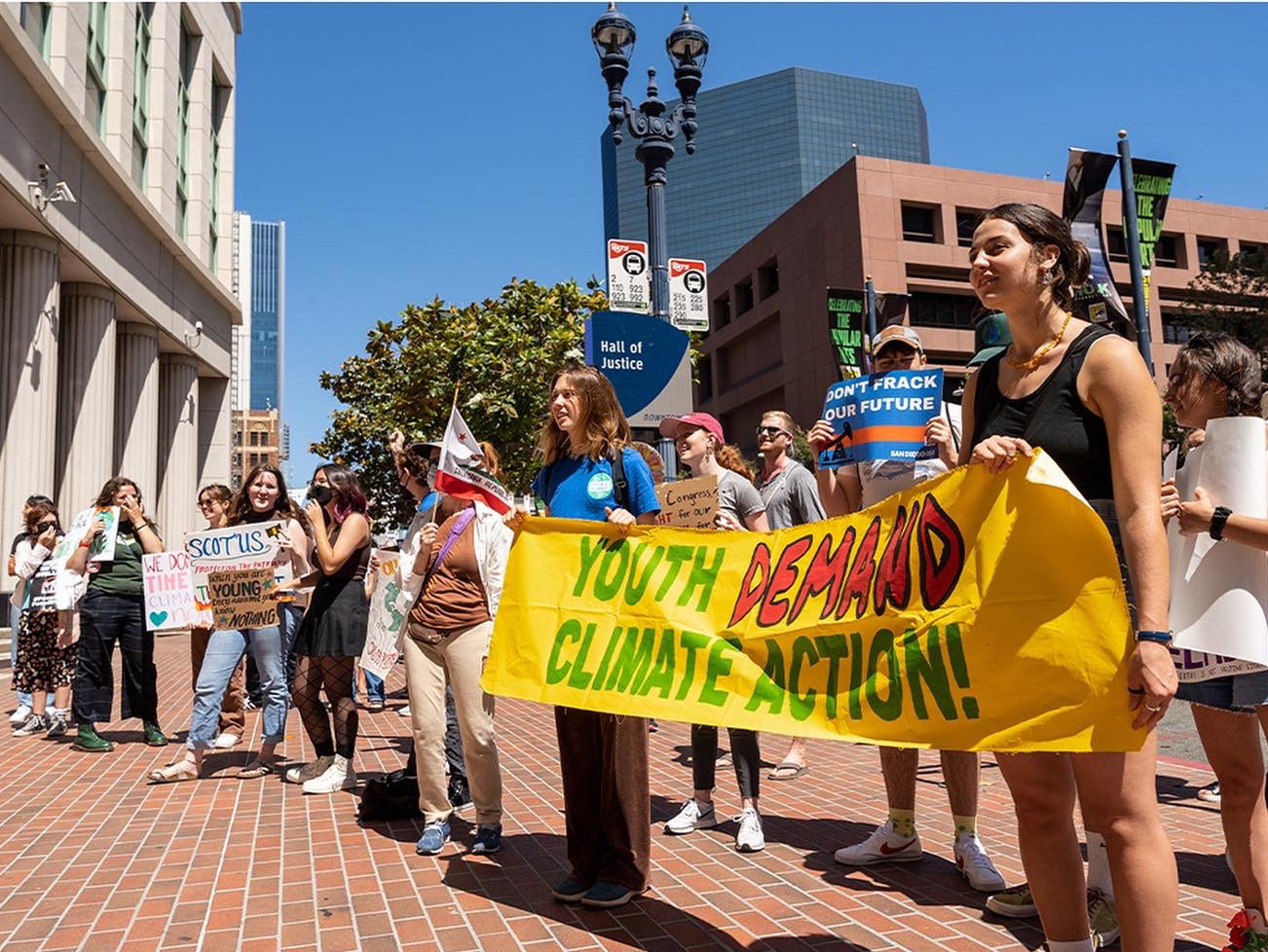 Youth4Climate
(Y4C) is empowering youth activists with climate change education, skill building, leadership and activism opportunities.
Supporting youth-led campaigns, including

Youth v. Oil and Plastic Free Gen Z.

Delivering

programming

to develops the leadership and skills of youth leaders, including an annual Youth Climate Action Summit, summer programs, and after school programs.

Supporting

a coalition of high school eco-clubs.

We also have volunteer teams who work on Volunteer Coordination, Education & Outreach, and Communications.
Develop educational programs to empower youth climate leaders.

Hold interactive events, such as art builds, socials, and voter registration parties. 

Use email and social media to communicate with and engage Y4C members.

Create petitions and collect petition signatures.

Meet with elected officials and speak at public meetings.

Organize youth to take action.
Organizing and supporting youth to lead climate strikes in Sept 2019 and Sept 2021 - thousands of San Diego students striked and demanded climate action, with support from the San Diego Unified School Board.

We've trained hundreds of youth climate leaders on climate science, communication, civic engagement, and activism via our Youth Climate Action Summit, Summer Camp, and other programs.

Our Youth v. Oil campaign was successful in getting these San Diego County entities to pass resolutions calling for phasing out oil drilling in California and protecting frontline communities: San Diego City Council, San Diego Unified School Board, Sweetwater Unified School Board, San Diego County Board of Education, and UC Berkeley. 
Our fellows are big Harry Styles fans, so you might hear his music during Y4C calls!