2013-11-16 Fourth Monthly Keystone Pipeline Walk
A leisurely walk at Balboa Park carrying our sign (pictured below) against the Keystone pipeline and chanting/singing - to continue raising awareness about the proposed pipeline and putting pressure on Obama to veto it.
​We'll congregate on the east side of the big "Bea Evanson" fountain which is located in front of the Fleet museum. From there we'll start our walk carrying our "Stop the Keystone Pipeline" sign (and the "Fight Climate Change" sign also, if we have enough people) down the length of the Prado and back, with perhaps a side trip down to the international cottages. We will be engaging and not at all combative. Jeanne Peterson is the organizer and she and Michael Brackney (of the wonderful, resounding singing/chanting voice) will lead us in some great call and response style chants/songs!
Note that this is just a one hour event and it got peoples attention and good reactions last time!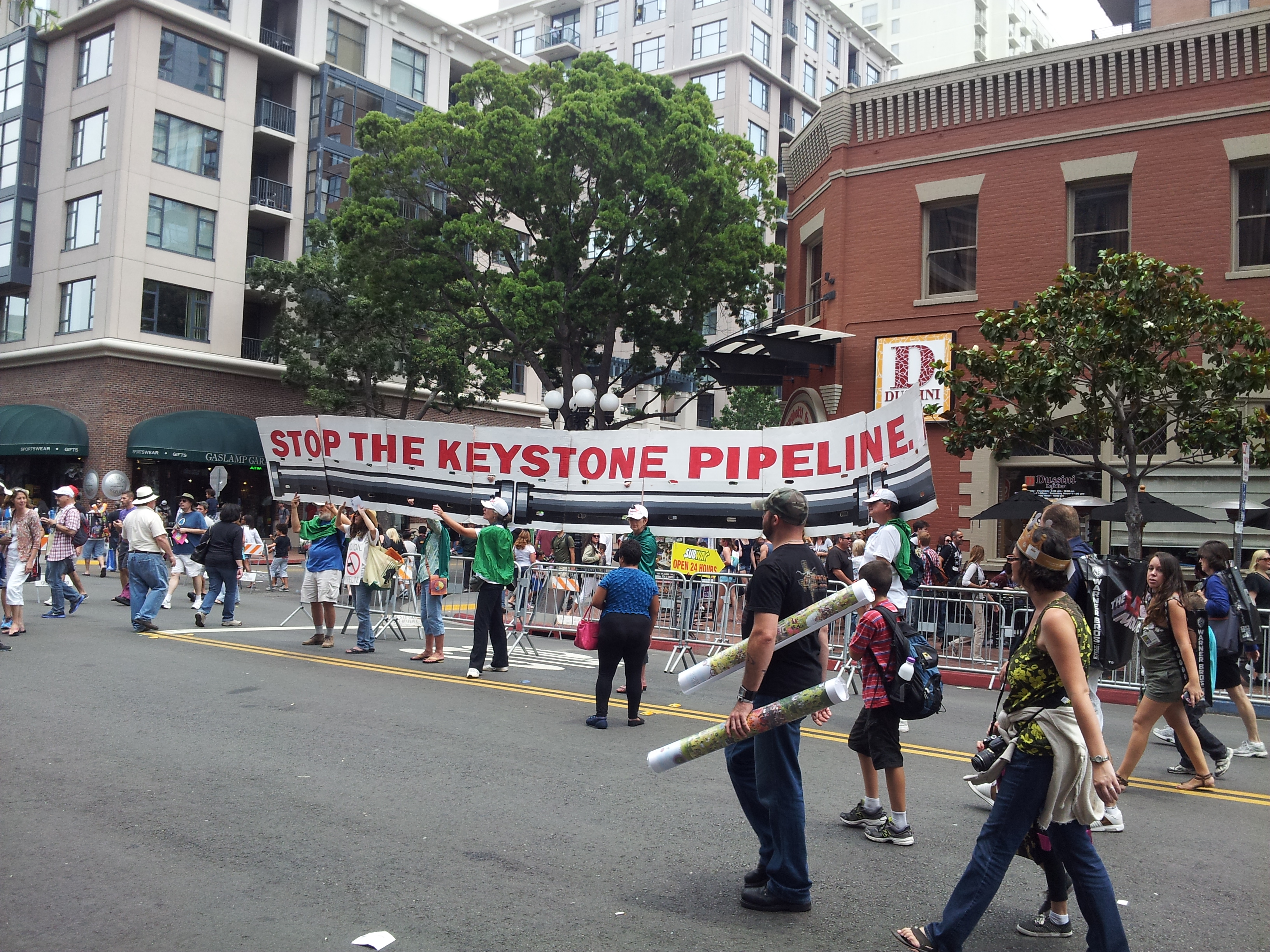 November 16th, 2013 2:30 PM through 3:30 PM
Bea Evenson Fountain, El Prado, Balboa Park




San Diego

,

CA

92101




United States