2017-01-07 Share your passion on a climate action team!
| | |
| --- | --- |
| When: | July 26, 2022 @ 5:51 pm – 6:51 pm |
Ready to take action on climate change? You're not alone!
Join us at one of two Saturday meetings in January to explore SanDiego350's volunteer teams and committees and brainstorm with other participants about potential new teams – because when we work together, we're powerful. These meetings are especially geared for getting new members involved.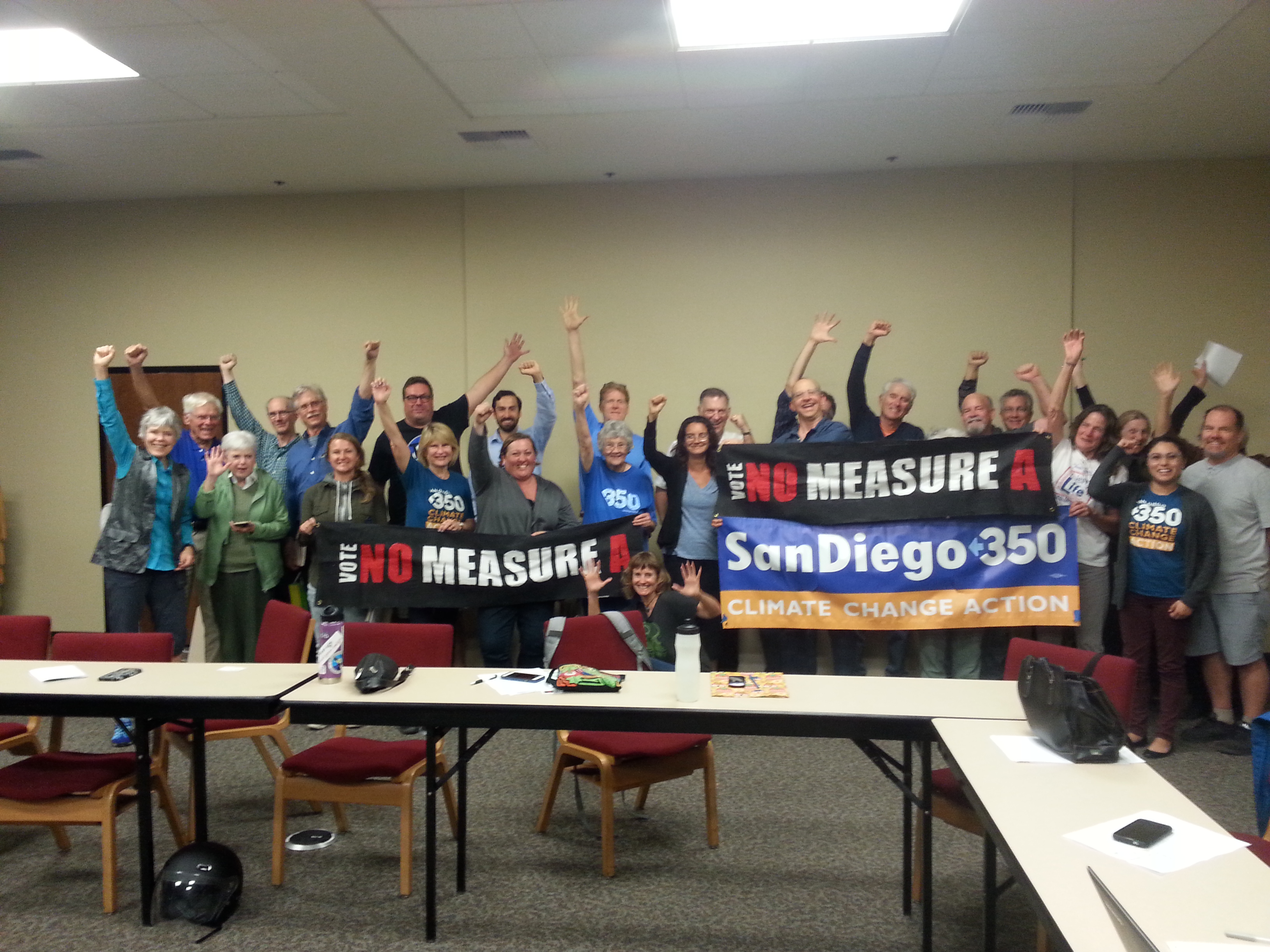 SanDiego350 believes that in order to achieve meaningful action on climate change we need to grow the climate movement to the point where we're a force to be reckoned with – and that each of us has a role in that movement. We welcome participation from all San Diegans, whatever your skills, availability, and interests. 
Issue-based teams and support committees are where a great deal of SanDiego350's work takes place. We could use YOUR help with a wide range of roles and projects – We educate the public, advocate for climate-friendly policies, hold rallies, generate media coverage, train climate leaders, and build coalition with diverse partners. We work to stop pipelines, grow renewables, ban fracking, and urge funds to divest from fossil fuels.
On January 7th we'll meet in Hillcrest and on January 28th in Vista. Both meetings will have the same program, which will include information about SanDiego350's mission, policies, and priorities for 2017, as well as how teams are formed and operate, ways the organization supports teams' work (including trainings and digital support), and other opportunities for volunteering. We'll have breakout sessions for you to meet other volunteers and existing team members, hear about current efforts, and brainstorm about new ways to work together. We'll also have refreshments.
RSVP NOW for the January 7 or the January 28 meeting!