Comment on CAP and RDF at County Board of Supervisors
When:
August 31, 2022 @ 9:00 am – 5:00 pm

2022-08-31T09:00:00-07:00

2022-08-31T17:00:00-07:00

Where:
Board Chamber (Room
310) of the County Administration Center
1600 Pacific Highway, San Diego, California
92101

Contact:
Peter Sloan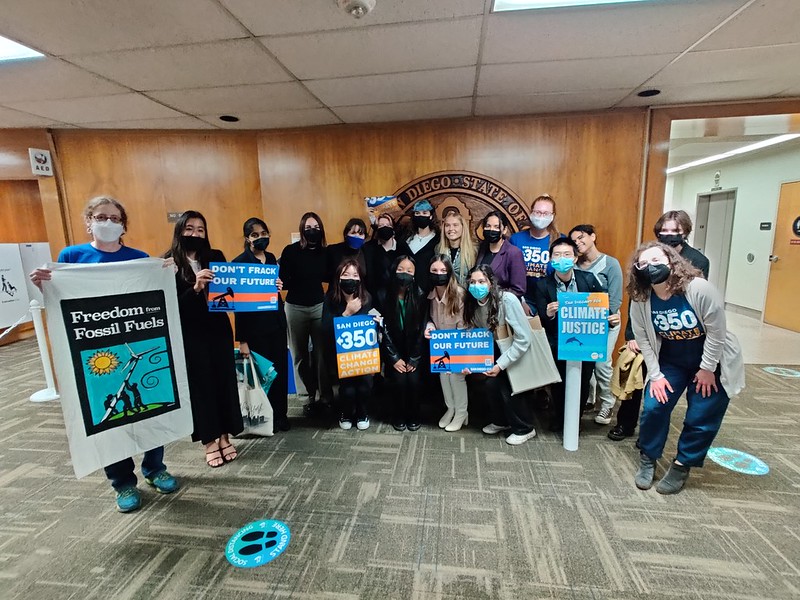 The County Board of Supervisors is holding a hearing on its Climate Action Plan (CAP) and Regional Decarbonization Framework (RDF) on August 31, 2022 at 9:00 am. At this hearing, staff will present six items that will support the development of the CAP Update and the implementation of the RDF, including equity-driven tree planting, carbon farming, building electrification, and more.
All these items pertain to SD350 priorities and projects, and by generating strong public comment at this meeting we will establish SD350 as an important stakeholder and participant in the planning and implementation process.
SD350 members can participate in the hearing in-person or virtually. See this website for instructions on how to attend and provide comments.
Check back for a toolkit to submit your comment(s).
Learn more about these items here.
Please register to receive updates and talking point toolkits in the coming weeks!