Help SanDiego350 to collect petition signatures to put the Let's Go! San Diego ballot initiative on the November 2024 ballot
LEARN MORE!
More than a dozen volunteer teams working to fight climate change through policy action, community engagement, and mobilizing San Diegans.
Here's how SanDiego350 has activated and grown the climate movement in San Diego
In the streets and into the movement
Advanced 100% clean energy, an equitable transportation plan and a Green New Deal
Equipped to lead and take effective action
Empowered through training and hands-on  experience organizing peers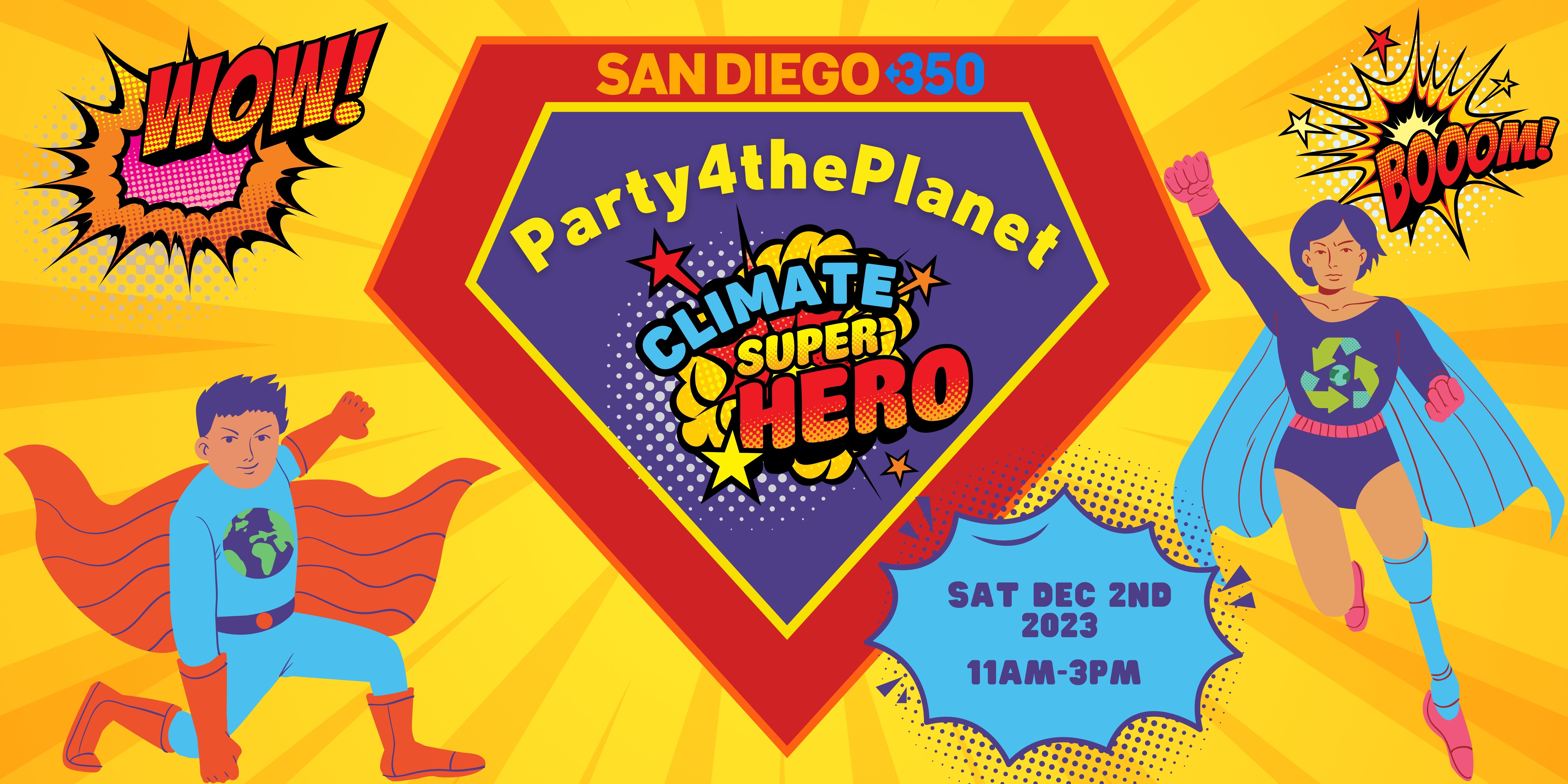 When: December 2, 2023 @ 11:00 am – 3:00 pm
Where: Balboa Park, Arnold Avenue and Jacaranda Place, San Diego, California, 92104
We enthusiastically invite you to join us for our Climate Super Hero Party4thePlanet in celebration of our amazing volunteers and donors like you! SAVE
More...