A Road-to-Paris Team Work Party
On November 29th, 46 volunteers — some veterans, some new folks — showed up to help paint the grand banner — our 180-foot long red line that must not be crossed — plus posters, placards, and various types of signs for the December 12th March for Climate Justice through Balboa Park.
Outside in the shade on the north side of the Centro Cultural de la Raza, a dozen or so volunteers painted white text onto the long red banner.  It was a little chilly, especially when the breezes came through, but everyone was engrossed in the task of painting within the lines.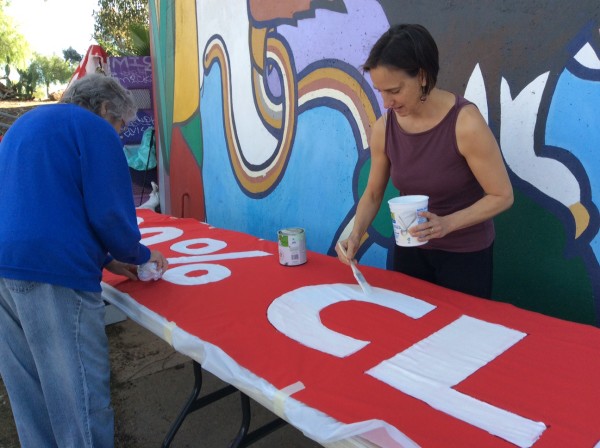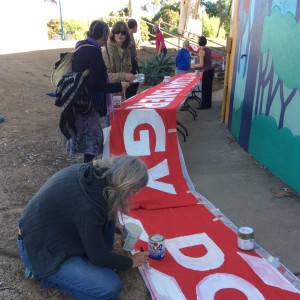 The banner snaked into the kitchen and onto the table.  A piece of it even greeted volunteers beside the front door!  180 feet is a lot of fabric to paint!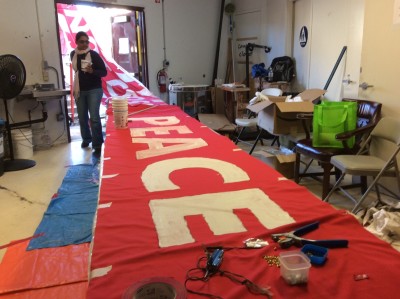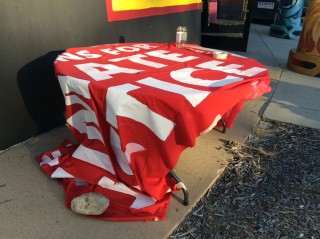 In order to make room for more of the banner to be painted, it had to be moved down from the tables and along the sidewalk around the building.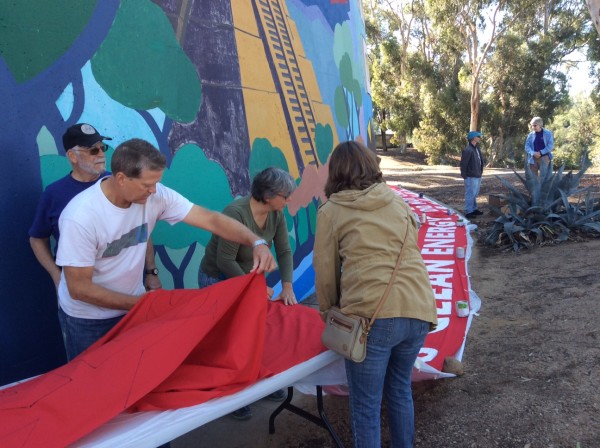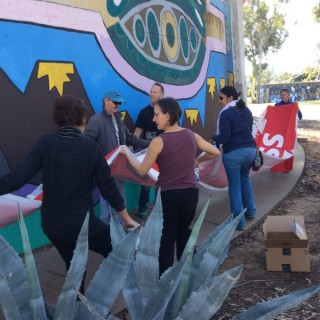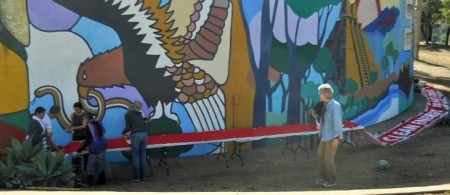 Meanwhile, in the main hall of Centro Cultural, an assortment of poster-painting and pennant-stenciling projects are underway.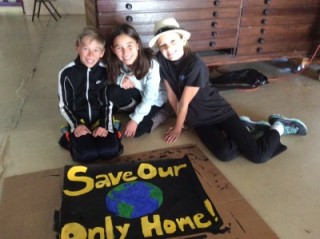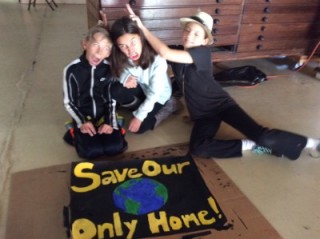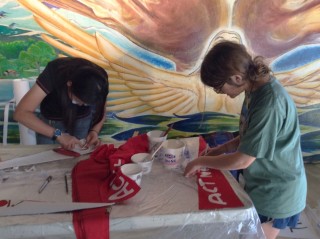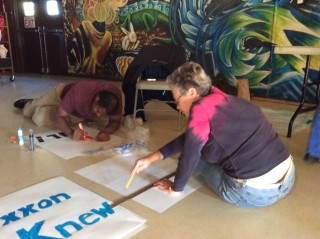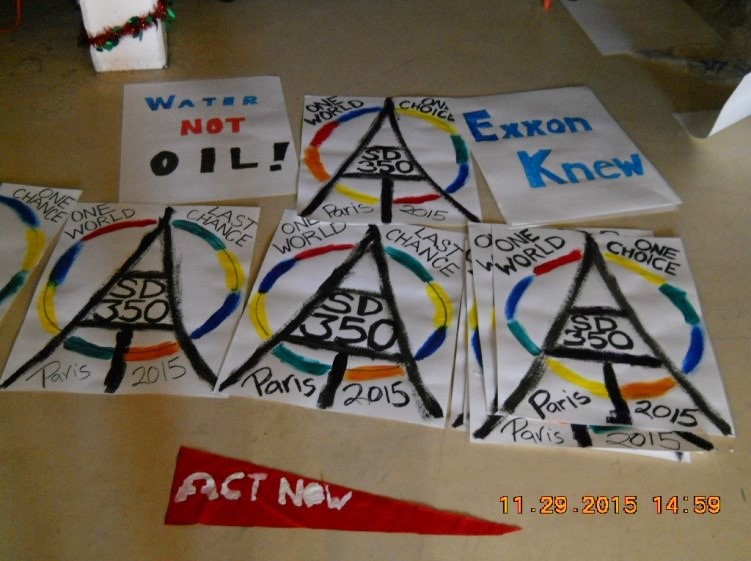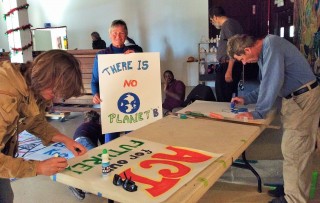 Thank you to all the volunteers who came to help the Road to Paris Team prepare for the December 12th March for Climate Justice.
All in all, Sunday's work produced some fabulous, camera-ready visuals.  But more needs to be done.  Join the effort on Saturday, December 5 at Masada's from 10am to 3pm.