By Brenna Farris, SanDiego350 Intern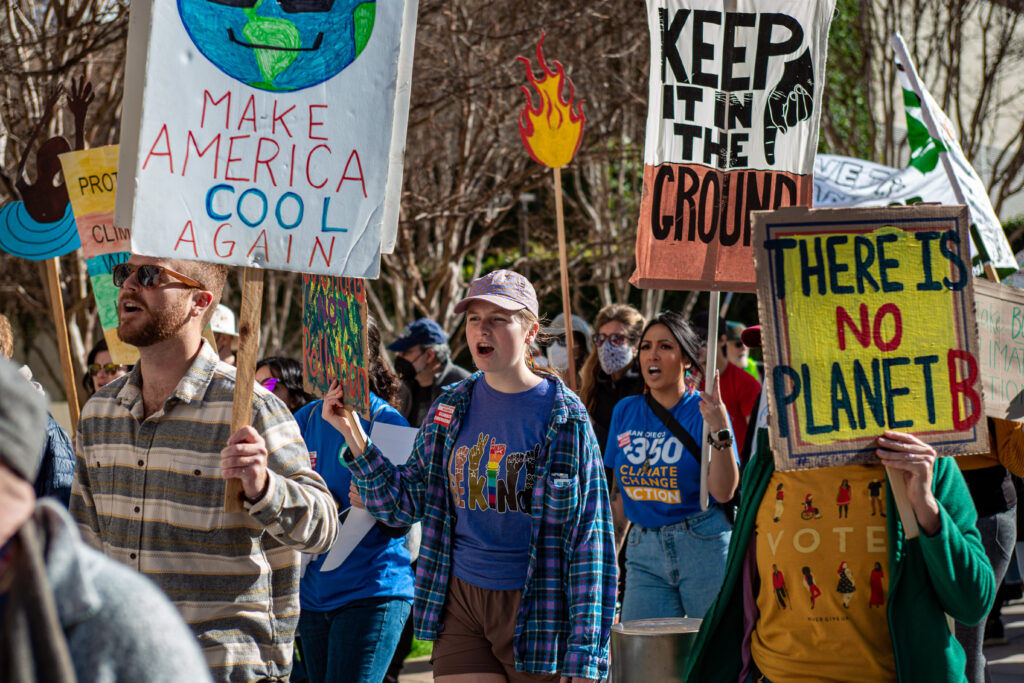 The time to advocate for and enable CAPs is now! A Climate Action Plan, commonly known as a "CAP", is an integral outline of how a specific jurisdiction, such as a town or city, plans to tackle climate change by reducing greenhouse gas emissions created within that jurisdiction. These plans propose new ways to deal with the effects of climate change that we are already experiencing. CAPs are incredibly important tools when it comes to fighting the climate crisis. At SanDiego350, we are here to encourage and support you in your efforts to advocate for your local CAP!
In San Diego County, many cities have already established and started to implement their Climate Action Plans. The city of San Diego adopted a robust and progressive CAP last fall that addresses the future of climate change, and the impacts it has already caused. Some of its highlights include:




A goal to reach net-zero emissions by 2035
Transitioning city facilities to renewable and clean energy
Addressing environmental racism through climate equity policies and funding
Investing in workforce transitions as the energy system moves towards renewable energy
Actions to address air quality and food insecurity resulting from climate change
Decarbonization plans for all buildings
Increasing accessibility of renewable energy for everyone
Plans for more sustainable mobility and transportation
Reducing overall waste
Promoting healthy ecosystems
Developing more environmentally friendly architecture
However, the actual implementation of these goals can sometimes prove more difficult than simply planning them. Cities have struggled with following through on plans they have made. For example, San Diego's previous CAP went 90% unimplemented! Though cities may blame resources or accessibility, there are often obstacles that can be overcome. However, when these policies are ignored, cities fail to make any real impact in reducing emissions. This is where you come in and can take action. We need passionate environmentalists to hold our officials accountable in implementing their Climate Action Plans, and in ensuring that their Climate Action Plan adequately addresses the current climate crisis. There are many different ways to help shape, advocate for, and implement CAP policies.
To start, you can join the CAP team at SanDiego350! Here you can learn more about CAPs and get involved in CAP advocacy with an incredible team of climate activists. To learn more about getting involved, get information, and support for your CAP advocacy, visit the CAP team's webpage or fill out the volunteer interest form.
Please, take the time to look up the CAP for your area and learn more about your CAP. This can often be accomplished with an internet search or by browsing your city government's website. See what specific goals and measures are in their current CAP and see if your city has been actually enforcing these essential policies. If you see something your local CAP is lacking, or an absence of action on the CAP, contact your council members or city staff to find a way to take action. Some things you can look for in your CAP would be when your city commits to reaching net zero emissions:
Does your city have a plan for giving regular updates on your CAP progress?
Are there real tangible plans to accomplish its goals?
Where are the plans for funding and implementing these actions?
Is the wording rooted in real environmental change or is it just making generic promises that do not have accountability?
To find out more and advocate improvements, contact either the environmental committee or the sustainability manager.
Advocating for CAPs is a straightforward way to fight climate change at the local level. By ensuring that your city has a good CAP, and is executing its plan to combat the effects of climate change, you can make a huge difference as an environmental advocate.