By Marilyn Bruno, Climate Writer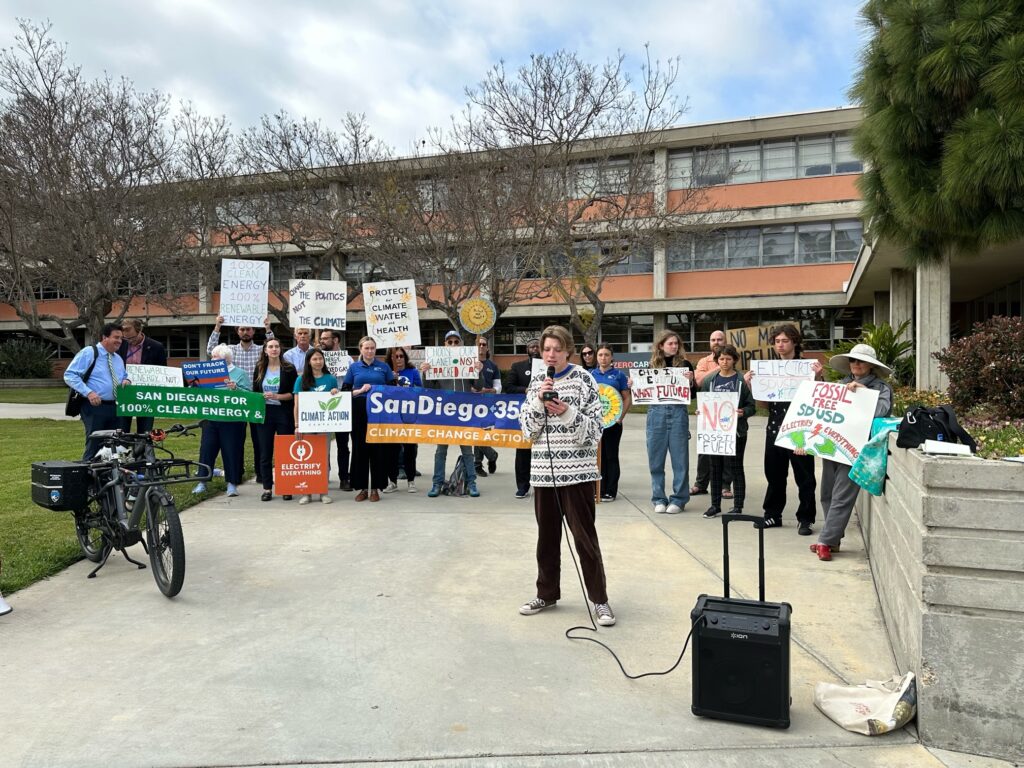 The April 25th vote of the San Diego Unified School District (SDUSD) to pass a Resolution to cut CO2 emissions was a major step towards achieving net zero by 2035. The Resolution calls for the electrification of the SDUSD fleet of buses and maintenance vehicles and the replacement of water heaters, gas stoves, etc. in the 226 educational facilities in the District.
In this article, I'm spotlighting two high school leaders who led the Climate Action campaign that helped to make this happen: Emma Weibel (Sophomore at La Jolla H.S., age 15) and Theo Martien (Senior at Mt. Everest Academy, age 18). I had the honor of interviewing Emma and Theo and was fascinated to hear their story.
Emma and Theo met at a climate club and planned a protest in November 2022, bolstered by the support of student climate organizations such as Eco-Club Coalition, Youth4Climate350 and Climate Action. They also had a champion at the SDUSD, Board member Cody Petterson. They recruited more students to deliver public comments, circulate a petition, and hammer the message: it is fiscally feasible to "go green" and electrify facilities to save money and avoid breakdowns in times of extreme weather. Government grants make the switch profitable, it creates jobs, and the change will immediately improve air quality and our ozone layer.
Emma and Theo's Climate Action Campaign circulated a petition that received over 650 signatures from students, parents and teachers and then eloquently and passionately argued in person before the School Board, presenting the abundant scientific evidence of the problem, and the immediate and long-term fiscal and environmental benefits of electrification. They called for the creation of a curriculum for students to learn and prepare for careers in clean energy. SDUSD voted to approve the Resolution to replace appliances and vehicles with electric replacements and achieve net zero carbon emissions by 2035 – 12 years from now.
But, as Emma put it: "I will be 28 by then!" She and Theo agree that the 2035 timeline is too slow.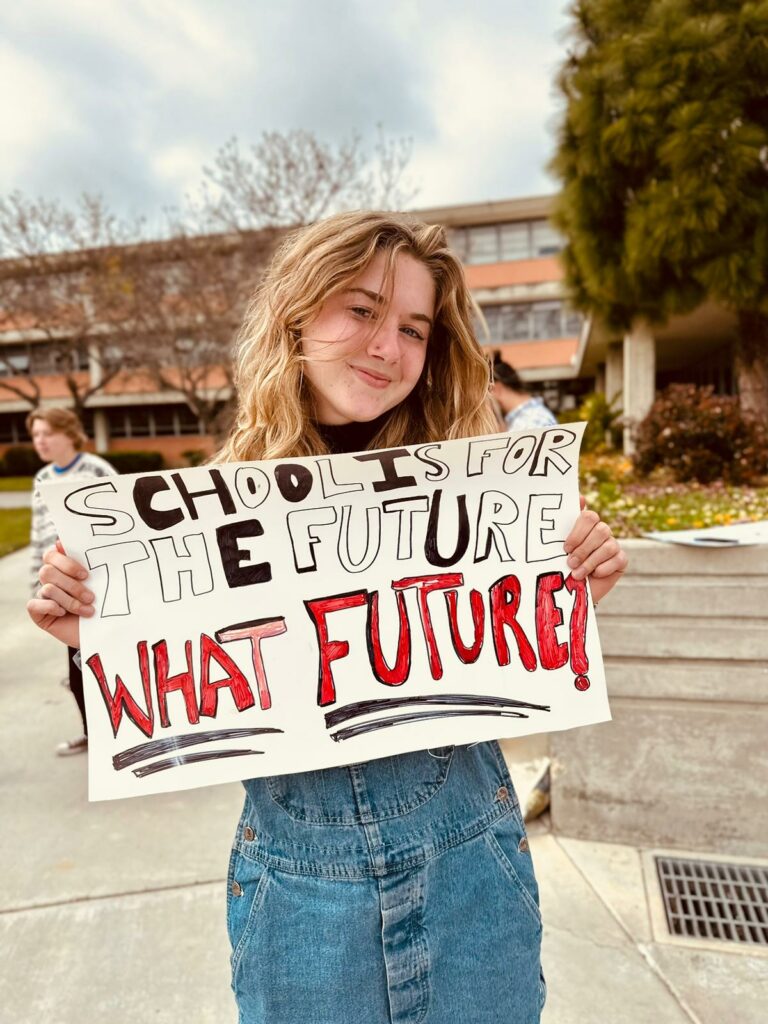 Many questions remain. Doesn't the SDUSD know that this initiative should have started a decade ago? Appliances can be depreciated in 10 years, and presumably many of them can be replaced now. Why not start the switch sooner? Why hasn't the City of San Diego weighed in on this? They are in an excellent position to apply for the federal funds as well and help coordinate these efforts most effectively.
It is up to the SDUSD to seize the moment, create a committee to immediately start applying for the government grants before they run out, and announce faster timelines for their goals, rather than the vague implementation dates in the Resolution.
My remaining comments are directed to the readers of this Newsletter. Emma and Theo's petition received fewer than their goal of 1000 signatures. This suggests that their efforts only reached 650 people, out of a school population of 121,000 students in preschool through grade 12—plus their parents, grandparents and friends, and enlightened members of the San Diego population of over 1.7 million people, including media outlets, local leaders, political representatives, and more.
We San Diegans have to stop letting our children drive action that benefits all of us, and can help maintain the lifestyle that we are all enjoying in this beautiful part of the planet. Or, we could at the very least support them when they start climate initiatives from the grass roots.
Still, progress is progress, and this is good news. Congratulations to Emma and Theo and all of the students that are mobilized to make things happen. Keep up the great work!