By Walter Miller, SanDiego350 Intern
Let's Go San Diego
Let's Go San Diego is a measure that SanDiego350 is supporting for the November 2024 ballot. This ballot initiative aims to increase funding for transit related projects, make our existing roadways more sustainable, and reliable, as well as improving the quality, accessibility and affordability of existing transit.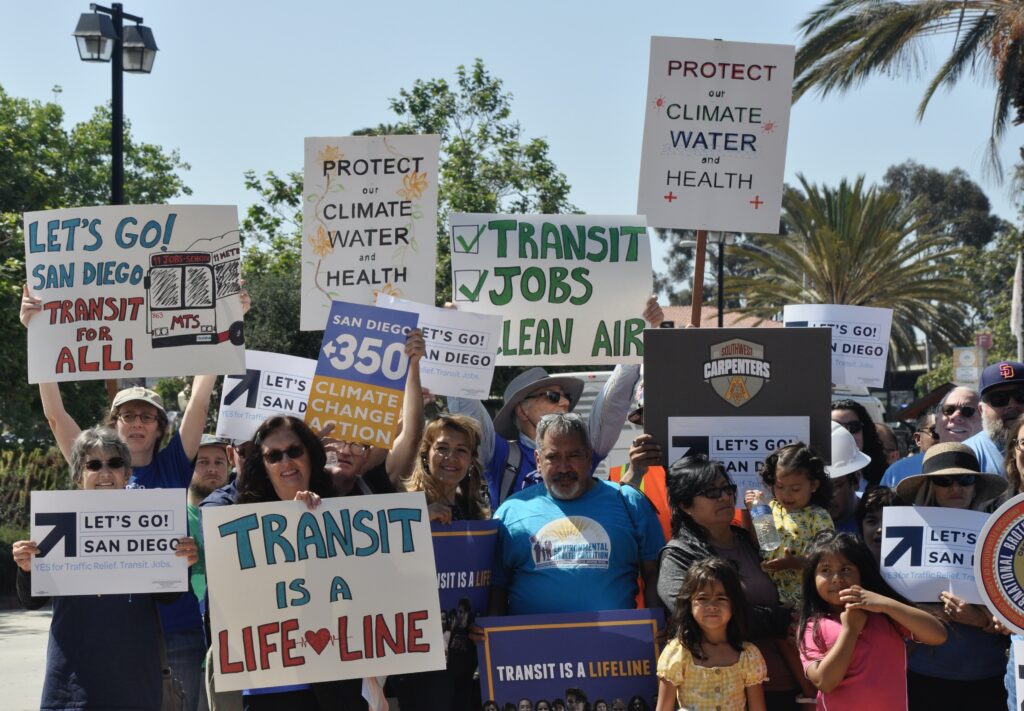 Why is SanDiego350 supporting the measure?
This measure integral to future transportation and development in San Diego County, to meeting the needs of its residents, and to reducing greenhouse gas emissions and adapting to a rapidly changing climate. This ballot measure aims to bring San Diego's transportation network to where it needs to be so we can pull our own weight as a part of the state, country, and world's commitment to climate action while also reducing commute times and improving social mobility.
Get started with petitioning!: Help ensure this important measure appears on the Nov 2024 ballot
SanDiego350 has joined the effort to collect voter signatures so that the measure can appear on the November 2024 ballot. You can play an active part in a sustainable future for San Diego by petitioning and volunteering for the Let's Go San Diego Campaign.
First of all, fill out our volunteer form so we can connect with you and get you all the info and materials you need to get started.
Then, learn more about the campaign and how to get involved on our website and check out the upcoming petitioning events on the page.
Why Petitioning is Important
Petitioning is one of the most important ways you can help play a part in a better future for San Diego County, and a way for you to organize your community behind the movement for cleaner air, less traffic, and a more livable region as a whole.
While lots of signatures have already been collected as a part of the Let's Go San Diego campaign, in order to ensure it ends up on the ballot we need many more – and we can't settle for just enough, because not every signature collected will be considered valid by the county.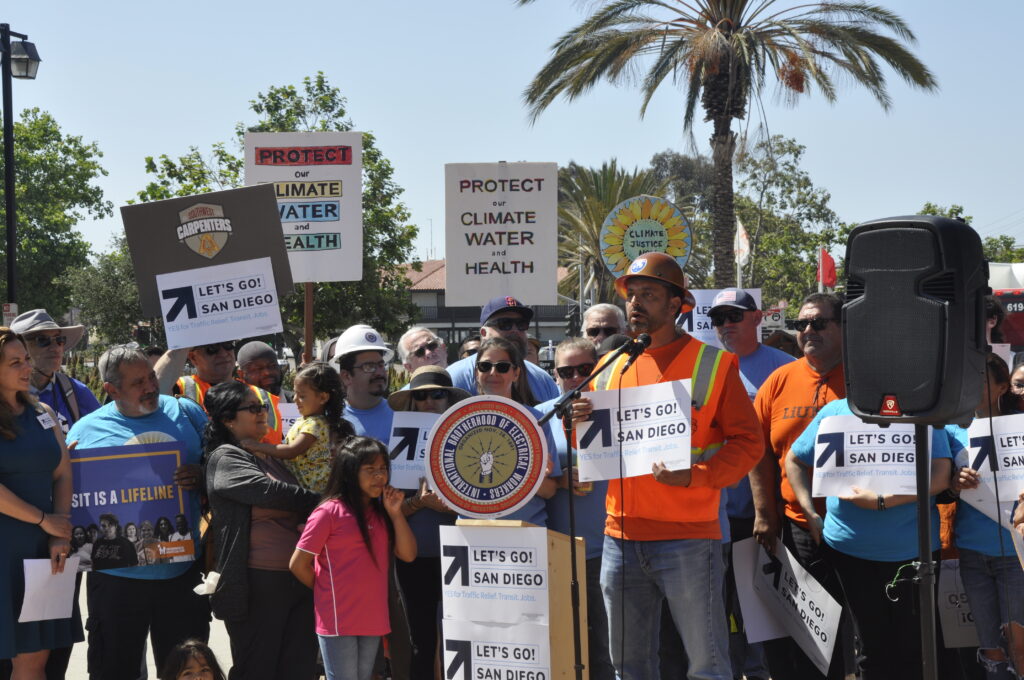 Petitioning is also an important tool for raising awareness for voters, so when the time comes for them to vote on the ballot, they'll remember meeting you and learning about why it's an important measure. When you petition as a part of a group, you're cultivating connections that are the backbone of grassroots change, that can serve you, and your community in future pushes for a just and sustainable future in San Diego County.
Where to petition?
Petitioning can take place anywhere that there are San Diego County registered voters. A good place to start first is with people in your immediate circle; friends, family, and people in your community. Moving outside of your inner circle, petitioning is also common at neighborhood or citywide events like farmers markets and street fairs. You can even petition in front of stores, hospitals, and other local establishments where people are willing to listen to you (Note: the campaign is asking petitioners to avoid Trader Joe's and Costco's).
Transit stops are also good places because you're talking to people who care about transit and that would benefit most from Let's Go San Diego. The most important part of petitioning is simply talking to people, and going to places with a lot of San Diego county residents is a good step towards getting signatures.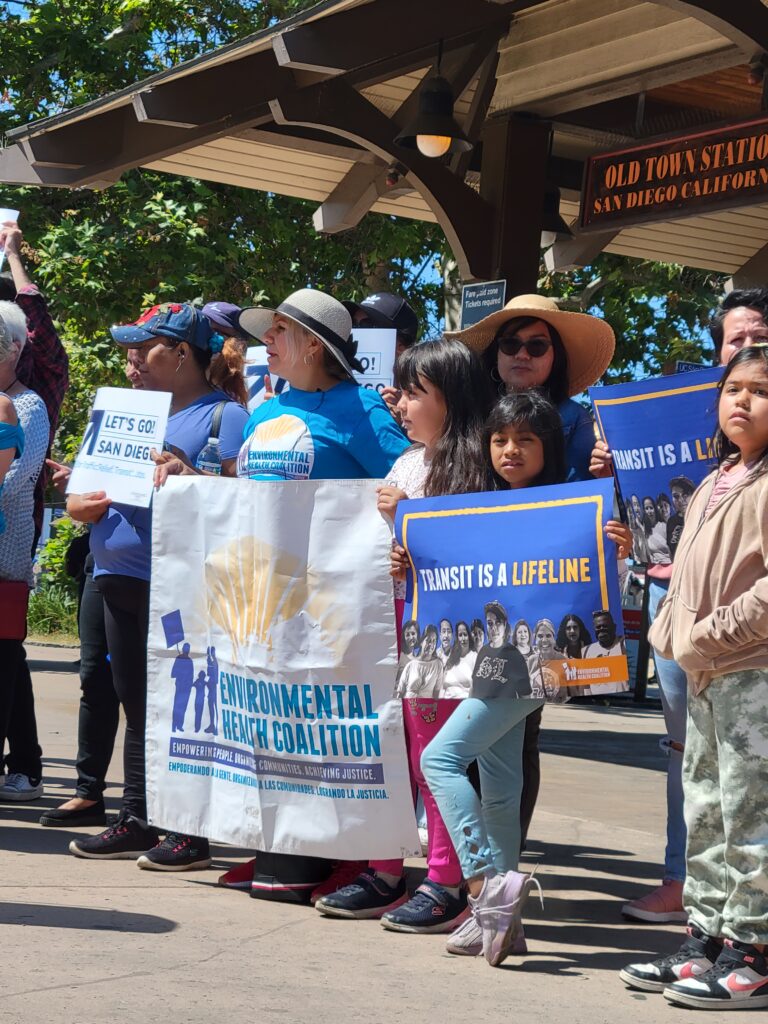 Who else supports the measure?
Unions, infrastructure companies, and environmental organizations are supporting the measure, including San Diego's Electrical Workers, Laborers and Carpenters unions, the Environmental Health Coalition, Mid City CAN, Casa Familiar, Climate Action Campaign, Center on Policy Initiatives, and many more have joined the Let's Go San Diego Campaign. Read the full list on the campaign website.