By Emma Weibel, youth climate activist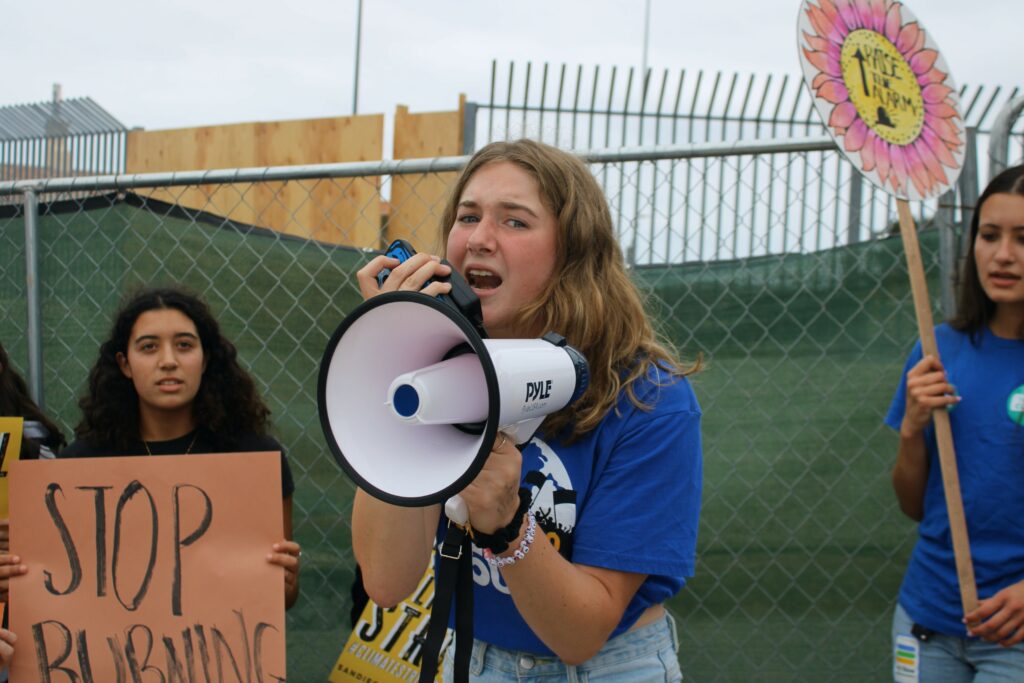 My name is Emma Weibel and I am a junior at La Jolla High School, and I am the president of our environmental action club along with an intern at Youth4Climate. Most of my activism has been around mobilizing youth and students to fight for an end to fossil fuels in our community and across the country. I have worked on building electrification in our district, protests asking Newsom to end the era of fossil fuels, creating protection for students striking, and more! My passion is social justice and I have found my life's purpose in fighting for it!
Most recently, I was one of the student organizers for the La Jolla High School student strike last month, along with other members of our club (special shout-out to Elena Grilli and Maleah Valerio). Looking back on our strike, I am beyond proud of our school and so ecstatic that we were able to bring this opportunity to stand up for what we believe in to our community. All around San Diego, and the world, youth and adults alike participated in strikes for our future, and it was so empowering to watch.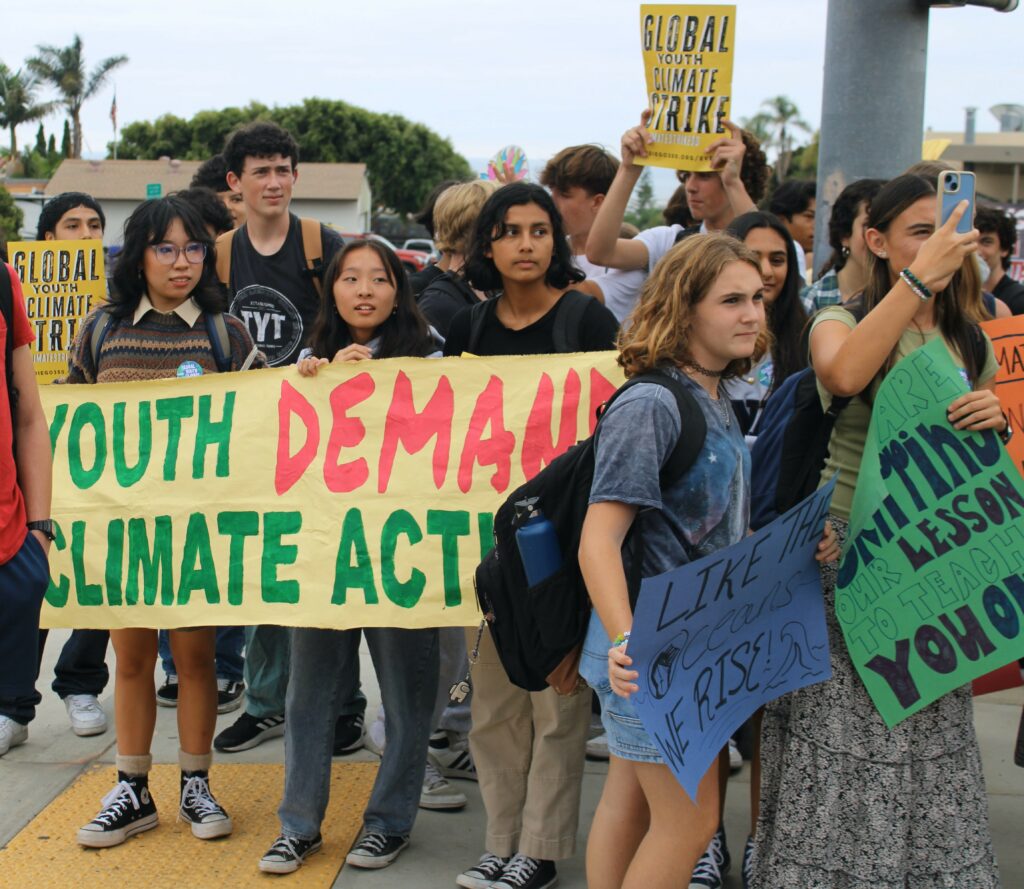 Strikes are a way to use our most powerful bargaining chip (our participation in society) and make our voices heard. And as students, we used our voice to send a powerful message on September 15th: we will not back down when it comes to the fight for our future and our home, either politicians join us in making our society just for all or we shut it down until they listen. Youth are one of the most important players in the climate movements, because not only are we inheriting the earth, but our new ideas that come as a result of growing up in a changing world, are invaluable to climate discourse. We are the future, but we are also the present, so listen to youth and involve them in your movements, because together we can move mountains. As Greta Thunberg, my personal youth climate activist idol, said in 2019 at the UN Youth Climate Summit: "we showed that we are united and that we, young people, are unstoppable."
Watch the news coverage from 7 news stations. See photos HERE. Sign this petition to support!