By Sanjiv Nanda, Craig Jones, Bee Mittermiller from SanDiego350's Transportation Team
This article was published published in the San Diego Union-Tribune on Oct. 31, 2023, see the article here.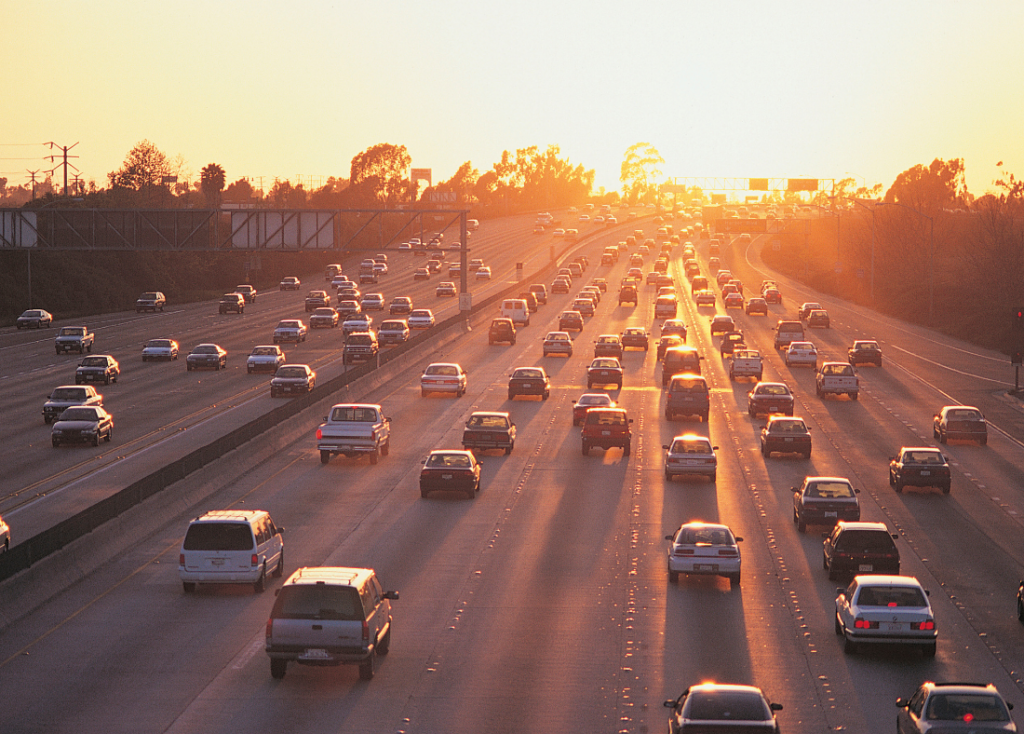 When you drive in a gas-powered vehicle, you are paying gas taxes on every gallon of fuel you consume while the electric vehicle in your next lane gets a free ride.
Nanda is a microtransit expert with SanDiego350 Transportation Team Climate Action and previous executive strategic adviser with SANDAG, and lives in Mira Mesa. Jones is a retired city planner and social services administrator living in Scripps Ranch. Mittermiller is a former transportation team lead with SanDiego350 Climate Action who lives in La Jolla.
We represent SanDiego350, a local climate action nonprofit building a movement to prevent the worst impacts of climate change and climate injustice. We would like to address the prevalent misunderstanding and disinformation about the mileage fee or the vehicle miles traveled fee, the different names given to a road usage charge.
First, the road usage charge is intended to replace the gas tax, and our analysis shows that people who drive older model, less fuel-efficient, vehicles would actually pay less compared to the taxes on gas. On the other hand, people driving late-model Teslas and other new electric vehicles (EVs) who pay no gas tax, and people who drive fuel-efficient hybrids such as Priuses, will start paying their fair share for the maintenance of roads and highways.
There is misinformation about the inequity of the road use charges towards people who drive more. In fact, research based on road use charge pilots shows that on average rural drivers and those with lower fuel efficiency vehicles would pay less in road use charges compared to the gas taxes they pay today. When you drive to work today in your gas-powered vehicle, you are paying gas taxes on every gallon of fuel you consume while the electric vehicle in your next lane is getting a free ride.
Over the last decade over a dozen Federal Highway Administration- funded pilots have been conducted across the United States by individual state departments of transportation and multi-state consortiums (namely, the Eastern Transportation Coalition and the Road Usage Charge West Consortium) to compare and evaluate methods to implement a road use charge in anticipation of the decline in gas taxes as we transition to more fuel-efficient hybrids and electric vehicles. While the 2021 Infrastructure Investment and Jobs Act included additional funding of $118 billion for the Highway Trust Fund, according to the Congressional Budget Office, this one-time infusion only delays the insolvency of the Highway Trust Fund until 2027. The Infrastructure Investment and Jobs Act provides $125 million over five years to fund two nationwide road usage charge pilots. There is bipartisan consensus on road usage charges to make the Highway Trust Fund solvent and the pilots are designed to figure out implementation mechanisms.
Research funded and conducted by the Federal Highway Administration, the California Department of Transportation and SANDAG has shown that road usage charges are an equitable way to replace diminishing gas tax revenues that pay for highway and roadway maintenance. The recent SANDAG board decision to eliminate the road usage charge from consideration is highly regressive, placing a disproportionate burden on drivers who can least afford it, and the attempt to prevent future boards from reversing this resolution is likely unconstitutional and unenforceable.
A road usage charge can be implemented without expensive new infrastructure and without compromising privacy. Starting July 1, 2025, all electric vehicle drivers in Hawaii will start paying a road usage charge by reporting their annual odometer reading at the time of annual registration and inspection. The electric vehicle road usage charge will replace the current state electric vehicle registration surcharge. The entire passenger vehicle fleet in Hawaii will be transitioned over to the road usage charge by 2033. During the transition period, before the gas tax is repealed, drivers can optionally choose to pay an annual road usage charge based on their odometer reading and get a refund on the excise taxes that they have paid at the pump.
Since 2021, disinformation about road usage charges has taken root in our region. Your regional experts panel, The San Diego Union-Tribune's readers and the public — as well as SANDAG board members and local elected officials — will be well served by getting better educated about the facts. A good place to start is with a look at the state of Hawaii's Road Usage Charge.
Link to this article from the Union Tribune.
Sanjiv Nanda was SanDiego350's Member of the Month last month, read more about Sanjiv here.