Citizen's Guides to Climate Change: How to Sort it Out Without Getting a PhD
"Warming of the climate system is unequivocal… Most of the observed increase in global average temperatures since the mid-20th century is very [90%] likely due to the observed increase in anthropogenic [human-caused] greenhouse gas concentrations."
 Intergovernmental Panel on Climate Change, February, 2007
"If you want to know what's causing global warming, listen to AM talk radio while watching 'An Inconvenient Truth' and simultaneously running a Google search. We'll stand back and watch as your head explodes."
Lenny Rudow, Boating Magazine, March, 2007
Scientists have a clear message for us: The climate is changing right now. We're causing it. To keep the consequences from getting too bad, we need to burn less fossil fuel.
Yet, many of us aren't hearing that message. Like Lenny Rudow from Boating Magazine, we just hear a loud argument between Al Gore and right-wing talk radio. We feel like we can never figure out who to believe. It's easy to get that impression, because the voices of real climate scientists are barely audible in the media where most of us get our news.
You don't have to feel like your head is going to explode. You can figure out what's going on with climate change. You don't need a PhD in climatology. You just need to know where to look, and sometimes a few common-sense tools for thinking about what you find.
I know, because I've been there. I'm a scientist, but not a climate scientist. I've been exploring ways to understand what science says about climate change for more than twenty years. In this and future postings headed "Citizen's Guides to Climate Change," I'd like to offer some sources, and ways of seeing, that have worked for me and may work for you.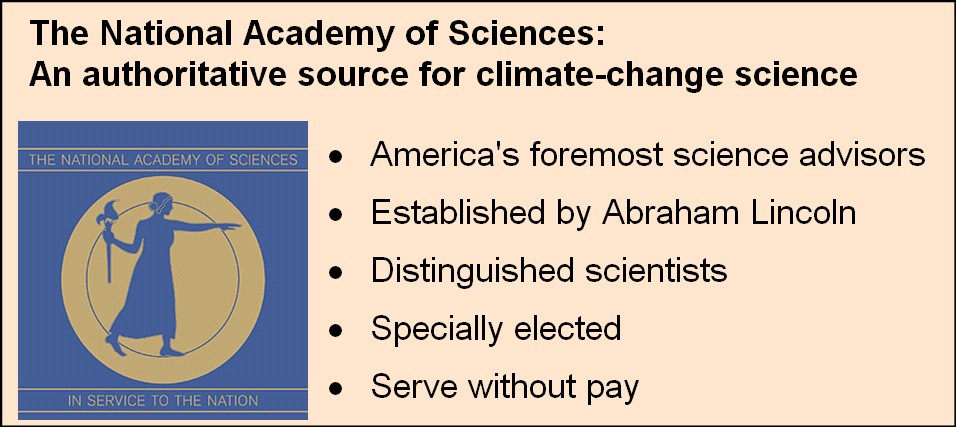 A good first step is simply to find out what the scientists are actually saying. One of the most authoritative sources is the National Academy of Sciences, America's foremost scientific advisory body. The Academy was founded by President Abraham Lincoln in 1863. Its members are elected based on their distinguished records of scientific research. They serve without pay. Their mission is to review what is known on scientific issues of importance to the country, and advise the rest of us on what that science says about the choices available to us. The Academy's most recent review of climate change (also available in summary form) affirms the long-standing scientific consensus that climate change is human-caused, happening now and a real problem. Scientific societies all over the world have issued similar statements affirming that scientific consensus on climate change.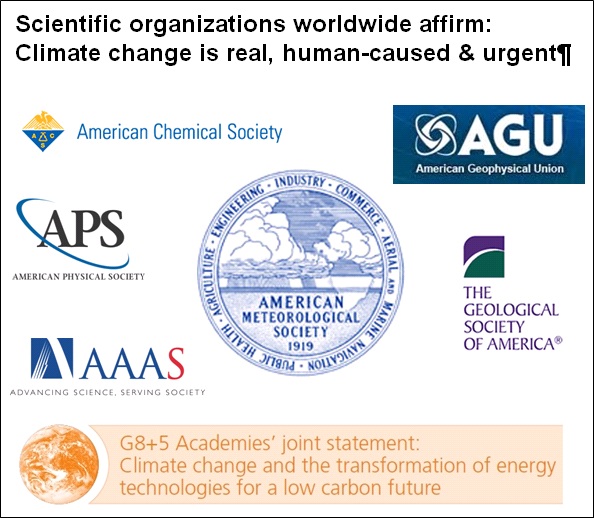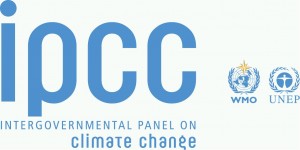 You should also know that there is a kind of master consensus document on climate-change science. Every several years, the Intergovernmental Panel on Climate Change brings together hundreds of scientists with expertise in every field that relates to climate. The scientists sift through thousands of peer-reviewed research papers. They assess what all that research is telling us. They send their work out for peer review by hundreds more scientists. Their Assessment Reports are pretty dense, but are our most comprehensive source for what we know about climate change, how well we know it, and what we need to know better.

Finally, if you're a little technically inclined, you might check out realclimate.org, a blog maintained by working climate scientists for journalists and the public. Even if you don't get all the details, you can get a sense for the thoughtfulness and depth with which real climate scientists think about the evidence. It's a far cry from the shallowness – the thin-ness – of the bogus arguments we hear from climate denialists.
The take-home message is simple: Climate change is not about believing Al Gore versus talk radio. It's a matter of solid science. If you know where to look, it is easy to find out what the real scientists are saying. They are sending us a clear message: We have a problem. It's up to us to fix it.
This material by William F. Avrin is used here by permission of the author, and is licensed under a Creative Commons Attribution-NonCommercial-ShareAlike 3.0 Unported License.