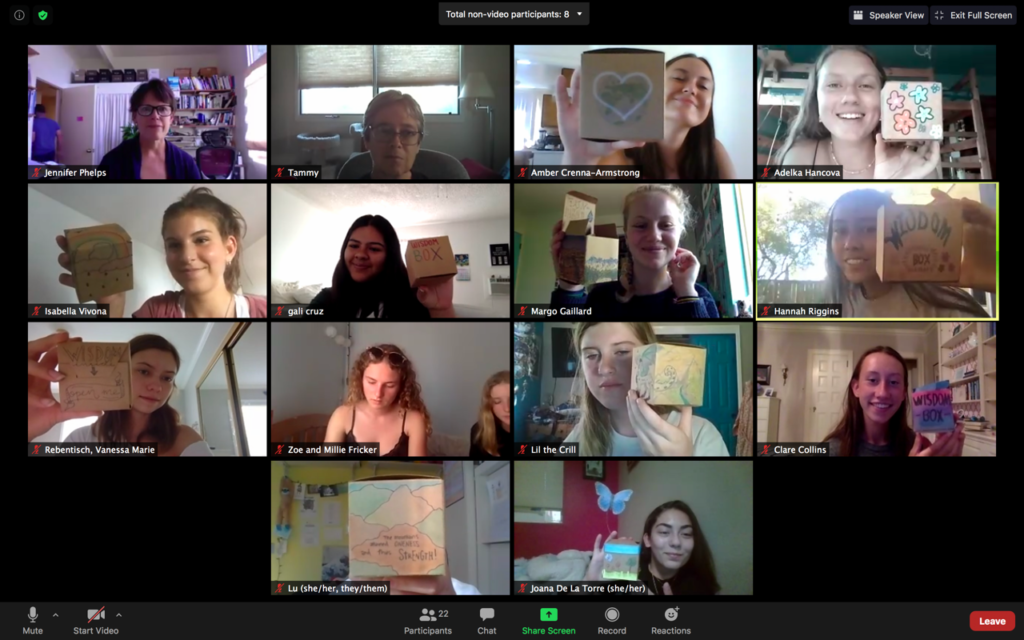 By: Hannah Riggins, SD350 Youth Volunteer
SanDiego350 recently launched the Youth4Climate (Y4C) Summer Camp to introduce climate activism techniques while allowing campers to discover their people, power, and passion. Designed for high school and college-level students, Y4C was first conceived in May, during the initial COVID lockdown, and is currently halfway through its second session of the 2020 Summer. The planning team consists of a diverse group of adult and youth volunteers, with each separate committee spearheaded by at least one youth activist responsible for administering weekly meetings and delegating tasks to other committee members.
Y4C Structure:
The curriculum development team, led by Kate Vedder, develops the goals and weekly content, as well as the assigned projects, discussion questions, challenges, and journal prompts. Managed by Izzy Lee, the production team produces educational webinars and complementary promotional videos. Meanwhile, Adelka Hancova's promotional team generates social media content and supplementary materials. Meisha Meyers and Alexa Castruita, youth volunteers, and Jennifer Phelps, an adult volunteer, organize the Sunday meetings as the leaders of the overall coordination and volunteer coordination team.
Y4C Camper Experience:
By the official start date for Session 1 (June 29, 2020), 39 individuals had registered. Each camper began the 4-week session with a welcome packet. The packets were designed with each detail thoughtfully considered, down to the 100% recyclable packaging. In each packet, campers discovered SD350's custom DIY Handbook – "Fight like a climate activist", as well as "sneak-peeks" of the week ahead, from positive energy tea to herbaceous plant clippings. Certain items in the welcome packet symbolized an aspect of how we as humans are connected to the Earth. Guided emotional resilience exercises, inspired by Joana Macy's teachings, empowered campers to use their connections to each other and to the Earth to channel passion toward climate activism. The exercise included deep breathing and a focus on self-compassion.
Y4C Impact:
Youth are often susceptible to burnout, facing many stress-inducing pressures of contemporary life alongside the ordinary difficulties of coming of age. The primary goal of Y4C is to help youth climate activists find their place within the movement. For that reason, the content design team placed extra emphasis on emotional resilience. Another key goal of Y4C is to cultivate an environment in which campers can build a network of relationships. Y4C wants young climate activists to know that they are not alone—that their voice is heard—and intentionally connects them with peer activists.
Kate Vedder, a rising senior at Point Loma High School, stated that, "It is so amazing to be surrounded by passionate activists and to be in this community the camp has created. This camp is extremely empowering and has shown me how to be the best climate activist I can be!"
Alexa Castruita, a rising junior at Hilltop High School in Chula Vista, wrote that, "joining the planning group and actually being a part of the camp has opened up my eyes to so many perspectives on the world and has helped me develop more empathy for people. The camp is an amazing way to learn and advance in your education of important issues."
Session 2 kicked off in early August and includes roughly 50 campers from 6 states. We will do what we can to continue the momentum in these unprecedented times, knowing that we are all in this together.