Comment on San Diego's Climate Action Plan
When:
August 2, 2022 @ 2:00 pm – 5:00 pm

2022-08-02T14:00:00-07:00

2022-08-02T17:00:00-07:00

Where:
City Hall
202 C Street
12th Floor, San Diego, California
92101

Contact:
Peter Sloan, SanDiego350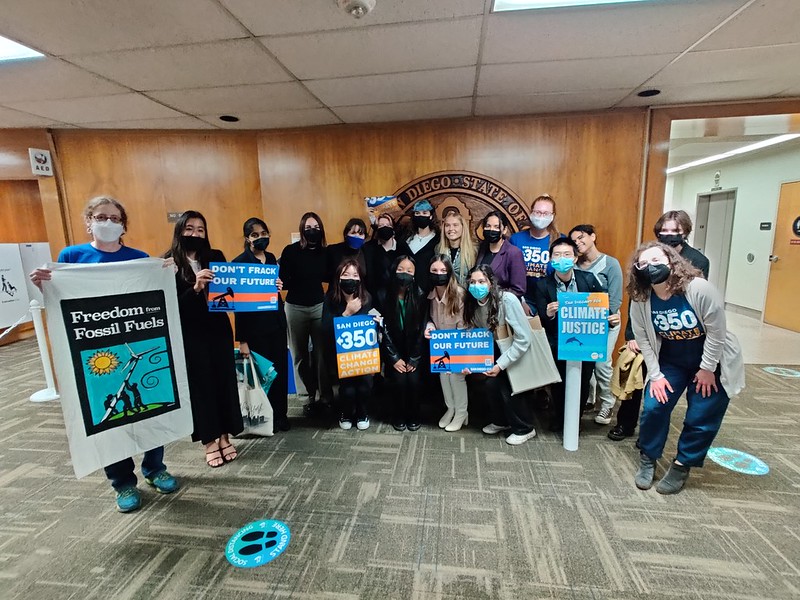 Comment on the City's updated Climate Action Plan! Members are urgently needed to speak up at the upcoming City Council meeting in support of a strong plan with clear implementation strategies and adequate funding.
Submit comment by phone, by email, or in person to the City of San Diego's City Council, which will meet Tuesday, August 2, at 2pm, to vote on the updated Climate Action Plan.
Use this toolkit to submit comments by phone, email, or in person.
Please register so we can track commenters. Those who have registered will be updated with as new information becomes available.
More information:
The City of San Diego is currently in the process of updating its Climate Action Plan (CAP). The CAP is a long range plan with a goal to reduce Greenhouse Gas Emissions through local policy.
In 2015, the City of San Diego passed a bold Climate Action Plan and became the largest municipality in the United States to commit to 100% renewable energy. Despite its commitments, San Diego has done very little to implement measures to meet its bold climate goals. As we face devastating climate consequences like fires, drought and heat waves, the City of San Diego needs to follow through with its commitment to climate action by recognizing the seriousness of the climate emergency and center Communities of Concern in its CAP Update.