Big Oil Resistance Tour!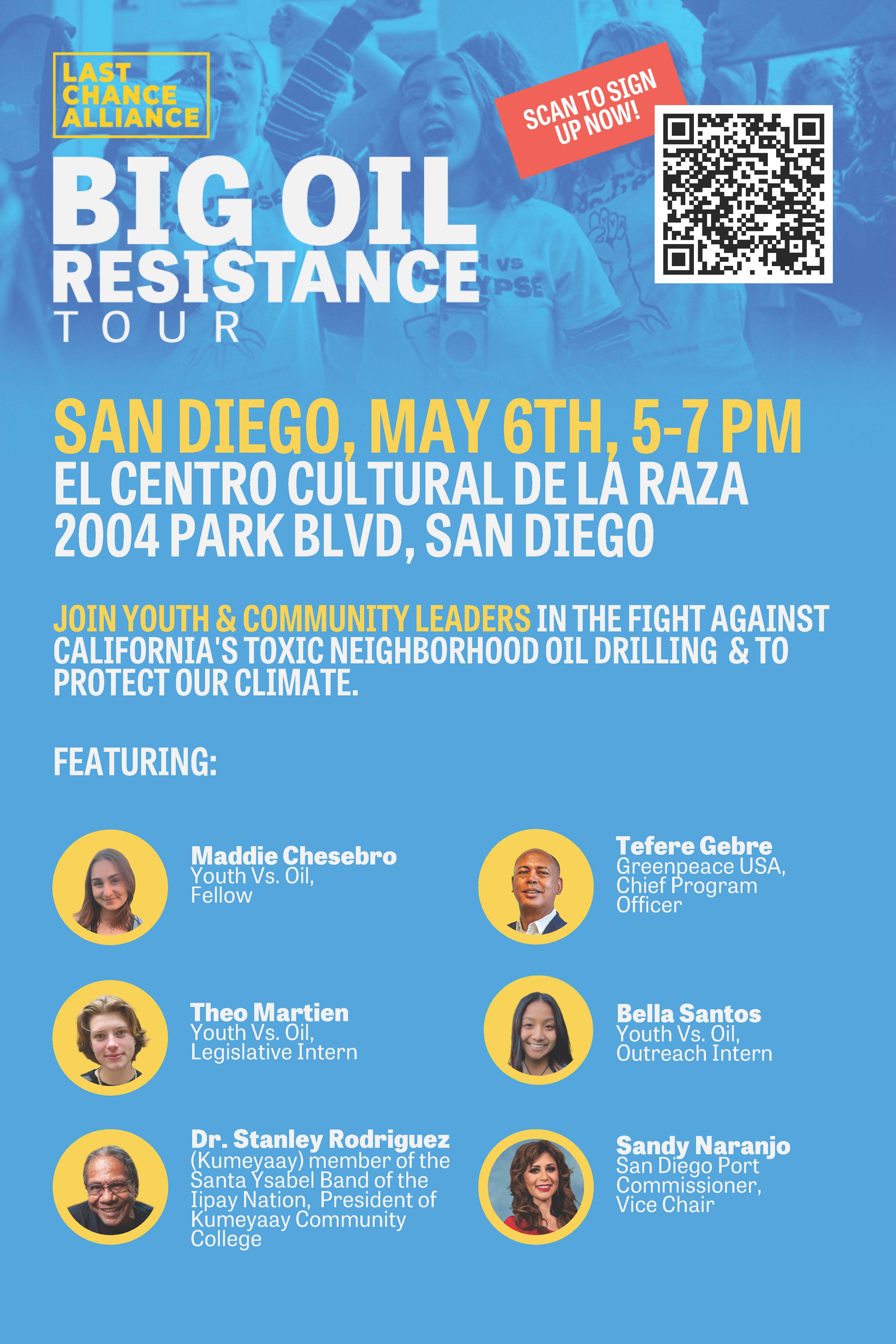 Big Oil bullies are ripping off Californians, polluting our air and water, poisoning our communities, and setting us on a path toward climate destruction.
It's time for the Big Oil Resistance to fight back. CLICK THE LINK BELOW FOR TICKETS BEFORE THEY'RE GONE!
Register HERE, San Diego (May 6)
Governor Newsom is talking tough on Big Oil and trying to stop them from fleecing us at the gas pump. But, we need him to truly move California beyond fossil fuels once and for all – by ending neighborhood drilling and halting all new fossil fuel permits.
To get the Governor to act, we need to build our movement's power. That's why the Last Chance Alliance – representing 900+ community, environmental, and public health organizations worldwide – is hitting the road for a 7-stop, statewide Big Oil Resistance Tour, including San Diego!
Join us for a dynamic show to learn what Governor Newsom must do next to protect our communities and our climate and to join the massive movement that we're building to demand action. Each event will feature Californians on the front lines of oil drilling, celebrities, movement leaders, music, and organizations fighting to move CA beyond fossil fuels. Check out the promo Video here!