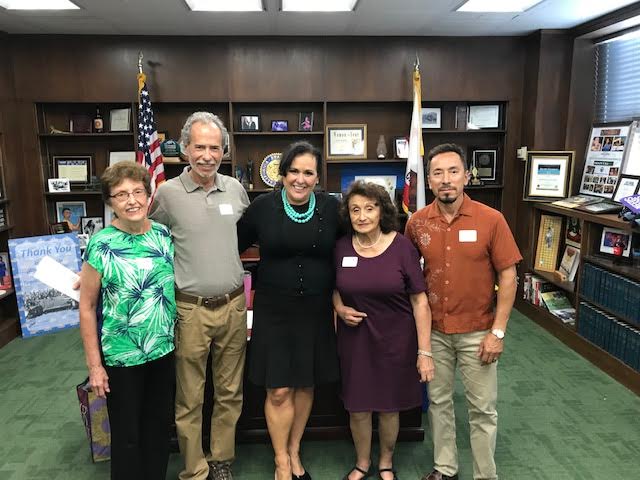 The South Bay Eco Justice Team advocates for a sustainable future through public policy advocacy, climate education and legislative actions to support clean air, clean water and regenerative agriculture.
Worked in partnership with the League of Women Voters to hold a Chula Vista Mayoral Candidate Forum for residents on April 27, 2022.

Participating in the development of a CalEnviroScreen for the City of Chula Vista and acting as stakeholders for the updates to the Chula Vista Climate Action Plan.
Promote building Electrification plans for new construction in the South Bay cities of Chula Vista, Imperial Beach and National City.

Our team is beginning work on a Chula Vista Community Mural and reaching out to students and community members for ideas, including environmental justice and unifying themes bringing people together.

Working on plans for recycling and composting with the Kumeyaay Community College,

Palomar High School, Chula Vista Middle School and Hilltop High School.
Attend Sustainability Commission meetings in Chula Vista and provide support for initiatives.
Represent SanDiego350 at the Chula Vista Climate Change Working group meetings, City Council meetings.
Analyze and track relevant local, regional and state policies.
Our members spoke in favor of Community Choice Energy (CCE) in Chula Vista, which helped get CCE in the city.
We supported rallies led by high school students at City Hall and we have advocated for "slow and healthy streets" to support the recovery of businesses impacted during COVID-19.
Our team always has fun together, which has included dressing up in costume or meeting at Brew Bar in Chula Vista.