Probably the friendliest commissioner on California's Public Utilities Commission which makes decisions on energy requirements and what kinds of energy we use in California,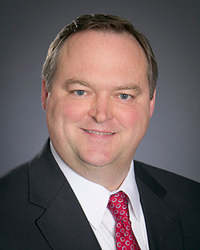 announced this week he is leaving the PUC because of his battle with cancer. He issued a parting statement that is powerful in calling on the rest of the CPUC to buck the utilities and push for renewable, distributed energy. It's short, worth reading.
Here's a 5 minute action you can take: send two emails (press & excerpts from the commissioner's statement are below the 2 requests):
1) To Commissioner Ferron, thanking him for his service and for his statement. Sample:
Dear Mark Ferron,
I am sorry you must leave the CPUC for health reasons and wish you a full recovery. I wanted to thank you for your forward-looking record as a commissioner and for your public parting statement calling on the CPUC to be vigilant in not letting the utilities obstruct California's goals for clean energy, a green economy, and addressing climate change. As an activist in San Diego County I will try to use your statement effectively. I hope the Governor appoints a worthy successor. Good luck and thank you again.
2) To the governor, calling on him to walk the walk on climate and appoint a worthy successor to Ferron. Sample:
Dear Governor Brown,
I was saddened to see Commissioner Mark Ferron resign from the CPUC this week due to his health. He was a great appointment by you, and his parting statement was spot on in highlighting the CPUC's responsibility to navigate California to meet its clean energy and climate change goals even as the utilities battle to maintain their fossil fuel monopolies and "strangle" rooftop solar. As the CPUC considers replacement energy for the shutdown San Onofre plant, the timing could not be more crucial to have a strong voice for a clean energy future on that commission. I urge you to honor Commissioner Ferron's service and commitment – and your own stated commitment to addressing climate change – by appointing a worthy successor to his position. Nothing would honor him more than appointing a commissioner to carry on his vision for advancing clean energy and climate solutions who would replace Mr. Peevey as the President of the CPUC. Thank you for your consideration.
Local press:
http://www.utsandiego.com/news/2014/jan/18/utilities-poisoned-chalice/
http://www.sandiegoreader.com/news/2014/jan/17/ticker-california-public-utilities-commissioner/
http://www.eastcountymagazine.org/node/14759
http://www.kcet.org/news/rewire/government/departing-public-utilities-commissioner-has-strong-words-for-utilities-legislators.html
Excerpt from Ferron's six parting observations:
1. First, there is no better place to be than California when it comes to energy and climate policy. We all know that there is no real Federal energy or climate policy, thanks in large part to the obstructionists in the Republican Tea Party and their allies in the fossil fuel industry. But in California, we have a clear commitment to green-house gas reductions and are taking bold and exciting steps in advancing renewables, energy storage and Electric Vehicles. (Parenthetically, I do believe that California has lost pace with the best in terms of Energy Efficiency and Demand Response.) We are at an inflection point where the convergence of new technologies, changing economics and, I hope, an added urgency to address our deteriorating climate, will combine to create exciting new business and policy opportunities.
2. We are fortunate to have utilities in California that are orders of magnitude more enlightened than their brethren in the coal-loving states, although I suspect that they would still dearly like to strangle rooftop solar if they could. Modern utilities are subject to a rapidly evolving business environment, and I wonder whether some top managers at our utilities have the ability or the will to understand and control the far-flung and complex organizations they oversee. And I am very worried about our utilities' commitment to their side of the regulatory compact. We at the Commission need to watch our utilities' management and their legal and compliance advisors very, very carefully: it is clear to me that the legalistic, confrontational approach to regulation is alive and well. Their strategy is often: "we will give the Commission only what they explicitly order us to give them". This is cat and mouse, not partnership, so we have to be one smart and aggressive cat.
4. Fortunately, or maybe unfortunately, with the passage of AB327, the thorny issue of Net Energy Metering and rate design has been given over to the CPUC. But recognize that this is a poisoned chalice: the Commission will come under intense pressure to use this authority to protect the interest of the utilities over those of consumers and potential self-generators, all in the name of addressing exaggerated concerns about grid stability, cost and fairness. You – my fellow Commissioners – all must be bold and forthright in defending and strengthening our state's commitment to clean and distributed energy generation.