Rally Rhyme
March for Real Climate Leadership, Oakland
2/7/15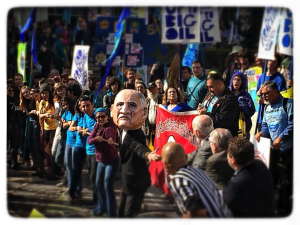 A quiet sleep did fly us there,
Us travelers with tangled hair
But not so tangled up in knots
As governors in chess board spots.
The push and pull of tug-of-war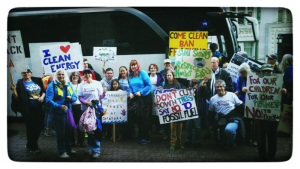 for sons and daughters, what's in store?
We've come from miles, miles away
Please hear our woes, as woes they stay: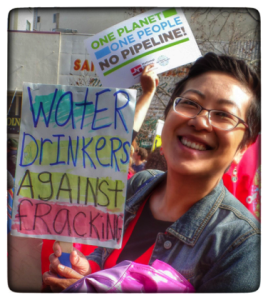 Please let our land be free from waste
From toxic streams and rumbling earthquakes
For thirstier we grow each year
Without your help, we'll drink our tears.
The wells are running dry, they say
And yet we wait another day.
Lawless acts and bleeding noses
Residents of Dish have told us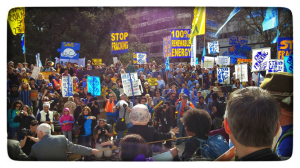 Scrolls unroll the chemicals
This practice is now medical.
Airborne benzene, CO2,
The price of power is up to you.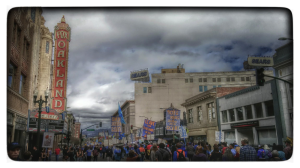 Dear Governor, please hear our voice
 With energy we have a choice.