This month, we interviewed Tina Tran for insights on her SD350 volunteer efforts. Tina is a college students and member of the Food Waste Tea and is in charge of social media efforts in the Food and Soil and Plastic Free Gen Z Youth4Climate teams.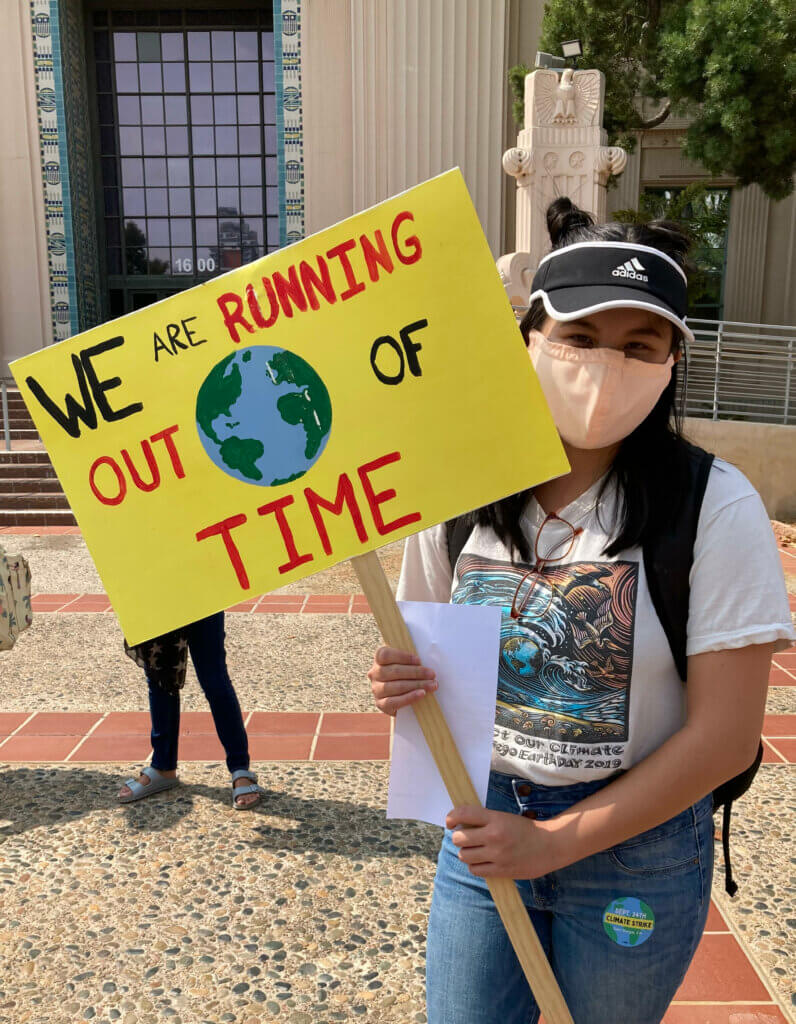 How did you first get involved with SD350, and when was that? I first got involved with SD350 in December 2020 and I found out about SD350 through the screening of Purple Mountains.
What drives your activism? My activism is driven by seeing everyone with the same passion to fight for climate justice and how change can happen through people power.
What do you recommend to people who want to have a larger impact through the environmental movement? What do you prioritize in your own activism? One thing I would recommend to people who want to have a large impact through the environmental movement is to find the issue you are passionate about and find similar people to fight that issue. Create those relationships. I prioritize a balance between activism and self-care because sometimes burnout can happen really easily if I do not take care of myself.
Is there anything else you would like people to know about you? Any fun facts? I really love fruit trees.