By Deanna Alderson, Climate Writer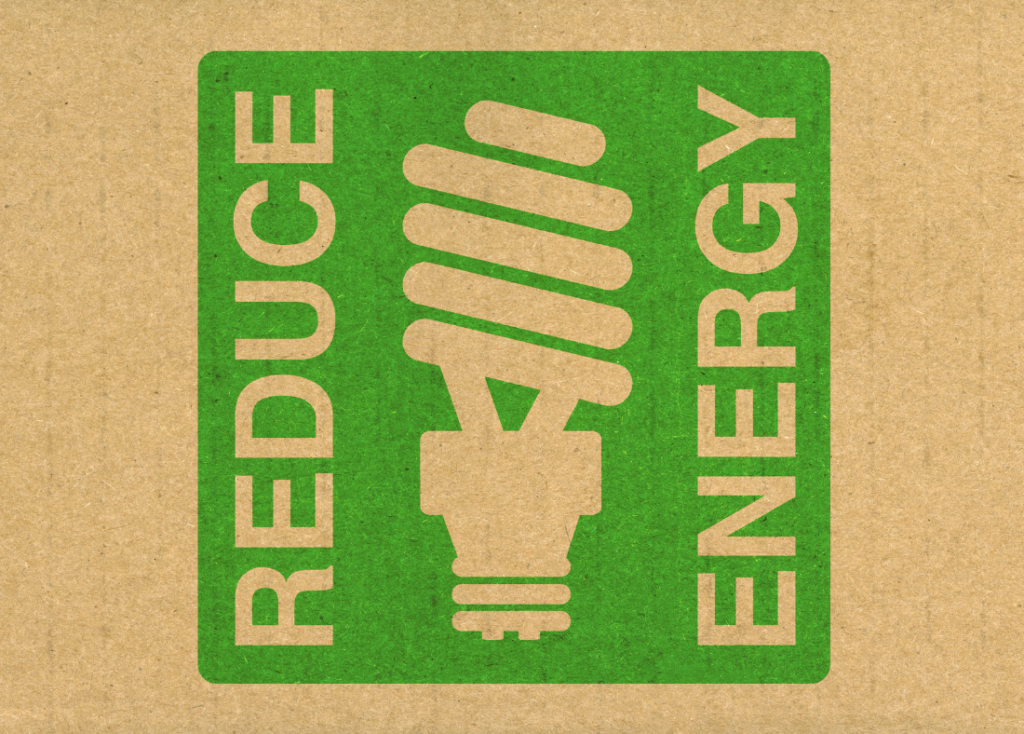 Energy costs soared this winter, and San Diego residents were in for an unwelcome surprise when they opened their gas bills. San Diego Gas and Electric (SDG&E) was already charging the highest electricity rates in the nation, and the rate for natural gas doubled from December to January. About 25% of customers are now behind on their bills, and it's even led some residents to organize a payment strike.
SanDiego350 has joined an effort calling on the city council to investigate the rapid rate increases, and Governor Newsom has asked for a federal investigation. We're also supporting a bill to prevent future price gouging, but in the meantime, here are a few easy ways to reduce your energy usage.
1. Set your thermostat wisely
We're lucky to have the nicest weather in the country, but most of us still rely on heating and air conditioning to stay comfortable. Don't set your thermostat to a constant temperature—you'll be wasting energy when you're away from home or sleeping. Only turn on the heat when you need it, and keep your thermostat below 68F in the winter. Try to set it a few degrees lower at night. Dress warmly and add an extra blanket to the bed instead of turning up the heat.
In the summer, dress in cool, loose clothing and switch on fans before you decide to turn on the air conditioning. Set your thermostat to 78F or higher, and close your window shades to let less sunlight in.
2. Upgrade your light bulbs and use single-bulb lamps
If you haven't switched out every light bulb in your home to high-efficiency LEDs, now is a great time to do so. Remember to change out bulbs in recessed lighting and ceiling fans too, and only use those lighting sources when you need them. Large rooms with recessed lighting can have 6-8 light bulbs, and you probably don't need that much lighting for most activities. Consider using lamps with only a single light bulb instead.
3. Think about how, and when, you do laundry
Cold water washes use less energy—about 75-90% of the energy used goes toward heating the water. Cold water is also gentler on clothing and causes less fading and shrinking, so your clothes will last longer if they're rarely washed on hot. You can also set your washing machine for a longer cycle instead of opting for a higher temperature wash.
Even if your household generates a lot of laundry, try to consolidate your washing into fewer loads. Most newer machines can handle big loads, and you'll save even more if you hang clothes out to dry instead of using the dryer. Depending on your current plan with the utility company, you may pay more if you use appliances between the peak hours of 4pm-9pm, so try to avoid these times.
4. Leave your gas oven off
If you have a gas oven, you'll save on energy by heating food with a toaster oven, air fryer, or microwave. Only use your gas oven if you're cooking a large meal and need the space. Also, try not to peak into the oven when you're baking or roasting, as this reduces the oven temperature and uses more energy to maintain the temperature.
5. Switch off electronics when you aren't using or charging them
We're all guilty of leaving phones and tablets plugged in overnight, but it's best to unplug them as soon as they're done charging. Don't leave TVs and computers on when you aren't using them, and only turn on printers and other peripheral devices when you need them. Connecting your electronics to a power strip with an on/off switch can make it easier to turn off the power to multiple devices.
6. Use solar-powered outdoor lighting
If you have a sunny spot where a small solar panel can charge, then it's wise to switch to solar-powered outdoor lighting. There are plenty of solar options for path lights, security lights and decorative lighting, so you'll still have plenty of illumination if you want to spend time outside after dark. While solar products might cost a bit more upfront than their plug-in counterparts, they won't contribute to your monthly energy bill.
Of course, the movement to create a lower energy-use county doesn't stop with your choices at hom! Are you frustrated by SDG&E's rising energy prices and want to do more? Learn more about joining our Renewal Energy Committee here!