By Catherine Walker from Climate Action Campaign and Lexi Rueff from SanDiego350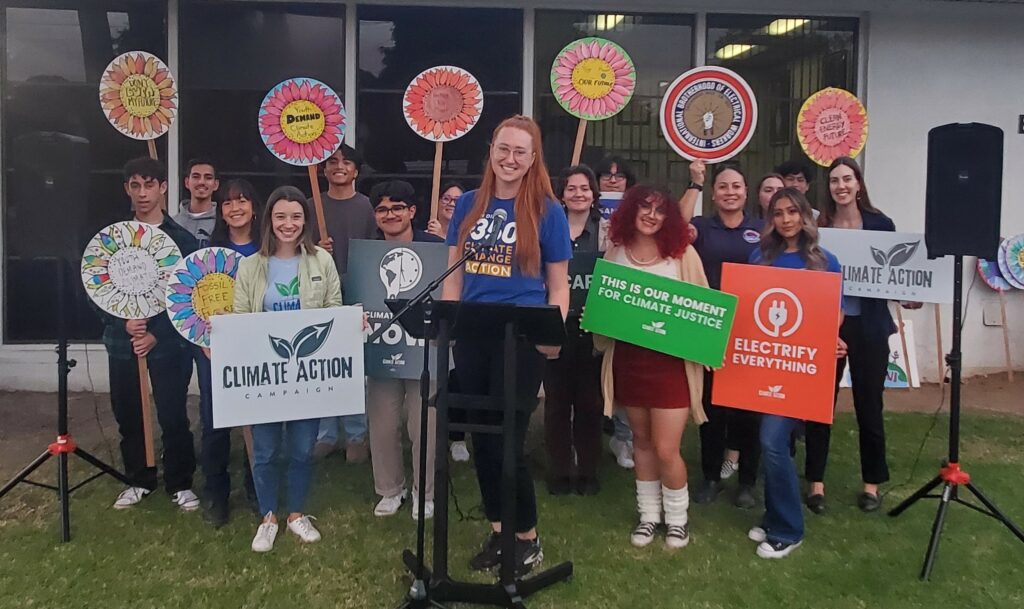 Sweetwater Union High School District Commits to Going All-Electric: Prioritizes Student-Led Initiative Over Gas Industry Profits
SUHSD follows the lead of SDUSD and commits to transitioning to all-electric buildings and bus fleets
On Monday, November 13th, 2023 students, activists, teachers, faculty, parents, climate leaders, and our community joined forces yesterday to rally for a student-led electrification resolution for the Sweetwater Union High School District (SUHSD). The resolution passed unanimously,* marking another historic win for local school districts.
In April, the San Diego Unified School District garnered recognition as the first district in San Diego to embrace an all-electric resolution. Building on this momentum, Sweetwater's new resolution aims to shape a better future. Read our article about the SDUSD win here.
SUHSD's resolution commits to phasing out fossil fuels from all district infrastructure, including all buildings and bus fleets, by 2035. The resolution will phase out all fossil fuels from the District by pursuing several actions, including for new buildings to be constructed all-electric and the development of a required Green Jobs curriculum.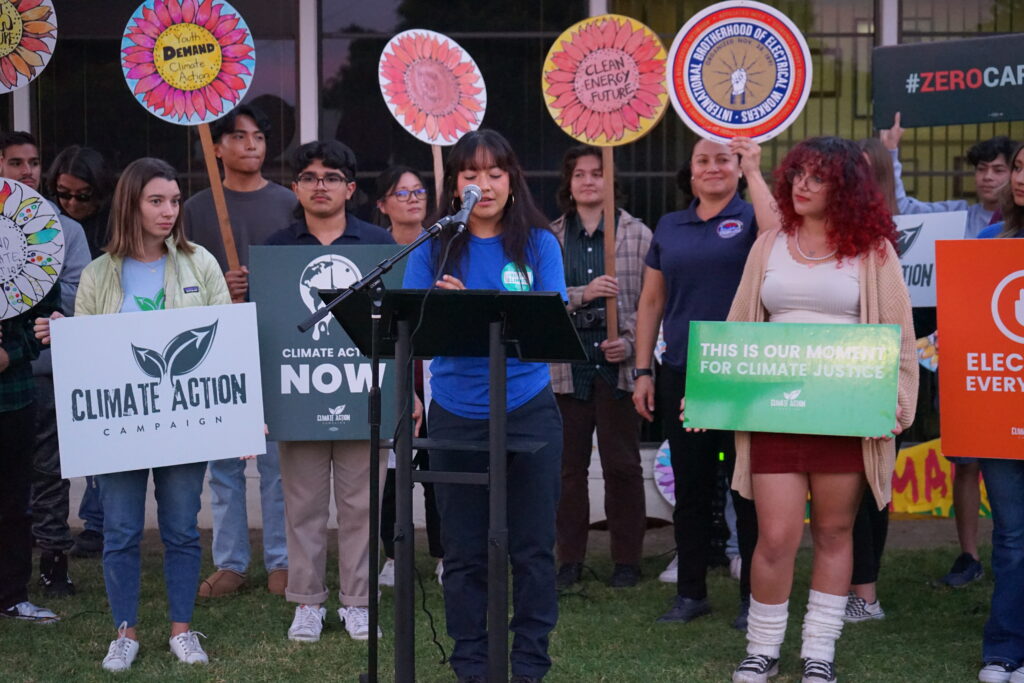 The student leadership that created this resolution signifies a collective acknowledgment of the adverse effects of fossil fuels and the historic prioritization of gas industry profits over student and faculty well-being. In buildings that run on fossil fuels, indoor air pollution can be up to five times more polluted than outdoor air. With students, teachers, and staff spending the majority of their days inside school buildings, fossil fuels expose them to a range of health risks, including respiratory illnesses and cancer. By taking charge and fighting for a switch to electrification, these students are successfully creating a future of schools that prioritize the health and well-being of students and faculty.
"I am proud that my school district took this step to protect my future by helping to eliminate indoor and outdoor air pollution by switching to renewable energy! Air pollution in the community is a huge problem, and this resolution's focus on electrifying buses and buildings will help our community breathe easier." – Abby Costello (she/her), Junior Hilltop High School, SanDiego350 Intern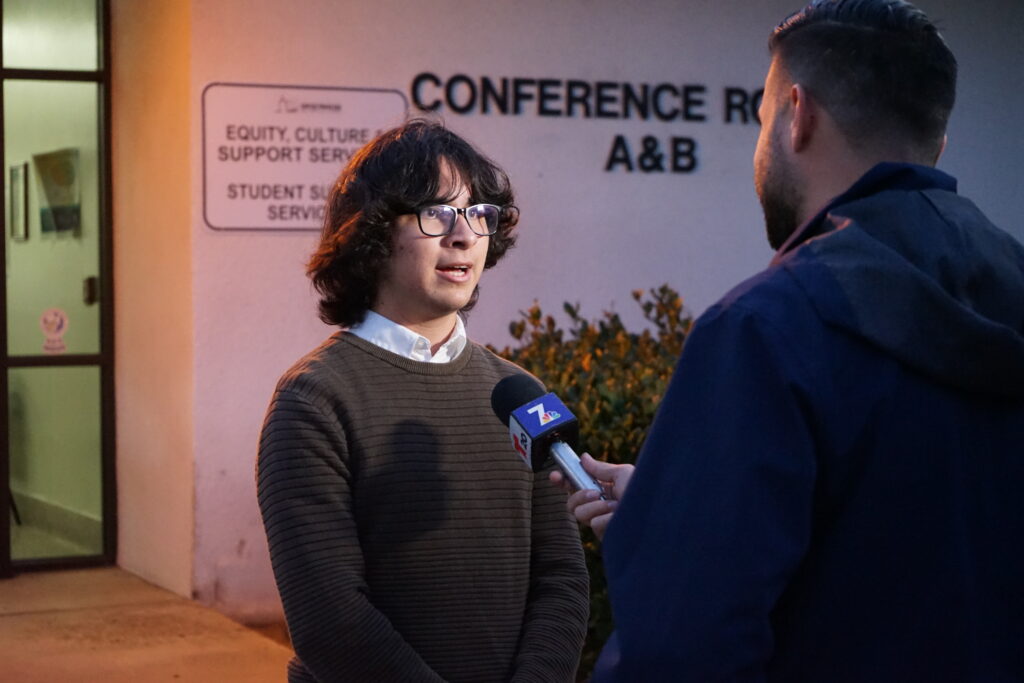 The resolution comes at a critical time. With historic funding opportunities from the state and federal government, the message is clear: we must embrace an all-electric future or be left behind. With this resolution, SUHSD is seizing this moment and positioning itself to secure funding that can be reinvested into our schools and communities.
"Students are the future and we owe it to them to create not only cleaner, healthier schools but communities that are resilient and sustainable. As we work to create a zero carbon future that collectively improves quality of life, we see students and schools at the center. With electrification, we're building a healthier, sustainable future and creating a ripple effect that extends beyond school walls." – Serena Pelka, Climate Action Campaign Policy Advocate
* four voted yes; one was absent