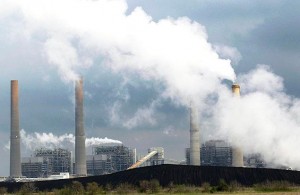 San Diego is at the forefront of America's advanced energy and transportation revolution accelerating our clean energy future.  That's why it is disappointing that once again San Diego Gas and Electric (SDG&E) is taking us backwards by proposing a 300 Megawatt natural gas-fired peaker power plant at Pio Pico in Otay Mesa.  Pio Pico is expensive for ratepayers. It hurts our air quality. It commits us to 25 years of carbon emissions that worsen climate change. It delays the inevitable switch to smart, clean, job-creating renewable energy. It isn't even needed. We urge you to stand with San Diego 350 and other community organizations in speaking against Pio Pico at the Environmental Protection Agency's permit hearing on December 17.
Expensive for Ratepayers
Pio Pico is projected to cost ratepayers $1.6 billion just to build. Actually generating electricity will cost even more. Generation cost is tied to the price of natural gas.  That price is at an all-time low in the US because of the recent boom in natural gas extraction, but it will likely rise as natural gas is sold on the world market where prices are 3-7 times higher. Costs will be increased further by the premium on carbon emissions, under California's climate-change mitigation law, AB32. Pio Pico would lock ratepayers into volatile electricity prices for 25 years.
Worsens Already-Poor Air Quality
The American Lung Association's 2013 State of the Air report scored San Diego County with an F for ozone and particulate matter – both of which would be worsened by Pio Pico.  These pollutants put San Diegans at increased risk for premature death, asthma, lung cancer, reproductive harm, and cardiovascular harm.
Exacerbates Climate Change
Most importantly, Pio Pico is projected to emit 40 million tons of carbon emissions over its lifetime – emissions that the world cannot afford.  Climate science has made it clear that every year of delay in transitioning to renewable energy will significantly increase the consequences and costs of climate change, including more frequent and intense wildfires, droughts, water shortages, heat waves, and coastal flooding.  The battle to end our dependency on fossil fuel is playing out across the country and around the world.  Let San Diego be a shining example that it can be done to everyone's benefit.
No Urgency for Additional Capacity
Energy experts have provided ample evidence to the California Public Utilities commission that we do not need the $1.6 billion Pio Pico plant to keep the lights on in San Diego.  SDG&E's request ignores the California Public Utility Commission's separate and more appropriate comprehensive planning process – the Long-Term Procurement Plan. The Commission should deny SDG&E's latest scheme to keep us shackled to dirty energy for decades to come.
Smarter Alternatives
Fortunately there are less expensive, cleaner, job-creating alternatives:  efficiency, demand-response, storage and renewable energy.  California has had such great success in reducing its energy demand through energy efficiency that its per capita energy consumption has been flat since 1990.  Energy efficiency programs save more money than they cost, generate jobs and drive high-tech innovation.
As appliances and electronic devices become energy-aware and Internet-connected the amount of electricity demand that can be controlled and time-shifted by utilities is enormous.  For example SDG&E pays residents for the ability to turn off air conditioning units temporarily to reduce peak demand during very hot days.  Demand-response is a very cost-effective way to avoid the need to build new power plants and burden ratepayers with long term costs.  EnerNoc, a demand-response company, manages 25,000 Megawatts of peak load that can be taken offline on short notice.
Where Pio Pico will cost $1.6 billion just to build, and its cost to produce electricity will be tied to rising natural gas prices, an equivalent three-hundred megawatts of rooftop photovoltaic (PV) solar, even at an unsubsidized cost of $5/watt, would cost only $1.5 billion to produce 20-30 years of reliable electricity at a fixed price. Plus solar would create jobs, help California meet its AB32 emission reduction target, and do our part to reduce the impacts of climate change.
Stand With Us Against Pio Pico
These alternative solutions don't generate carbon emissions or pollution, are cost-effective, and stimulate the economy.  So why are we considering building Pio Pico?  If this doesn't make sense to you either, as a rate payer and concerned citizen, join us, SanDiego350.org,  in taking action:
This text by Nicole Peill-Moelter and Kimberly Tomicich is used here by permission of the authors, and is licensed under a Creative Commons Attribution-NonCommercial-ShareAlike 3.0 Unported License