By Norma-Jeanne Hennis
Originally published in East County Magazine, May 9th 2016
On Saturday, May 14th, many San Diegans will head to Los Angeles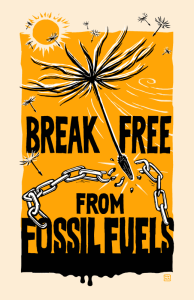 along with thousands of other Californians to participate in a mass rally in downtown L.A. to Break Free from Fossil Fuels.
It will be one of several mass mobilizations around the globe this month calling for an end to fossil fuel extraction. These rallies will be advocating to keep coal, oil and gas in the ground, an end to environmental racism, and transitioning to 100% renewable energy. The wave of global Break Free mass mobilizations kicked off last week when hundreds shut down the UK's largest open cast coal mine and 10,000 marched in the Philippines for a rapid transition to renewable energy.
In Los Angeles, rally participants will be calling for keeping California oil in the ground. CA is currently the 3rd largest oil producing state in the nation! Participants will demand an end to drilling next door to homes, schools, and businesses in Los Angeles and the Central Valley, and investigations to prevent fossil fuel disasters like the massive gas leak at Aliso Canyon. Speakers at the rally will include 350.org founder Bill McKibben and philanthropist Tom Steyer.
I asked some of the people going to the rally with local grassroots climate action group SanDiego350, to tell us why they chose to participate and also for their thoughts on the climate crisis and how they address it in their lives.
Christy Bulskov, mother of two, environmental activist and avid conservationist from Encinitas
The beauty of our natural world provides great inspiration, peace and freedom for me and my children. Both my children join me in fighting against climate change. They have attended rallies in Encinitas, San Diego, Sacramento and Oakland. People always seem to be shocked when I tell them my children marched for miles, spent a weekend day making signs and banners, rode on a bus for twelve hours to attend a three hour rally – as though they are not capable activists. They are! Teach a child to throw away their trash, to ride a bike, skateboard or walk instead of asking for a ride. Teach a child to treat water like gold, to turn off the lights, to look on labels when they buy food, to reduce, reuse and recycle. They will teach others and the new norm will grow.
A few years back when my son was 11 and my daughter was 8, we stopped at a restaurant on our bus ride home from the Sacramento fracking rally. They were adorned with stickers and pins addressing governor Brown. While standing in line to pay our bill, an older couple turned around and asked, "what is fracking and what is wrong with it?" I had the pleasure of listening to my children educate their fellow citizens. What a beautiful gift of enlightenment they shared and how proud I felt!!
Another proud moment for me was when my daughter's 4th grade teacher shared a story with me about a class discussion after we had attended a rally. The children in her class were discussing where they had been, what they had bought and my daughter said to her peers, "I didn't go to Legoland or Disneyland over the weekend and I didn't buy anything, but I marched and sang for our planet." Her teacher said there was dead silence in the room, which was followed by a landslide of questions. Instead of having current events, my daughter taught her class all about fracking, our environment in peril and showed her classmates the website (SanDiego350.org) that had our picture posted. She also explained why she donates her old toys, clothes & shoes and where the local thrift stores are in case they wanted to donate or buy things there too. Please get your children involved in your activism, as they are incredibly powerful and influential!
My hope for attending this rally in LA is to educate people, to notify our governments that the power is in the hands of the people. To remind the 2% that all the money in the world doesn't exempt them from the global consequences of a dying environment.  Now that we have viable solutions and alternative energies, I know we can be triumphant, to save the earth in order to save ourselves from extinction.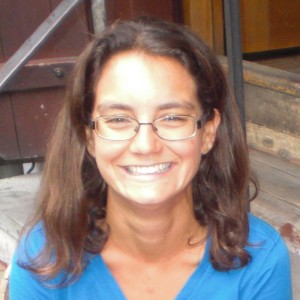 Janina Moretti recently earned her Ph.D. in Biochemistry at UCSD and teaches chemistry at several local community colleges. She is a very active volunteer with SanDiego350, a Los Angeles native living in San Diego and wants to see her state be a global leader in addressing the climate crisis.
I am deeply inspired by the climate movement and the people coming together to fight climate change. The climate crisis is the biggest and most urgent threat that we face. The individuals who are working so hard to prevent the worst impacts of climate change and are brave enough to envision a more just and sustainable future inspire me everyday. I want to work alongside them as part of this movement.  I want to be part of the solution. I am particularly excited to attend Break Free LA because I grew up and have family in Los Angeles. This will be the first climate rally that I've attended with my parents and aunt.
Several years ago, when I really became aware about how urgent climate change is, my first response was to try to lower my personal carbon footprint: I became vegetarian, I started riding my bike everywhere, I reduced my consumption. However, I realized that in order to rise to this challenge, we're going to need more than voluntary, personal lifestyle changes. We need public transit that is accessible to everyone and easy to use, we need policies that transition us to renewable energy sources as quickly as possible and we need to start leaving fossil fuels in the ground. It's unrealistic and unfair to expect people to make individual sacrifices, while fossil fuel companies continue to make obscene profits when their product is destabilizing the climate. That's why I started volunteering and becoming more politically active. 
Through my involvement with SanDiego350 I've had the opportunity to give many presentations to community groups on climate change and have had the opportunity to be a voice for action on climate change at local City Council and SANDAG meetings and hearings where climate-related policy is on the table.
I think organizing and grassroots movements are effective and powerful. Last year we had some major victories – the City of San Diego passed an aggressive and enforceable Climate Action Plan that commits the city to 100% renewable energy by 2035 and the Keystone Pipeline was finally rejected. The climate movement is powerful and growing.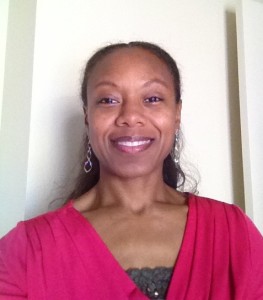 Willette Lowe is a Holistic Health Practitioner who has been a member of SanDiego350 since Earth Fair, 2015. She enjoys volunteering whenever possible.
I am going to the Break Free from Fossil Fuels march and rally because I am hopeful that it will help us keep the attention of our representatives focused on using their power to change the course of the projected global warming. I want them to know that talks and high level ideas are not enough to curtail the changes that have been occurring in our climate, locally and around the world.
I have traveled to many countries and people from other countries tell me about the changes they have experienced where they live. I have a friend in Germany who told me that they did not get snow during the past Christmas season like they normally do. Instead, the snow came much later than normal and the weather continues to be abnormal and very erratic. I hear stories like this from friends across the US as well. I am very concerned about our future and this is an issue that affects all living things on earth. The longer we take to change course, the more our quality of life will be affected and the more we will have to sacrifice in order to correct the problem. That is why I am involved now.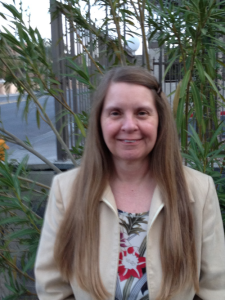 Vicki Geehan and her husband David are both members of SanDiego350. They are well read on climate change and wanted to share their ideas with us "for the cause."
I believe that climate change is humanity's greatest historical threat.  We are running out of time to save our planet.  We have to use civil unrest to push for the drastic changes that are needed.  I really wanted to participate in the big climate march in NYC in 2014 but couldn't make it. I am excited that something is being held close by that I can participate in.
 Why do I feel this way?  I have been reading the science on climate change for over a decade. It's compelling and scary.  Books I've read include several by Bill McKibben; by Tim Flannery (climate-scientist from Australia); by Michael Mann (climate-scientist from Penn State and winner of the Nobel Prize for his work on the IPCC); by James Hansen (climate-scientist originally with NASA); Guy McPherson's "Going Dark; Naomi Klein's "This Changes Everything"; Naomi Oreskes' "Merchants of Doubt" (saw the documentary too); and Al Gore's "Inconvenient Truth" (saw the documentary too).
The importance of this year's Presidential Election can't be over-looked. I'm concerned about the positions some of the people running for President have expressed on climate change. Without strong leadership from the Executive Branch we can't do what's required to stop the worst of the warming. I think we need someone even stronger than Obama has been. I'd like some discussion about what we can do to help ensure we elect someone who will do what's necessary.
Personally, to alleviate global warming in 2005 I purchased a Prius.  I am getting ready to replace it (it has been an awesome car) with another Prius. This year I began purchasing our electricity through Arcadia Power. They purchase wind energy for our electricity use and pay SDG&E for us. We keep our current infrastructure and support from SDG&E, but have the peace-of-mind that comes with knowing we are offsetting our carbon use with wind power.  It only costs a few bucks more a month.  Well worth it and really simple to setup. We've cut back our meat consumption.  I cook meat only once a week.  We eat more vegetarian and fish than before.   
Global warming and climate change have affected us in many ways. The last two years have been almost unbearable without A/C and we really don't want to install A/C.  I have a lot of guilt that I've had to fly to the east coast so much the past few years to visit my aging parents, but I don't see an alternative. I hate that flying is so carbon intensive.
I'm hoping that the coordinated Break Free events being held around the world this month will also have an impact on international efforts. We have to keep fossil fuels in the ground and we have to accelerate our use of clean energy to get us off of fossil fuels of all kinds by 2030.
Paul Ross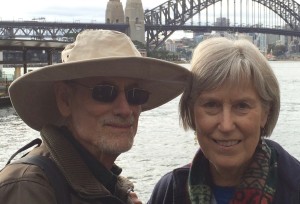 , lives with his wife, Joyce, in the El Cerrito neighborhood of San Diego. Both volunteer with SanDiego350.
My wife and I are doing what we can to address climate change. It's important to us to participate in the May 14th Break Free rally because we have to accelerate the transition to clean energy. Because meat production is a major contributor to climate change we became vegans. We also bought a hybrid car, installed solar panels and began putting money put money into environmentally sound investments.
Besides volunteering for SanDiego350, we are also sustaining monthly contributors because we believe strongly in the climate movement-building work in which it engages. SanDiego350 was very vocal on the need to put in place a strong Climate Action Plan for the City of San Diego and on the need to stop the Keystone XL pipeline and the outcomes on both these major issues have been positive. But without money for signs, props, flyers, and posters the organization couldn't have effectively campaigned on these issues.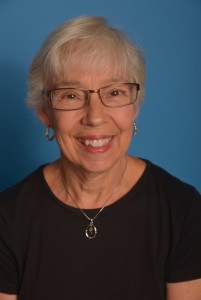 Carolyn Shadle, VP, Communications, La Jolla Democratic Club
I believe that climate change is probably the greatest threat to the next generation and the time is NOW to get off fossil fuels.  There ARE alternatives. I'd like to see discussions on how PRACTICAL and POSSIBLE it is to get off fossil fuels. The actions I have taken, on a personal level, to address global warming include buying a Prius, taking public transportation whenever possible and I've stopped eating meat because there is overwhelming evidence that this is the best way to address the California water shortage and important to reducing greenhouse gas emissions. By reducing or eliminating meat we help eliminate deforestation and become a lot healthier and save on medical costs. Something so simple to do reaps such great rewards!
To achieve climate stability, Americans must take to the streets and make their voices heard – just as we'll be doing at the Break Free rally. I support the call for our nation to move away from using fossil fuels completely NOW, taking action as was done when our nation mobilized to fight WWII.  We need to help people understand that we must take action NOW even though not everyone can feel the effects of climate change now.  
People must understand the need to prepare for the future. We must elect leaders who respect science. It is hard to imagine that we have legislators in responsible positions in the 21st century who do not believe in science.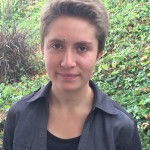 Amanda Matheson is a high school senior at Canyon Crest Academy and has volunteered with San Diego 350 since 2013. She has served as president of her school's Eco Club for three years, and she looks forward to continuing her environmental and climate justice activism at the University of Chicago in the fall.
I am attending this event because I think it is vitally important that we "break free" from the environmentally devastating fossil fuels that are causing changes in our climate at an unprecedented rate. 
Already we are seeing thousands – even millions – of human and animal lives being lost every year as a result of habitat destruction and changing weather patterns. The time for dirty energy is long since up: we need to stop using unnecessary fossil fuels and instead switch to cleaner, healthier fuels – and we need to do so now. This rally and march provides an excellent and impactful opportunity to make it clear that we, the people, demand cleaner energy sources and a brighter future.
I look forward to hearing about implications of climate justice during the rally. I think that the topics of environmental racism and the impact of climate change on vulnerable populations are vitally important to bring up – particularly in a movement that centers around love, appreciation, and compassion. I also feel that such subjects have been historically overlooked, so I am excited to hear them brought to the foreground in this context.
In an effort to be more environmentally and socially conscious, I became a vegetarian at the age of ten; just three years ago, when I was fourteen, I became vegan in order to further reduce my resource use and carbon footprint. Additionally, a couple of years ago, I built my own composting bin and started to compost my family's yard and food waste. When I can, I also make an effort to avoid driving – instead, I carpool, bike, or use my very favorite mode of transportation – walking!
I believe wholeheartedly that this event will have a huge impact in shifting our local officials toward more climate-friendly legislation and policies. Over the years, I have had the opportunity to speak with and listen to some of our government officials in person; each time I have, they have impressed upon me the importance of reaching out and letting them know what we, the people, need and want. This rally and march will serve as a bold proclamation of our demand that they represent our best interests and move toward cleaner energy. 
It is crucial that we increase education and awareness of climate issues; there remain many people who still believe that technology will reverse all our problems, or that climate change is only an issue for polar bears! In terms of actions, it is critical that we drastically reduce food waste and animal agriculture, facilitate alternative modes of transportation over our current car culture, institute a carbon fee system, and get ourselves on track for 100% clean energy nationwide as soon as humanly possible – 2035 would be an excellent goal.
I am already noticing drastic changes in the climate and habitat of San Diego. Summers are becoming more unbearably hot with each passing year, and I have never seen weather as severe or as variable in this area as the storms we experienced this past winter. I have also noticed increasing desertification of local lands, and let's not forget the severe drought we have experienced these last couple of years!
Please join Amanda, Carolyn, Christy, Janina, Paul, Vicki and Willette and many others at the rally! Check out the details and RSVP at Break Free from Fossil Fuels.