By Lorenzo Nericcio
Juneteenth is the oldest celebration of the ending of slavery in the United States. It commemorates the day, June 19th, 1865, that Union soldiers arrived in Galveston Texas to inform the city that the war had ended, and that slaves could no longer legally be held by their enslavers. Though President Lincoln signed the Emancipation Proclamation two years before, the Union could not enforce it in the South until the war was won.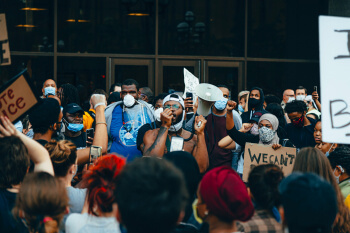 In the century and a half that followed, the celebration has grown from a local tradition to a national holiday, one that is celebrated annually with feasts, parades, festivals, and prayer.
While the celebration remains an important reminder that a large portion of Americans remained unfree until very recently (and, to be sure, many still remain unfree to this day), and a joyous celebration of the end of legal enslavement, the holiday has seen renewed vitality in recent years.
The uprising of the Black Lives Matter movement especially brought attention to Juneteenth's importance. The murders of Breonna Taylor, George Floyd, and countless others have underscored the fact that the fight for justice for the Black community is ongoing, and systemic racism continues to be an active and destructive force in the lives of millions of Americans. Juneteenth, while always a day of celebration, also serves as a call to continue the emancipatory efforts that began centuries ago.
SD350 would like to wish all celebrating members of the Black community a happy Juneteenth, and invite our non-Black members to consider the ways in which they can be better allies in the continuing fight for justice. Our commitment to a just and equitable solution to climate change is inseparable from our commitment to racial justice. To support the empowerment of Black communities, consider donating to the San Diego ACLU chapter, or one of the charities in this list.