FIRE SDG&E RALLY!
When:
April 1, 2023 @ 12:00 pm – 2:00 pm

2023-04-01T12:00:00-07:00

2023-04-01T14:00:00-07:00

Where:
City Hall in Civic Plaza
1200 Third Avenue
San Diego, California
92101

Contact:
Denika Tamayo
Come rally against raising rates and demand to FIRE SDG&E! Join us Downtown San Diego at City Hall in Civic Plaza to rally, enjoy music, information booths and hear from engaging speakers!
The citizens of the City of San Diego are suffering the highest utility rates in the country! In 2021 the city council rehired SDG&E, granting them a 20 year franchise agreement, taking $3 million in profits from San Diegans EVERY DAY. They hired them. They can fire them.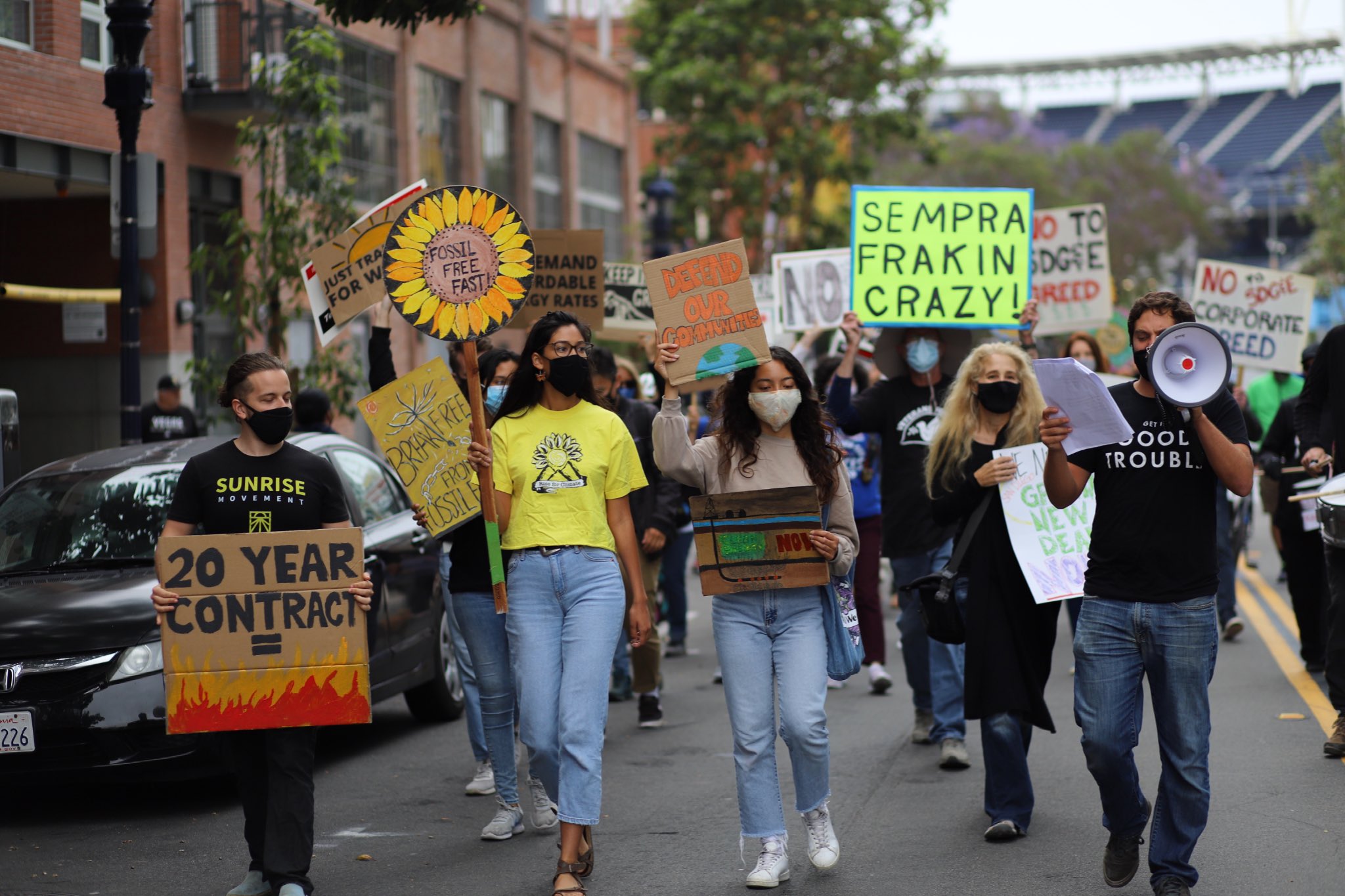 We, the people of San Diego, through our elected representatives on the City Council, must replace this for-profit, price-gouging, polluting utility with a non-profit, community-owned and governed electric utility, employing a union-represented workforce, whose focus is to serve San Diego with affordable, reliable and renewable power that adheres to the goals of the City's Climate Action Plan.
In partnership with Public Power SD, a non-profit, community-owned utility that works for us instead of shareholders and executives getting multi-million dollar salaries. Power belongs in the hands of people, not corporations. For more info visit PublicPowerSD.org