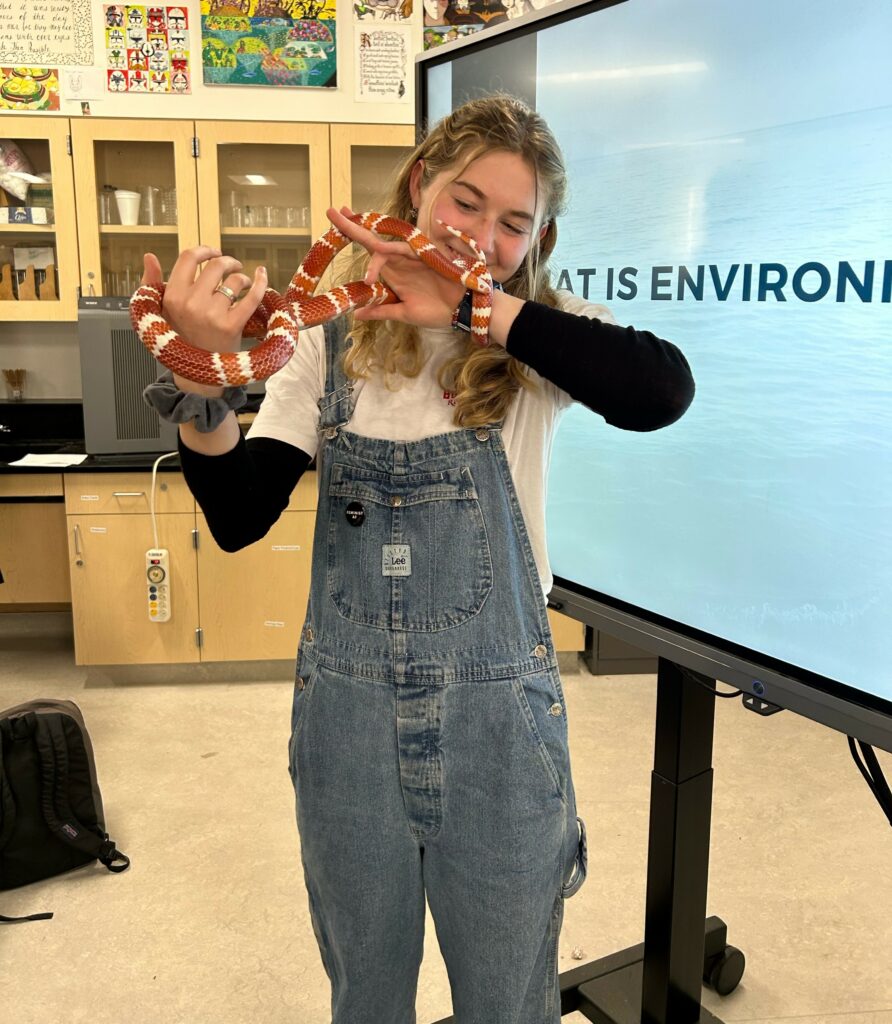 This month, we interviewed SanDiego350 volunteer, Emma Weibel to share about their climate activism. Emma is a member Youth4Climate and was part of the Schools Team (leading the electrification resolution at SDUSD) and now is the Youth4Cliamte's Eco-Club Coalition Intern.
How did you first get involved with SD350, and when was that?
I first got involved with SD350 through the Eco Club Coalition in the fall of last year. I was a new club president at the time and looking for a community to support my club. I definitely found that at the ECC. That was a catalyst for my involvement with SD350, which only expanded and has now become an indispensable part of my life.
What drives your activism?
My activism is inspired by my passion for social justice, along with my anxiety for my future. Firstly, I have dealt a lot with climate anxiety, and I don't think I would be able to live with myself if I didn't fight for our Earth. But I think my anxiety to some extent is a result of the way I was brought up to always show compassion and to feel my feelings to the highest degree when it came to injustice. I grew up with a family that always pushed me to explore many different types of activism: my mom brought me to women's marches at 8 years old, I spoke at a gun control rally in 5th grade, and was the president of the GSA in middle school. Through all the different social justice issues and movements that I explored, I found a passion for learning about the world at large along with politics and history. And I think all those topics find an intersection with environmentalism. I finally chose climate activism as my main focus because I thought that it not only addressed many of the social justice issues I had been so passionate about in the past, but also, to me, seemed like the most pressing global issue. I am an activist for my family, for the world that I love, for my own mental health, and for all the people that may not have the privilege to advocate for themselves.
What do you recommend to people who want to have a larger impact through the environmental movement? What do you prioritize in your own activism?
The first thing is to get involved with a movement, finding people to support you and realizing you're not alone is the first step to converting climate anxiety into climate action. I strongly believe that every person has their own individual place within the climate movement, and this intersectionality is perhaps what I love the most about environmentalism. For example, I love public speaking, and I think my place in this movement is behind a megaphone. But that isn't any more important than the people planning the protests and showing up time and time again for the cause. My advice is to find what you're willing to give, and then give it all, while also prioritizing your mental health and community. Look for opportunities that fit what you are good at, and then sign up, it's as simple as that.
Is there anything else you would like people to know about you? Any fun facts?
I love books, (sustainable) fashion, and music (especially when it's coming from my record player).