More than a dozen volunteer teams working to fight climate change through policy action, community engagement, and mobilizing San Diegans.
Here's how SanDiego350 has activated and grown the climate movement in San Diego
In the streets and into the movement
Advanced 100% clean energy, an equitable transportation plan and a Green New Deal
Equipped to lead and take effective action
Empowered through training and hands-on  experience organizing peers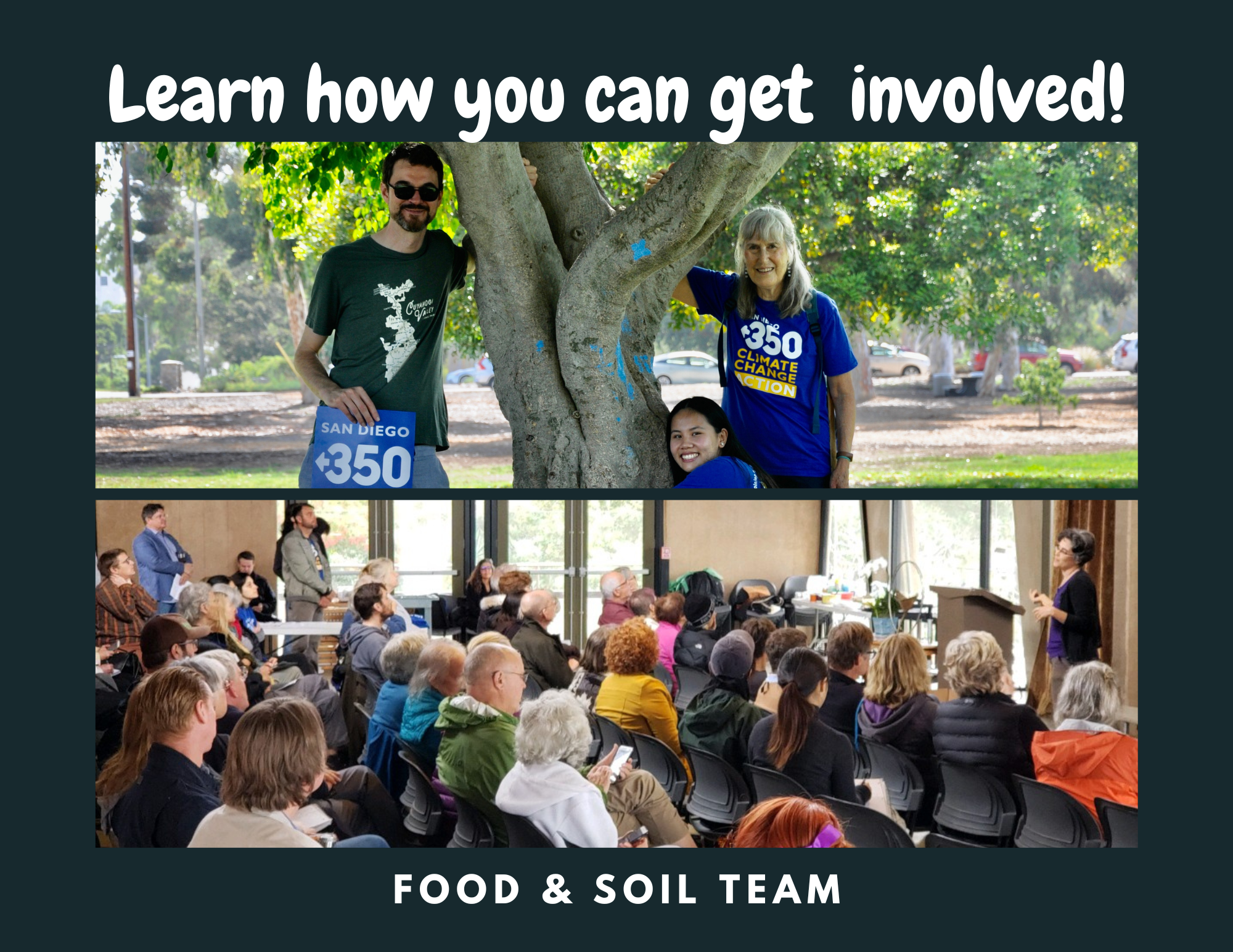 When: February 1, 2023 @ 7:00 pm – 8:15 pm
Where: Zoom, California
We invite you to join us for on Wednesday, February 1st from 7:00pm-8:15pm! As the Food & Soil Team we focus on reducing greenhouse
More...